Mobile & Responsive Websites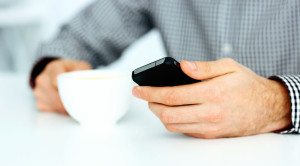 With smartphones in the hands of over 56% (and growing) of the population, having a mobile friendly website is critical for any business. According to a study by Google, smartphones are the most common starting place for online activities. In fact, 65% of people searching for information start from a mobile device.
Another Google study states that 94% of smartphone users have looked for local information on their phone. Are you being found? We can do a mobile review to see what your current mobile site is or isn't doing.
At Sanctuary Marketing Group, located in downtown North Canton, our expert team of designers and developers take mobile seriously. From local and mobile search optimization, integration with Mobile CMS, implementing "Responsive Design" to development of custom sites for iOS & Android, we can help you plan and execute your mobile strategy. Check out some of our recent mobile sites.
Contact us today or call (330) 266-1188 if you would like to know more about our mobile website services. We are located in the Historic Hoover District in North Canton, Ohio and serve the greater Akron / Canton area.