Sanctuary is an Ohio HubSpot Solutions Partner
If you're looking for help from a HubSpot Solutions Partner in Ohio, let us guide you down a path that will fulfil your needs and help your business integrate and utilize the full potential of HubSpot and Inbound. Sanctuary is a HubSpot Solutions Partner and we're ready to help you grow your business.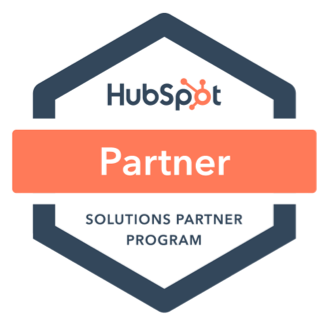 Sanctuary
Solutions Partner Certified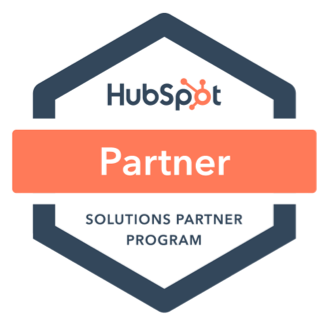 Sanctuary
Marketing software Certified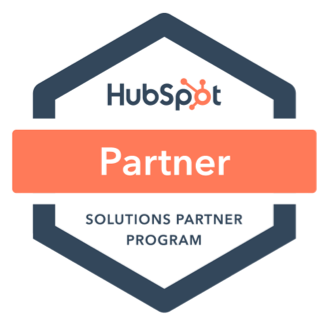 Sanctuary
Inbound Marketing Certified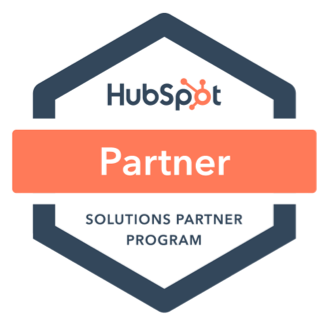 Sanctuary
Inbound Certified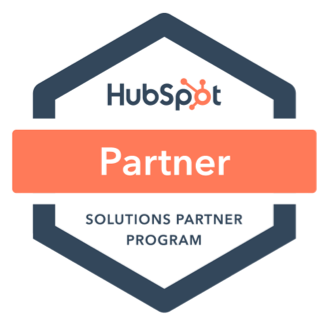 Sanctuary
Client Onboarding Certified
HubSpot is a robust set of tools and systems that is built to grow your business. But the tools are only part of the story. To fully understand and embrace the power of HubSpot, you need to understand that HubSpot is more than just a set of tools.
HubSpot has been developed around a timeless methodology called "Inbound", which is a belief system built around the idea of creating meaningful, lasting relationships with your prospects and customers by creating valuable content and experiences that are human, helpful and holistic.
HubSpot and Inbound reach beyond just marketing and include all aspects of your business, including sales, service and operations. The inbound methodology combined with HubSpot empowers you to reach and help your customers at any stage within the buyer's journey.
Why Are HubSpot and Inbound Different?
HubSpot is built around a core CRM (Customer Relationship Management) System. It's the heart of everything you'll gain from utilizing the available tools. HubSpot is all about building relationships and trust to grow your business and that's not possible without a centralized system to manage it all.
But utilizing a CRM is not the secret. HubSpot is different because it provides you with all the tools, systems, training and support that you need to align everyone in your organization (Marketing, Sales, Service and Operations) so they're all working out of one system of record.
Combine this with the Inbound methodology and you have a powerful system to align all of your teams and get them continually working in the same direction. This results in increased efficiency, better communication and more helpful experiences that result in happier customers.
The power of HubSpot, and why it is different, is because it's not just a set of tools. It's a complete system built around a customer-focused methodology that aligns everyone in your organization toward doing what's necessary to attract, engage and delight your existing and potential customers. This is what helps your company grow, and HubSpot and the Inbound Methodology is at the center of it all.
Learning about all the features of HubSpot is obviously beyond what we're able to provide here. But read below for a quick overview that will get you to the heart of how HubSpot's tools can help you delight your customers.

CRM (Customer Relationship Management)
The CRM platform provides you with the tools needed to build and grow remarkable customer experiences. You can unify your team with contact management, forms, and access to company records. You can share context between teams by documenting contact activity and sharing documents related to contacts. Most importantly you can improve, organize and track customer communications with everything from Live Chat, conversational bots, ticketing, automation, task management, customized reporting and much more.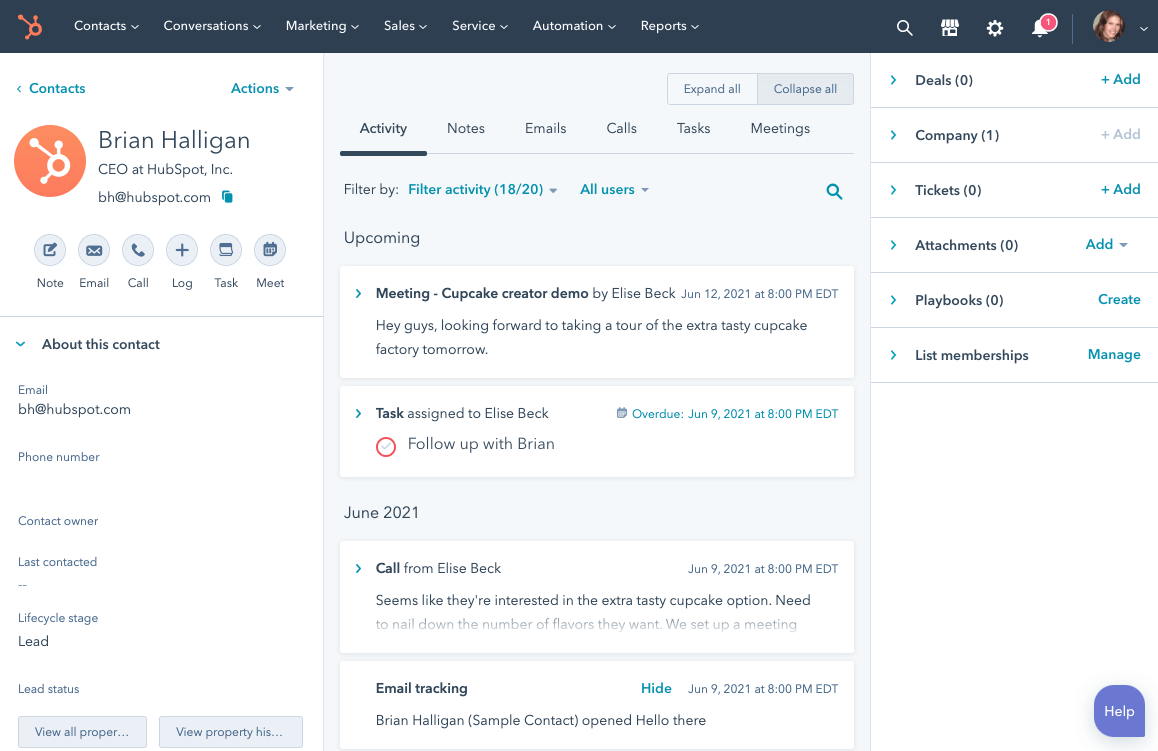 Marketing Tools (Marketing Hub)
HubSpot empowers you to centralize your marketing tactics and activities so that you can attract, engage and delight your customers. That includes tools for blogging, SEO, social media and paid advertising and more.
With the HubSpot tools you can convert more leads into sales with email marketing, forms integration, marketing automation and A/B testing. This is all combined with centralized, and customizable reporting on campaigns, traffic and attribution.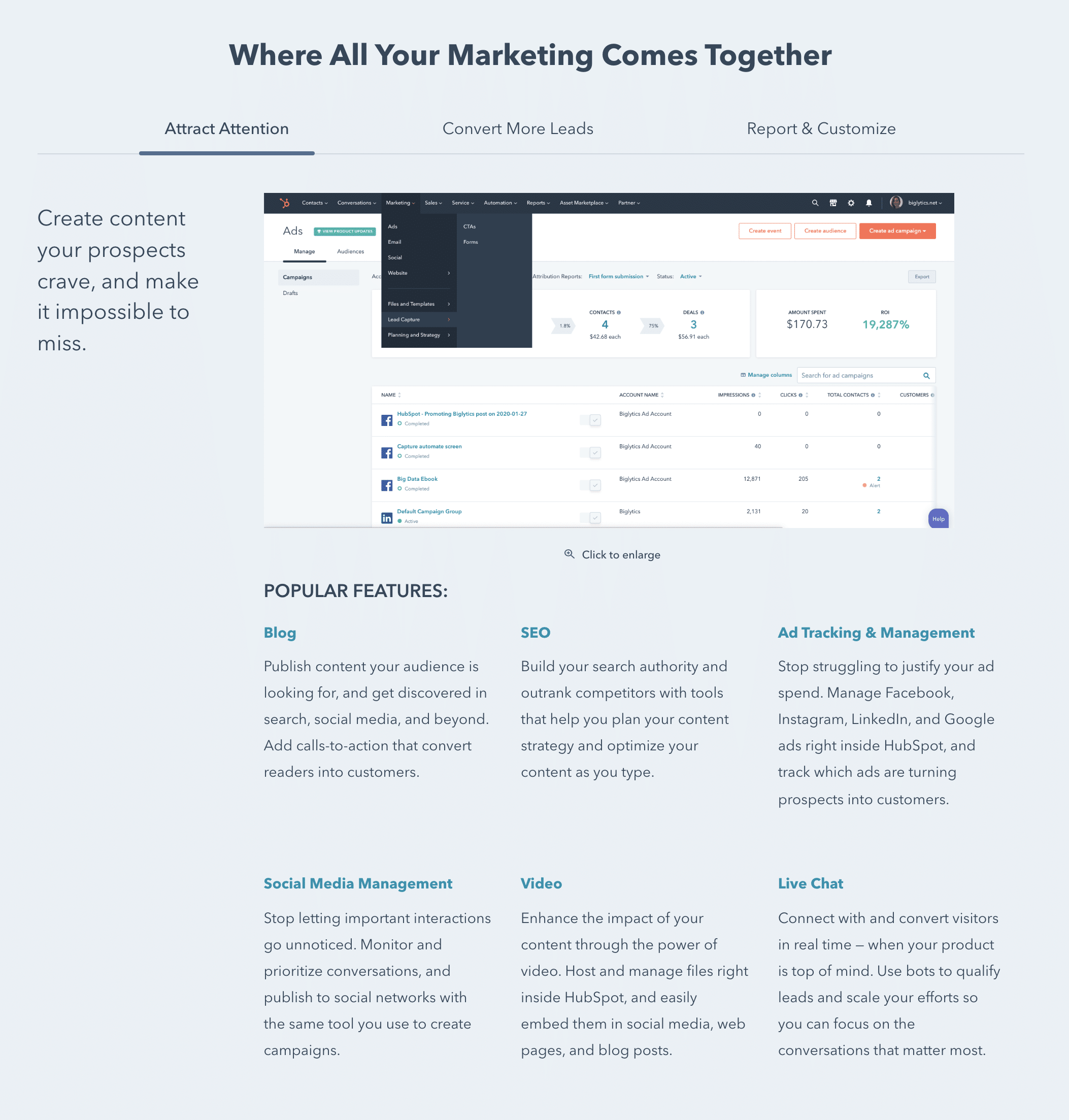 The HubSpot sales tools give you the ability to have deep insight into your prospects and they help you create and nurture leads and relationships. You can increase efficiency by reducing busywork and this can help you to close more deals faster.
You can start conversations with email tracking, email sequences, Gmail and Outlook integration and task automation. You can deepen relationships with meeting scheduling, live chat and 1:1 video. And you can manage your pipeline for better deal forecasting, productivity and performance.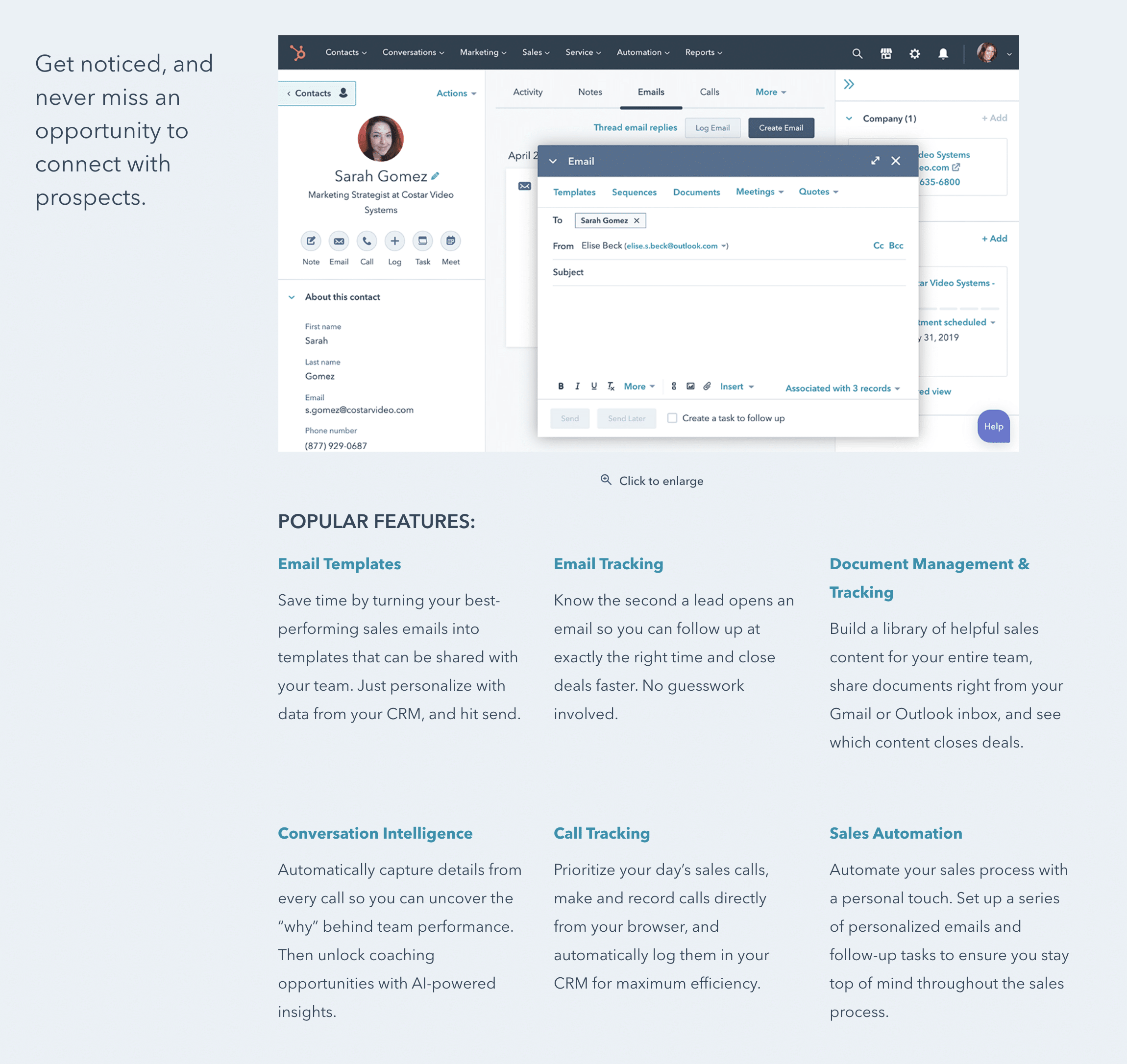 Service Tools (Service Hub)
Delight your customers and empower your team to provide customer service, support and empathy at scale. Powerful tools for ticketing, chat, calling and for automation help you to unite teams and channels.
You can scale support using a knowledge base, templates, email automation, task and ticket automation. And you can measure and improve reports and surveys that improve the customer experience.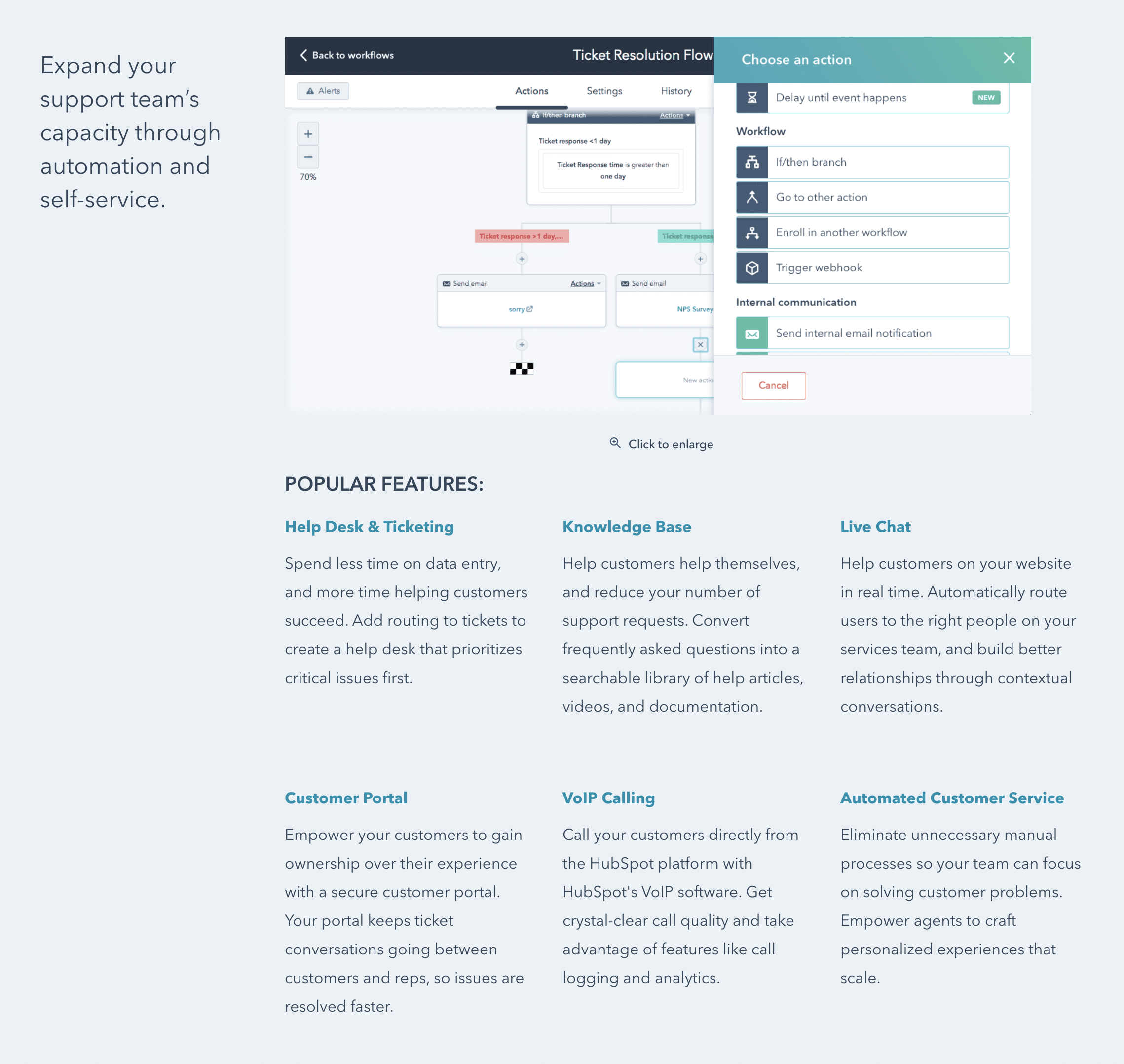 Operations Tools (Operations Hub)
The powerful operations tools within HubSpot allow you to increase productivity and efficiency across your entire organization. This ultimately creates a friction-free business and customer relationship. The possibilities are endless with 500+ (and growing) integrations, real-time data sync, data duplication and field mappings. You can automate every process from custom-coded workflow actions to data quality automation.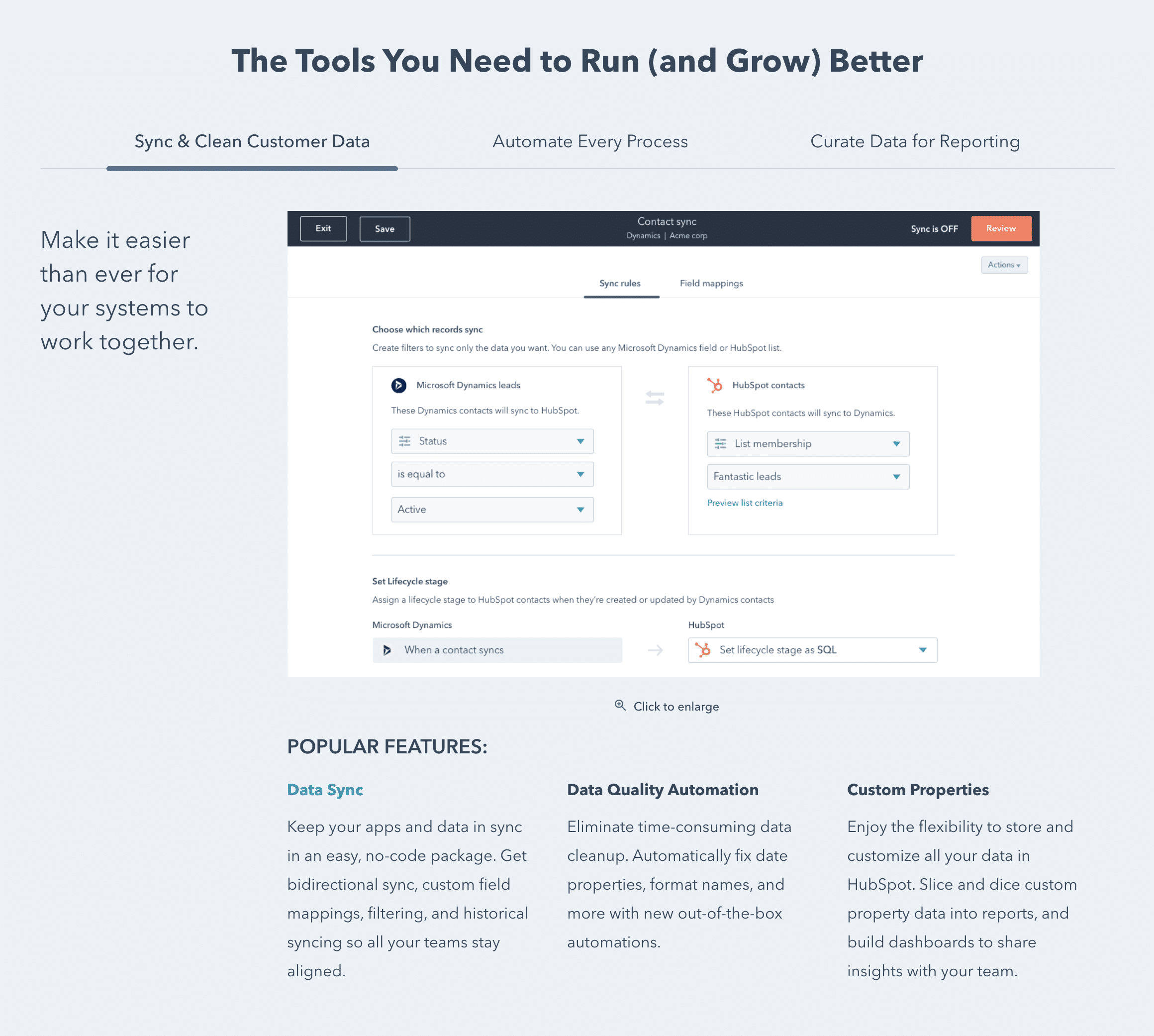 Benefits of Working with a HubSpot Solutions Partner
HubSpot and The Inbound Methodology is a powerful combination that you won't get from any individual tool or provider. The opportunities to increase momentum within your organization and align your team around the idea of delivering a remarkable customer experience are endless.
This is why HubSpot provides the Solutions Partner Program where you can engage with reputable specialists and HubSpot certified companies that can help you to understand what you need to grow your business. Ultimately you will have the help you need to integrate and execute the tools and tactics required to get you there.
Sanctuary delivers inbound strategies and services that attract, engage and delight your customers. Our team is aligned with the Inbound methodology of being human, helpful and holistic. At the core of it all, this is what grows your company, and we get it. We're HubSpot specialists and we're able to deliver what you need to grow your business.
Contact us today to chat and see where we can help you.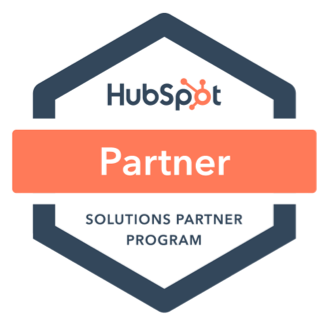 Sanctuary
Solutions Partner Certified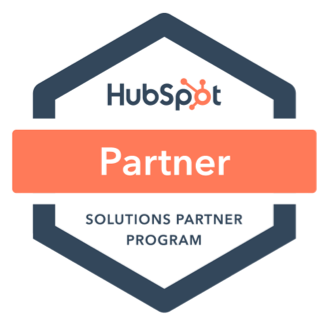 Sanctuary
Marketing software Certified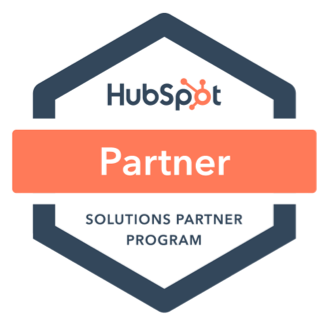 Sanctuary
Inbound Marketing Certified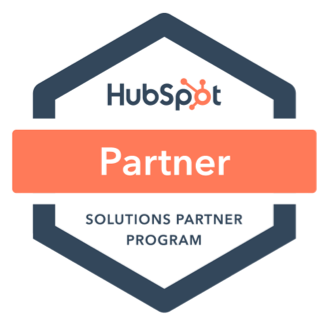 Sanctuary
Inbound Certified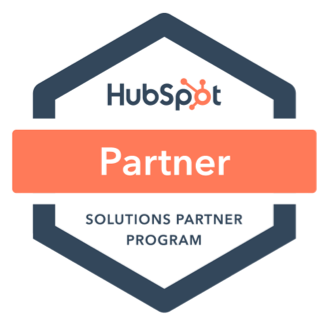 Sanctuary
Client Onboarding Certified