Stop driving traffic to a website that doesn't work
You wouldn't build a house on a rocky foundation, so don't base your digital marketing efforts around a website that isn't built to get you leads. Take the first step in growing your business with our knowledgeable design and development team.
Whether you know you need a new website, or you're interested in learning more about how yours could be better, our team is happy to talk.
We create stunning digital experiences focused on getting you results.
We partner with businesses who we enjoy working
with, and who enjoy working with us.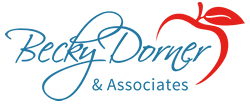 "Tell your team that we are so pleased with the site and everything you've done. The backend they created is fantastic. The most important thing to us was that the site is easy to use, and it so is. Your whole team has been so wonderful to work with and we couldn't be more pleased. Also, I thought you'd like to know about our latest lead… Thank you for all of your hard work on our email campaign that brought in this order for $6,091.20!"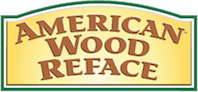 "I want to let you know how appreciative I am of the attention to detail that everyone is putting into this project. I honestly didn't expect so much (but don't change; as you have now set my expectations)."

"Sanctuary is a great partner. We've been happy to work with them for about 5 years now and they continue to meet and exceed our high standards. The entire team does terrific work from website design to social media management. Glad to have them on the ForeverLawn team."
A website shouldn't just look good, it should function well, too. But it's hard to find a team that can deliver a website that does both. That's where we come in!
We're not your average web development team. We take it to a whole different level with strong values, meaningful client partnerships and sound processes.
We embrace our values to ensure that we are a sanctuary for our clients, our team and us as individuals.
We pursue our clients' goals as if they were our own.
3. We Are Always Honorable
We do the right thing because our integrity is paramount.
4. We Strive for Excellence
We are empowered to 'plus' the client experience.
We approach our work by executing trusted, repeatable processes.
We believe that great ideas come from curiosity.
We are ego-less when seeking what is best for our clients and our team.
We challenge prevailing assumptions and suggest better approaches.
9. We Have Boundless Courage