Ensuring maximum uptime for your website means that it can actually do what it's been designed and built to do… get you results. Don't concern yourself with speed or performance issues, data centers, servers or CDNs. Instead, get peace of mind by putting your hosting needs in the hands of a specialized WordPress website hosting provider.
Partner with Sanctuary to:
Work with a focused, WordPress specialist
Achieve maximum uptime
Improve your website speed
Keep WordPress and plugins updated
Lock down your website for security
Keep website performance issues under control
Give your website visitors a positive digital experience
Work with one specialized company to build, market, host, support, secure and maintain your website.
Let us help. Contact us to schedule a meeting with one of our specialists!
Specialized WordPress Hosting & Support
If your website is the foundation of your company's digital marketing efforts, then your website host is the ground that foundation is built on. Part of offering the best digital experience to your prospects and customers is choosing the right hosting provider that acts as a partner in getting you results. At Sanctuary, we offer managed WordPress website hosting that is:

Detect and block DDoS attacks and other malicious events with free firewall and DDoS protection. Lock down your website with next-level security tactics and processes.
Ongoing performance monitoring paired with best-in-class support staff means reliable hosting and peace of mind for you. Forget navigating a complex phone tree with Sanctuary.
State-of-the-art hosting configuration means that server resources can scale up or down based on demand. We have a solution for all of your unique website hosting needs.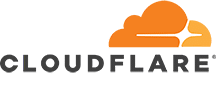 Simple, Flexible Hosting Pricing and Options.
At Sanctuary, we strive to serve every level of business and provide solutions to fit every budget, while also keeping it simple. Choose from 2 standard options or work with a specialized WordPress-focused strategist to customize your plan. Below are our basic options, features and pricing to get you started. All services are powered by Google Cloud, including 24/7 monitoring, nightly backup, storage, regular updates and support.

100,000 Monthly Visits.
1 GB Fast SSD Storage
Nightly Backups
14-Day Backup Retention
Automated WordPress Updates
WordPress Expert Support
Free Website Migration
Powered by Google Cloud
99.9% Uptime Guarantee
24/7 Uptime Monitoring
Self-Healing Technologies
Firewall
CDN
Server-Level Caching
Database Optimization
DDoS Mitigation

250,000 Monthly Visits.
10 GB Fast SSD Storage
Nightly/Hourly Backups
30-Day Backup Retention
Manual WordPress Updates
Custom Testing Plan
Testing Staging Server
Priority Expert Support
100% DNS Uptime Guarantee
99.9% Server Uptime Guarantee
Free Website Migration
Premium Google Cloud Tier
24/7 Uptime Monitoring
Self-Healing Technologies
Firewall
CDN
Server-Level Caching
Database Optimization
Regular DDoS Mitigation

Expert WordPress Consultation
Website Speed Optimization
Additional Storage
Additional Visits
Backups (Every 6 Hours)
Backups (Hourly)
Additional Offsite Backups
Traffic Spike Scalability
E-Commerce Security Monitoring
E-Commerce Security Certification
Malware Removal
Are you looking for more? Talk to us about e-commerce, security upgrades and monitoring,
firewalls, scalability, CDNs, hourly backups, website speed improvements and more!
Partner with an experienced specialist
At Sanctuary we don't just provide hosting services. We work with you and support you as a partner to grow your business. Creating and maintaining a fast, secure and reliable website is the foundation of it all.
Here are just a few reasons why you should consider partnering with Sanctuary:

We're WordPress Experts
You can choose any hosting company to host your website, at almost any budget. But most hosting companies don't specialize in building, maintaining, securing and marketing WordPress websites.

We're Specialists
WordPress is a unique platform for your website, and that requires specialized knowledge and process. We know WordPress inside and out. We know how to properly build and maintain your website, and we can help with many important details like speed and security.

We Create World-Class Websites
We're not just a hosting company. We also design and build world-class WordPress websites. If you're seeking to reimagine what's possible with WordPress and make your website work for you, we can help.

We're Marketers
Designing, building, hosting and maintaining a great website is important. But if you expect your website to help you grow your business, you need a plan. Sanctuary can help you to build a website that's optimized for Google and SEO, and we can help you develop and execute on a marketing strategy that drives traffic, leads and sales to your new website.

We are Sanctuary
Our goal is to be a Sanctuary for our partners and our mission is to grow your business. That starts with reliable hosting. But we're not your average hosting company. There are no complex phone trees or faceless people. You'll likely know our team members by name as we work together throughout the process of building, supporting, marketing and growing your business.
Explore our holistic web design, marketing and support services.
Here's what our clients say about website development at Sanctuary…
"We started working with Sanctuary to develop a new website, and once the site was completed we began working with them on our digital marketing strategy. Two years have flown by and the marketing team is our valued partner, always there to support us when we need them."
—Becky Dorner, Becky Dorner & Associates
"I love working with the people at Sanctuary Marketing. They are very responsive and produce great results. I highly recommend using their services if you would like to see improved results for your website."
—Terri Brunsdon, Brunsdon Law Firm LLC
"Sanctuary is a great partner. We've been happy to work with them for about 5 years now and they continue to meet and exceed our high standards. The entire team does terrific work from website design to social media management. Glad to have them on the ForeverLawn team."
—Brian Karmie, ForeverLawn, Inc.
Learn more about developing a great website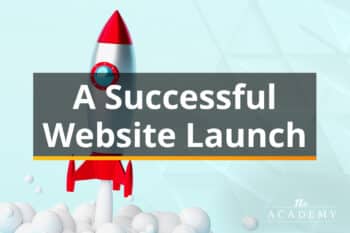 Launching a new website is an exciting and ultimately fulfilling process. You might be developing a new site to replace an aging one, creating a site for a brand-new business, or even building a site for a long-standing business that has never ventured onto the web. Whatever the case, you'll want to make sure this […]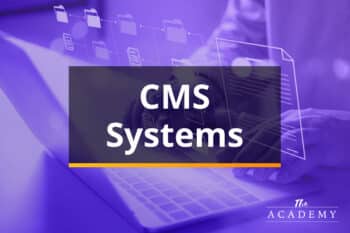 If you are going to build a new website, the chances are you will be using a content management system, or CMS. While it's not necessary to use a CMS – you could build the site from scratch or pay a developer to do so – the modern CMS market has plenty of great options […]
Building a website from scratch is an intimidating task. There is a whole world of possibilities out there for your new site, and it can be hard to even know where to begin. Fortunately, countless tools have come onto the market in recent years to help with this job, and the Elementor page builder has […]