We promise a Sanctuary to grow your business
Sanctuary: n.(sank-choo-air-ee). A place of refuge or asylum. A sheltered, protected place removed from the harsh realities of the world. A creative escape. A place where you can feel safe and work without anxiety, worry or fear of failure. A person you trust. A place to call home. Learn More
Partners purpose passion marketing strategy results growth
Sanctuary, a U.S. digital marketing agency and Hubspot Solutions Partner, helps companies grow their businesses by developing and executing end-to-end marketing strategies. We believe in partnering with purpose to create and execute powerful marketing strategies accountable to measurable results.
We partner with you to build custom websites and use marketing tactics such as search marketing, social media and email to drive leads and sales for your business. Our team comprises highly experienced and creative specialists in a range of digital marketing disciplines, from marketing strategy and execution, writing, visual design and development to social marketing, user experience design, analytics and more.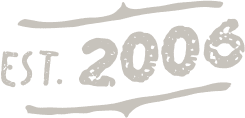 We've been guiding passionate, thriving businesses like yours that serve owners, employees and communities since 2006.
Choose Sanctuary for world-class digital marketing, not for one-stop-shop marketing.
You'll see the value of our team's marketing leadership demonstrated in simple, factual data presented regularly.
Experienced Professionals
Enjoy working with a specialized team, readily available for collaborative planning sessions in-person, via phone or zoom.
Our experience, history and existing client relationships prove you can rely on the Sanctuary team to help grow your business.
Benefit from a full-funnel marketing approach carefully crafted to guide your customers through the entire buying journey.