SEO Services

to Grow Your Business
Channel your most popular search terms.
Increase visibility and traffic to your website.
Turn that traffic into measurable results.
Partner with the SEO company that gets real results for your business.

Since 2006, we've partnered with hundreds of businesses to help move the mark on their growth goals. We've been mastering SEO for years, and some of us have been doing it since it ever even became a 'thing'.
From content experts to development wizards, the Sanctuary team is full of ambitious, experienced people ready to move the mark for your business. Plus, we're a Google Partner, which means we're always up-to-date with the latest SEO trends and advice from Google.
Many SEO companies or digital marketing agencies promise to move the mark for your business with no benchmarks or reference points for what your success looks like. Sanctuary delivers measurable results on key metrics that make sense for your business.
There are millions of people using the internet and making searches on search engines—thousands of them likely searching for products or services like yours. Get discovered by the right people for the right reasons.
What is SEO?
SEO, or search engine optimization, is the process of improving your website to get increased traffic that is "free" for your business, versus search results that come from paid search ads.
It's important to understand that SEO is not an advertising spend that stops getting you results as soon as you quit spending money. It's a long-term investment that continually returns results and compounds over time.
Why SEO Still Matters

Earn the trust factor with search engines.

Show up in search results for people who are actively searching for your product or service.

Get increased traffic and leads from your website that contribute to overall business growth.
Improved SEO… It's as easy as 1, 2, 3.
1. Strategy
We'll start with an SEO audit to see which keywords you currently rank for on Google, which pages are performing well on your site, and what kind of updates need to happen on the back end. We'll then put together a strategy as part of our SEO analysis that will lay out all of your opportunities for improvement.
2. Optimization
This is when we actually start optimizing your website content. We'll start with those priority pages we determined in the analysis and update them to include rich headings and subheadings, appropriate page meta info, content that exceeds 250 words, images with keyword-rich alt text, and more.
3. Ongoing Content Creation
Google's latest core algorithm update tells us that new content is important in organic Search ranking. Talk to us about putting together an ongoing content marketing strategy for your business.
We deliver real results for real businesses like yours.
Get Your Ranking Report Today + Free Consultation
You can start attracting potential customers and drive them to contact you with SEO! But first, let's see where your website ranks and come up with a plan for optimization. Submit the form below so we can get to know more about you, your business and your goals for growth.
I reviewed the ebook and all I have to say is I was absolutely blown away. I loved the overall design and feel of it - looks so professional. The copy is easy to understand but also very informative. I can't say enough about it. I really appreciate your team's attention to detail with this project. This type of imagery and feel is what I would love to see more on our website... Again, thank you so much to the whole team at Sanctuary. Love it!
I want to say how thrilled I am with this first concept of our new website. From strategy to content to design I think you all nailed it! It captures the aspirational qualities we were looking for and tells a story that compels. And it looks fresh, clean, bold, on brand, and I just really, really like it. It's a site I'll be proud to share and will trust to do its work. As a one-woman marketing department overseeing so many different things, I am beyond grateful to have you all running the show so well on the digital side...
Read More
I regret spending so much money on other marketing platforms (mostly magazine packaged deals). I didn't need anything else, I just needed you guys. We are approaching 400 spaces being filled (as of the end of April) and the first half of the summer is almost totally full.
SEO strategies to help you achieve your business goals.
On-Page SEO
The next time you read an article online, you'll probably notice that you scan the top headline and subheadings first to figure out if it's really worth your while. Google essentially does the same thing when deciding how relevant your content is to a certain keyword.
We can update things like headings, subheadings, content structure, images and more to help generate more traffic to important pages on your site.
Local SEO
People are searching for a product or service like yours right now, but location is just as important as having interest in what you offer. When someone searches for a product or service like yours available in your area, you want to be the company they find. Attract new business from those local searches by optimizing your website for your specific location.
E-Commerce SEO
Have you noticed that products are included in your Google searches? Make sure your products are being found by the right people by optimizing your products with better content, images, page structure and other elements of an effective product page.
Don't have individual product pages set up on your site yet? It's important that each product you offer has its own page so that it can be found in search results. Our team can help you establish those product pages with an ongoing content marketing strategy.
Download Our Free White Paper
Sanctuary's SEO Fundamentals Guide: How to Get Found Online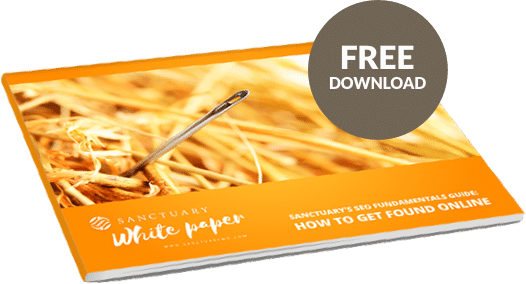 This white paper will introduce you to the SEO fundamentals you should be implementing to take your website to the next level and ultimately get found online by potential customers.
Below are just a few of the different tactics included in our SEO services. When you partner with Sanctuary to improve your website traffic, we'll use all tactics that are applicable to your website to get the best results.
WordPress SEO
SEO content creation
Backlinks SEO
SEO plugin installation
On-page optimization
Content optimization
Inbound link development
Ongoing keyword research
Page speed
E-Commerce product optimization
Schema markup
How do I find the best SEO company?
The best SEO companies start by understanding what success means to your business. They work with you to identify your measurable goals and then translate those goals into a disciplined process that helps your company grow. They work with you to establish baseline metrics and articulate achievable goals that you not only understand, but can clearly see how they will translate into growing your business.
The best SEO companies don't overload you with buzzwords or technical jargon that doesn't provide real meaning to you. Instead, they help translate SEO from confusing technical updates to real life business success. The truly best SEO company and partner out there that's qualified to help you grow your business can provide you with measurable results that make sense—and reassure you that you're getting a return on your investment in digital marketing.
At Sanctuary, we're focused on generating measurable results that help grow your business. We partner with you to determine what metrics are most important to the success of your company, and how those are tied to specific SEO tactics. Improved site speed, increased organic traffic and higher conversion rates are all things we like to see for our clients involved in SEO services.
In addition, Sanctuary is rooted in strong values that make our team a pleasure to work with. Among many other things, we're honest, hardworking, curious, and focused on moving the mark for your business. Learn more about our company values.
What are SEO best practices?
SEO best practices are things that all websites should have or be doing to contribute to positive organic search rankings—with the ultimate goal of getting found online by potential customers.
But before we go into specific SEO best practices, we have to start with two big ones that trump everything else: 1.) Engaging a professional SEO company and 2.) having a plan. There are thousands of possibilities when it comes to optimizing your website for search. An SEO company with experienced digital marketing strategists can work with you to establish business goals and then put together an SEO strategy that will help you achieve them within your budget.
Once you have a plan and you know what the end-game is, you can start rolling out specific tactics and updates following SEO best practices. These best practices are recommendations that have come straight from Google and from our team's extensive research and experience. These are things that we do for all of our clients involved with SEO services and are things we've proven make a difference.
Does Your Website Content Have Keyword-Rich Headings? - Those same keywords you should include in your meta titles and descriptions are the ones you should also be including in your headings and subheadings throughout your content.
Is Your Content Long Enough? - Each page of content on your website should have at least 250 characters on it to be recognized as a "real" web page by search engines. Ensure each page on your website is providing value to potential customers.
Is Your Content Easy to Digest? - Within those 250 characters (or more), content should be well organized and easy to read. Headings and subheadings help with the organization, while bulleted lists and short paragraphs help keep the content skimmable.
Are You Accurately Describing Your Content to Search Engines? - Meta titles and descriptions are important to have for each page on your website because those help tell search engines what your content is about. It's a great opportunity to include important keywords that you're trying to rank for. But beware—meta titles and descriptions must be unique for every single page of content or else those duplications could actually count against you.
Does Your Site Load Fast Enough? - Site speed is a big ranking factor for both desktop and mobile because no one wants to wait forever for a web page to load. There are steps you can take to improve speed, such as compressing images or using lazy-loading.
Do You Add Alternative Text When Uploading Images? - Showing diversity in the type of content and media you have on your website helps indicate to search engines that your website is robust, so images are a must to have where appropriate. Every time an image is uploaded to your site, you should make sure it has a keyword-rich ALT text to indicate to search engines what the image is showing.
Does Your Site Follow a Logical URL Structure? - Your website should follow an organized URL structure to make it more apparent to search engines how your site is organized. URLs should also be kept as brief as possible and include important keywords.
Is Your Website Secure? - Improving your website's security and making the switch from HTTP to HTTPs is a "one and done" update you can make that will give your ranking a boost. It has been a strong ranking factor for Google for years because of the protection it offers to your website users. HTTPs makes your website more secure for both your business and your potential customers.
What are some quick SEO updates I can make to improve my ranking?
The first—and most helpful—step to take is to run a site audit. This will give you great insight into the issues going on with your website behind the scenes. Once you know what some of those issues are, you can get started on tackling them. Here are a few quick fixes that we make sure to tackle first:
Correct Behind-the-Scenes Meta Issues - Things like meta issues are usually quick fixes and just involve taking the time to write unique, keyword-rich meta titles and descriptions for pages that don't have them or that have duplicates.
Optimize Content for Keywords and Readability - Another quick fix you can make is to the actual content on your site. Make sure that each page has a top heading (H1) and subheadings throughout that contain important keywords. For example, if you have a web page about air conditioners, be sure to include air conditioners in the page title and subsequent headings throughout.
Optimize Images for Search Engines

- Make sure that images on your site aren't too large, because that could be slowing down overall site speed. In addition, each image on your site should have ALT text to let search engines know what the images are about. This is another great opportunity to include keywords if applicable.
How do I know what my search ranking is?
If you're curious how your website ranks for a specific search term, you can enter that term into a search engine (like Google) and see where you come up. If you don't see your company on the first page of results, there's definitely work to be done to make your website more visible to potential customers searching for the products or services you provide.
The Sanctuary team has access to industry-leading tools used to pull a complete ranking report that will give you insight into what keywords you're currently ranking for and how much competition is there.
How do I know the SEO firm I hired is doing a good job?
The bottom line is: you can't manage what you can't measure. You've chosen the right SEO company if they are focused on providing you with measurable results for your business. Without discussing company goals and metrics that can help you reach them, there's really no way to know for sure that you're moving the mark with SEO.
You can feel confident you're partnered with the right SEO company and that they're doing a good job if:
You are partnered with a strategist who has laid out a plan for your website to get results for your business.
You understand the established measures for success.
You're clear on the expectations for what kind of results SEO can bring you.
They help connect the technical stuff and the numbers will real life success for your business.
You're receiving monthly reports that are simple, clear and meaningful to you.
What results can you expect from SEO services?
The goal of SEO is really to improve your organic search engine ranking and get discovered by the right people. The amount of people visiting your website will increase, leading to more leads, conversions and eventually sales.
There are other more technical things that should improve with SEO services. Things like site speed and meta issues contribute to your overall ranking, so we'd expect those areas to improve.
In addition, you can expect:
Site speed to improve.
Meta issues on the backend of your site to diminish.
Organic search traffic to increase.
Keyword ranking to improve for your targeted keywords.
Overall conversions to increase with time.
Do I have to have a WordPress website to do SEO?
It's true that a website built using WordPress is much easier to optimize than one that is not. That's because WordPress has special plugins (like Yoast SEO) that are specifically designed to make SEO easier. WordPress is also known to be much easier to navigate from a development standpoint, whereas other types of websites may be more difficult to update.
However, that doesn't mean our development team can't handle it! We have helped countless clients optimize their non-WordPress sites—and even make the transition to WordPress if that's what they decide is best.
What is an SEO analysis?
An SEO analysis starts with running an audit of your website. The audit gives us insight into site speed, meta or image issues, and other things going on "behind the scenes" of your website. Once the audit is complete, that can be used to put together an analysis that answers questions like:
Is my website secure?
What keywords does my site rank for?
Does my site load fast enough?
Does my content provide value?
Does my content include keywords that people are searching for?
Is my content easy to read?
What kind of traffic am I getting to my website?
We also collect some information from Google Search Console that shows us impressions versus clicks for organic search traffic. This can be an indicator of search terms that your website shows up for often, but isn't being clicked on—and in turn gives us insight into what updates need to be made.
We may also look at Search Console through the lens of figuring out which keywords you want your website to rank for versus what you rank for now. We'd then put together a strategy to optimize your content for those specific search terms.
We're trusted partners in marketing for our clients.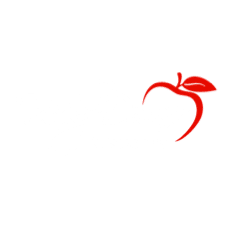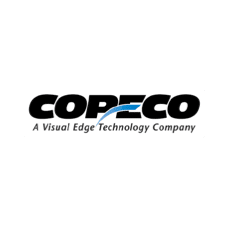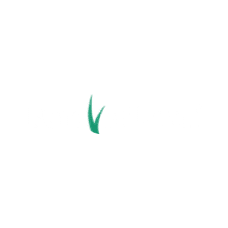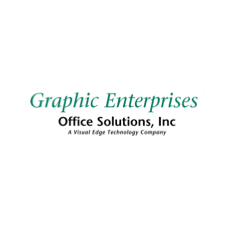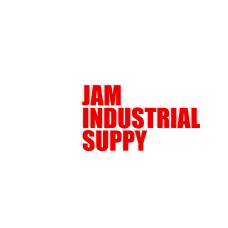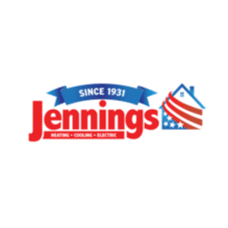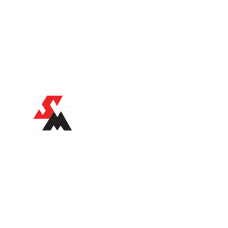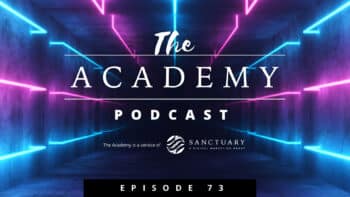 Today is another Academy Quick Tip. We're all busy and need to continually learn. But sometimes we just don't have the time to read entire articles or listen to a 30-minute podcast episode. This series will be a solution to that problem where I'll challenge myself to give you all the information you need to […]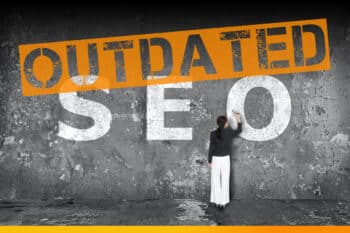 The world of SEO changes fast. Tactics and techniques that work nicely one year can be completely outdated the next. In order to have success with your SEO efforts, you need to work hard and keep up with the changing landscape around you.  Unfortunately, many digital marketers have fallen behind the times and are still […]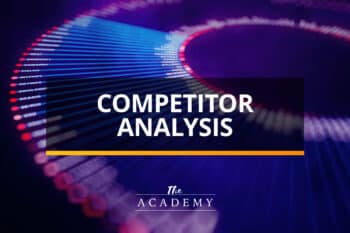 Keywords are at the heart of search engine optimization. If you are trying to execute any kind of SEO strategy on your website, you'll surely be paying close attention to the keywords that you are targeting on your pages. By managing to find keywords that are both relevant to your niche and attainable in terms […]