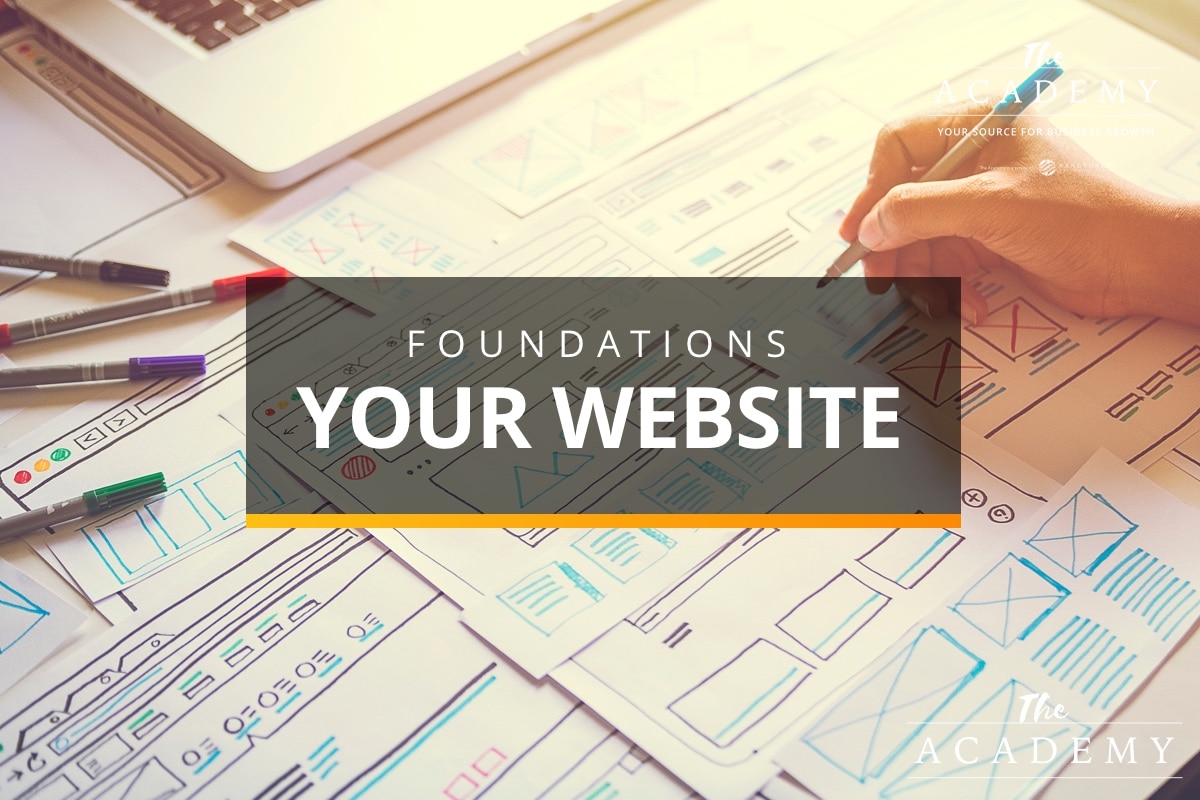 The internet moves fast. What was cutting edge just a few years ago can now be seen as out of date and behind the times. This is an important concept to keep in mind when it comes to building and running a website for your business. If the site that represents your business on the web was built more than a few years ago, there is a good chance that an update—or a full web design project—is due.
But how do you know when the time is right to invest in a new site? And what key points should you focus on when having that new site created? Those are the questions we are going to tackle in this post. If you have been on the fence about spending the time and money needed for a new business website, we hope the ideas below will help focus your thinking on this key topic.
Take an Honest Assessment of Your Current Site
The best place to get started is to review the state of your current website from a fresh perspective. Of course, that is assuming you already have a site. If you don't, the choice is easy—have one built as soon as possible!
When reviewing your current site to look for weaknesses and opportunities, you have two basic choices. You can do the review internally, or you can bring in an outside team to perform a site audit. Either way, you'll want to evaluate a few key areas of your site, including the following:
How does it look? This is a subjective point, of course, as a website that looks good to one person might not look so great to someone else. However, what you want to look for here is whether or not the site looks out of date. Does it reflect the image that you want to convey for your company? As you browse around the web each day, does it seem like you are going back in time when you land on the website for your business? A dated website might not seem like a big deal, but it can cause a potential customer to think that your entire organization is a little behind the times. Remember, it's often the case that your website will be the first interaction a person ever has with your business. Is your site delivering the right message? If you want to be seen as current, relevant, and valuable, make sure your site isn't making you look like yesterday's news.
Functional considerations. In addition to looks, you also need to confirm that your site is functioning properly from a technical perspective. For example, test your page speed scores to make sure the site is loading fast enough for modern standards. Today's web users expect sites to load quickly, and they might just tap the "Back" button if the page doesn't render in a matter of moments. Also, search engines may penalize you for having slow load times, so this is a key point. Sites built on old technology, or sites that are bloated from years of added plugins and minimal maintenance may slow down to the point where they are hard to use. In addition to site speed, be sure every link on your site still works, and any forms can be submitted successfully without an error message. This kind of performance review for your site is important whether you decide to build a new site or simply update and repair the old one.
A mobile world. If your website was built prior to the mobile revolution of the last decade, it's almost certainly time for a renovation or rebuild. The big issue here is mobile-friendly responsive design, as modern sites need to adjust the way they are displayed so they look nice and function properly on all mobile devices. Your site may be getting 50% or more of its traffic from mobile visitors, so you are missing a huge opportunity if the site is hard to use on a smartphone or tablet. And, as with slow page load times, there may be negative search implications for having a site that doesn't respond properly to mobile users. If for no other reasons, it's worth building a new site so you can serve the mobile audience properly.
Serving your goals. Beyond all the technical pieces of the puzzle, you should spend some time thinking about the big picture of your site and the place it holds in your business. What are you trying to accomplish by having a website, and are you accomplishing those goals with this current version? For example, are you hoping to make sales through your site, or do you simply want to display contact information to generate leads? Websites can be used in many different ways, but the design and function of your site need to match up nicely with your mission. If you don't currently have cohesion between your site and its purpose, building a new one may be the best way to make that happen.
When performing your own site audit, the challenge is to see the site through fresh eyes. The people who built the site originally, or those who work on it regularly, might not be able to see the problems because they are too familiar with the look and function of the pages. If possible, try to have others in your business who have not worked on the site offer their input. Gather as many opinions as possible before creating a plan to move forward with this project.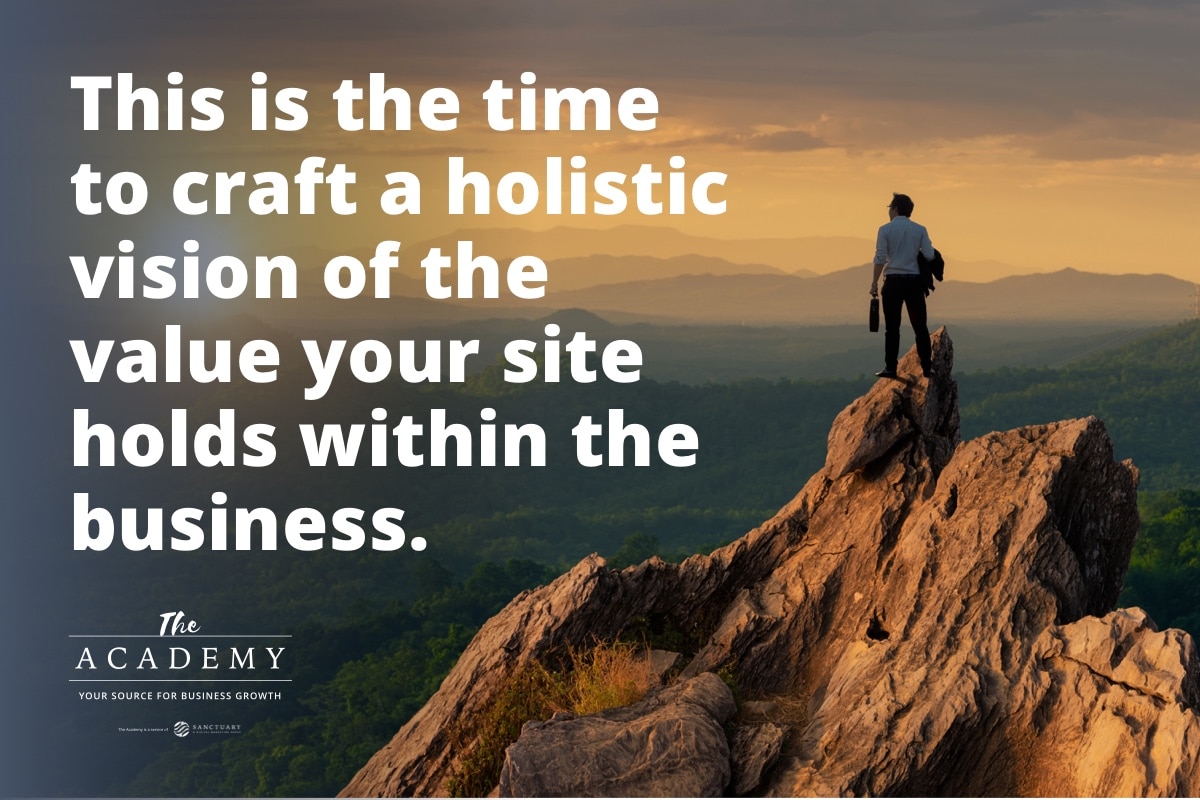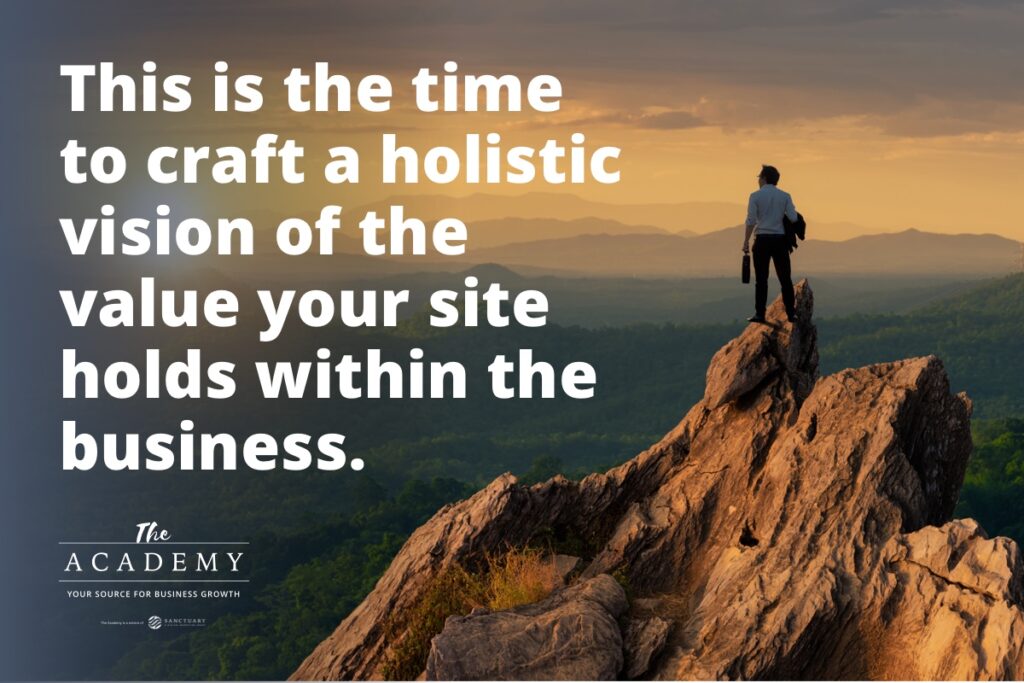 Creating a Vision
Part of the process of building a new site is reacting to the problems of the old site. We touched on those points above, such as lacking a mobile-friendly design or having slow load times. As the new site is designed and created, those problems will surely be addressed so you can catch up with the ways of the modern web.
This is also the time to craft a holistic vision of the value your site holds within the business. It's not just a way to distribute your information, it's a way to connect with customers and bring in new prospects. We touched on this above as well, but we'd like to dive deeper in this section to explain some of the ways you can leverage a new website to take your business to greater heights.
Entering the SEO game.
Search engine optimization is not something that happens by accident. If you want to earn a significant stream of organic search traffic, you'll need a specific SEO plan—and that starts with your website! An aging, neglected site probably isn't faring very well in the search rankings, but you can use the occasion of building a new site as a chance to jumpstart your SEO efforts. Specifically, select some important keywords to target and develop content around those terms. Even picking up modest amounts of "free" traffic in this way can have a powerful impact on your business.
An interactive platform.
The modern iteration of the internet is far more interactive and responsive than ever before. With that in mind, think about adding interactive features that will allow your potential customers to get answers and even make purchases or appointments right there on your platform. You don't need to develop any original software to make this happen, as there are countless applications and platforms like Hubspot that can be integrated with your site to perform nearly any function.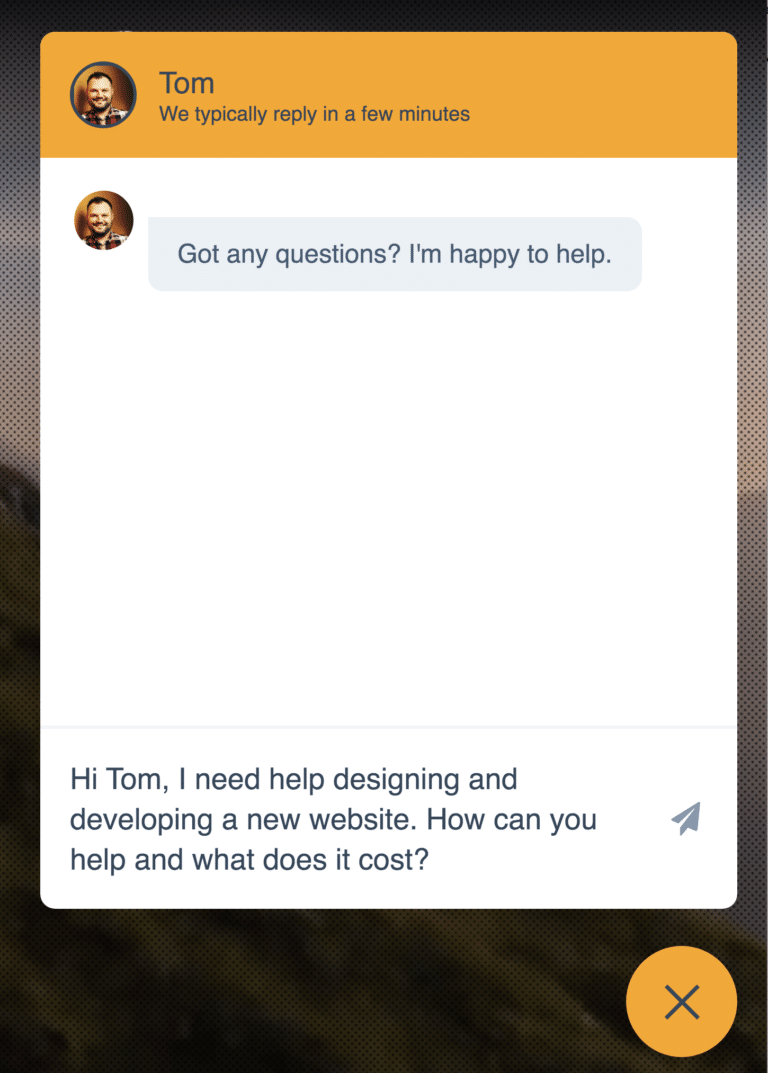 Creating a more interactive site will not only serve your customers, but it can cut down on overhead for your staff on the backend. For example, if clients can book appointments online using some type of scheduling tool, or handle support questions with the help of an automated bot, they won't have to call in and take time out of your employee's workday.
Integrating with other digital marketing assets.
An old site might not be properly integrated with social media platforms that you use to promote your site. If you've built an active social media presence on at least one or two platforms, you may not have taken the time to go back to your old site and feature those accounts. A new site can prominently highlight your social media activity—either by displaying social icons that link to your channels or actually pulling in an updated social media feed. This can help you attract more followers while also making your site feel active and current.
Of course, if you aren't yet using social media for your business, you could take this website rebuild project as an opportunity to get that endeavor started, as well. People now fully expect to see those social media icons at the top or bottom of a website, so be sure there's something for them to go visit!
It would be a shame to invest the time and money necessary to build a new website without thinking about the role this site is going to play in the future of your business. Picture the ideal way a new site can serve the needs of your company and then work backward from that vision to bring it to life.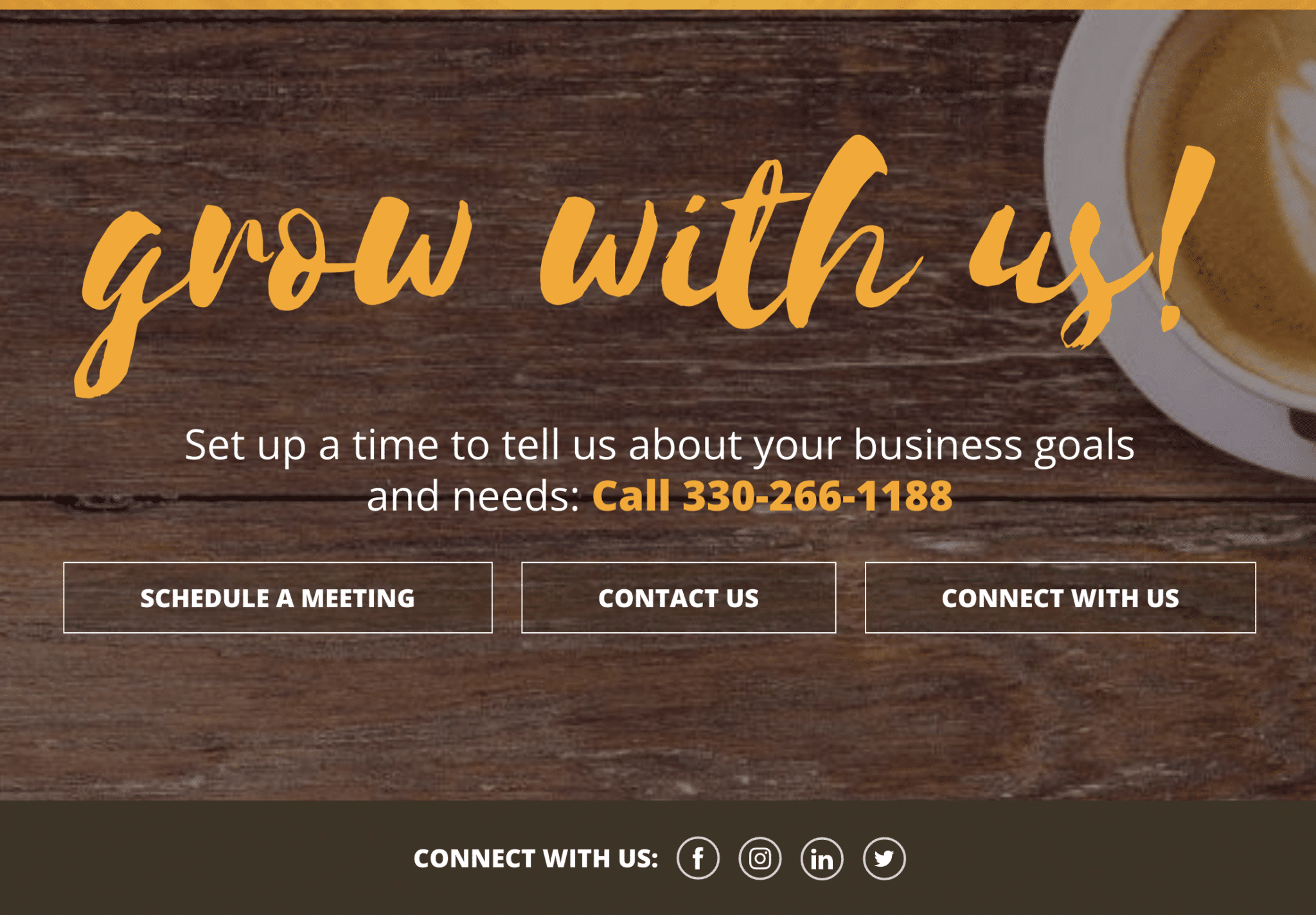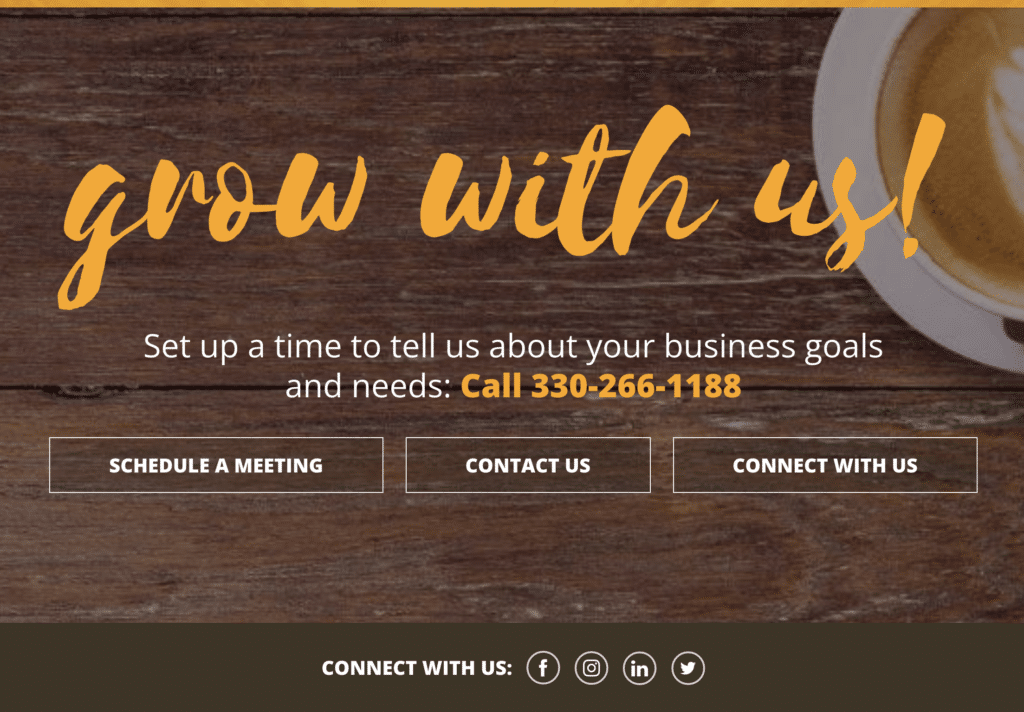 Giving people a great place to land.
Digital marketing combines many different tactics and assets to generate results for your business. If you decide to start paid digital advertising, you'll realize that all of your ads need somewhere to "land", meaning a page on your website. But if your site isn't looking and functioning its best, your ad spend may just go to waste!
Find the Right Approach to Web Design and Development
For this last section, let's assume that you have decided to build a new website for your business. If your current site is more than a few years old, this is likely a good choice that will have a positive impact on your digital marketing efforts.
So, how do you take that decision and put it into action? You have a couple of options, and you'll want to think about the investment in both time and money you'd like to make before deciding how to go forward.
Option #1:
As a starting point, you could opt to build the site yourself. Believe it or not, it's possible to build a DIY site for a business even if you have minimal technical knowledge. Using a platform like WordPress and a pre-designed theme for the site, you can customize the look with your branding and create something that you'll be proud to have represent your business. With this approach, you'll be saving money but investing more of your personal time in the process. If you are determined to have a new site but are low on funds for this project, taking the DIY approach is worth considering.
Option #2:
On the other hand, you can choose to hire a marketing agency or web development firm to do the work. With this approach, you'll flip the equation from doing it yourself. It's of course going to require more money, but will take far less time and stress of your own. The best web design or digital marketing companies will take the time to listen to your desires and pain points, research what your competitors are doing, present plans and options, and actually integrate with your team as if they were your own. The greatest value is being able to tap into the combined experience of a specialized team throughout the process. The value you'll get from this alone will certainly justify the cost in the long run.
However you decide to get it done, the benefits of having a modern website for your business are undeniable. Moving forward, it's a good idea to do a site audit at least on an annual basis (but preferably every quarter) to see where things can be updated or improved. Reviewing the condition of your site frequently can help you keep up with advances in technology and avoid the need for a major site rebuild for as long as possible. Good luck with this exciting project!