World-Class Web Design in Canton, Ohio
Sanctuary is a specialized web design and digital marketing company. We serve Canton and surrounding areas in Northeast Ohio. Our team of local, highly qualified and knowledgeable website designers, developers, writers and strategists create world-class, custom, websites and provide end-to-end digital marketing services. Partner with us to create a website to grow your business.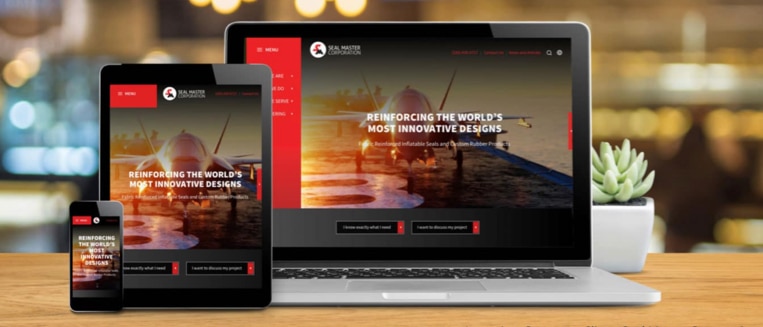 We deliver real results for Canton businesses.
At Sanctuary, we build awesome, world-class websites. Effective website design is more than making your site look great though. As a deeply experienced web design and development company, we start by working to understand your unique business and goals first. Then we create a custom website and marketing plan to meet those specific goals.
Sanctuary is deeply experienced and our company is rooted in strong values. Among many other things, we're honest, hardworking, curious, and focused on moving the mark for your business. Learn more about our company values.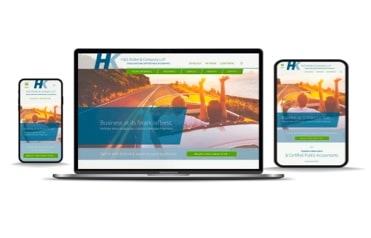 We increased organic search traffic by 263% in the first year post-launch of Hall, Kistler & Company's new WordPress website.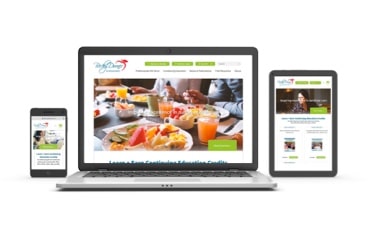 Becky Dorner & Associates
Industry: Nutrition & Dietetics
We increased sales from new customers by 66% with the new e-commerce website and ongoing marketing strategy.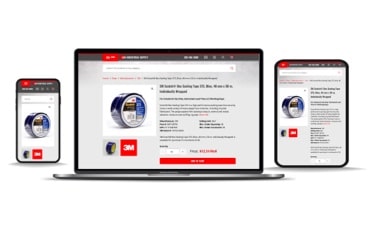 We increased online revenue by 319% in the first year post launch via a thoroughbred e-commerce store.
"We decided to work with Sanctuary in Canton, Ohio because they seemed smart, made the effort to understand our business quickly and approached our business as part of our team to help achieve our goals. We continue to work with Sanctuary because they not only live up to those early impressions, but they continue to bring new ideas and approaches to the table, and they work with us to continually evolve and improve our online marketing efforts as our business evolves and as the online world around us evolves. The icing on the cake is the people—all top notch talents with great personalities and a 'let's get it done' attitude. I can't imagine working with anyone else."
Patrick Warczak, Jr.
VP of Marketing, Freedom Health, LLC
"We started working with Sanctuary to develop a new website, and once the site was completed we began working with them on our digital marketing strategy. Two years have flown by and the marketing team is our valued partner, always there to support us when we need them."
—Becky Dorner, Becky Dorner & Associates
"I love working with the people at Sanctuary Marketing. They are very responsive and produce great results. I highly recommend using their services if you would like to see improved results for your website."
—Terri Brunsdon, Brunsdon Law Firm LLC
"Sanctuary is a great partner. We've been happy to work with them for about 5 years now and they continue to meet and exceed our high standards. The entire team does terrific work from website design to social media management. Glad to have them on the ForeverLawn team."
—Brian Karmie, ForeverLawn, Inc.
Web Design Services Canton
Are you looking for an experienced and trusted web design company to help you market and grow your Canton, Ohio business? Contact Sanctuary and we'll help you design a world-class website.
We're located in North Canton and serve all of Northeast Ohio with end-to-end website design and development services.
219 E. Maple St.,
North Canton, OH 44720
330-266-1188
How do I choose the right Canton web design company?
Web design is more than making your website look good. The best web design companies in the Canton, Ohio area can certainly do this. But your website needs to not only look amazing and represent your brand well online, but it also needs to actually work for you to achieve your unique business goals.
When we start a new web design project, we begin with a detailed discovery process to understand your unique business and goals first. Then we create a custom website and marketing plan to meet those specific goals. At Sanctuary, we excel at both, web design and marketing strategy, which makes us an ideal partner to support your digital marketing efforts.
Our team has been working with Canton area businesses for over two decades. Our web design and marketing company is deeply rooted in experience, strong values and a strong bond of trust with our partners. In addition to being a world-class web design company, we're honest, hardworking, curious, and ultimately focused on moving the mark for your business.
Why is it important to work with a web designer that also knows marketing?
Your website is your #1 marketing channel these days. This is not only a fact for Canton area businesses, but for any business that wants to grow and compete online. 
Your website should not only look great but it should be planned and designed from the ground up to meet specific goals. Those goals are ultimately achieved by having a specific marketing plan, and a specialized partner that can execute all the necessary tactics. 
At Sanctuary we specialize in custom web design, marketing strategy and the execution of marketing tactics. We believe that this is a unique and valuable mix. When you combine an amazing, custom website with a marketing plan to actually drive real customers to your website, you're going to have an asset that's working for you 24/7.
I'd like to learn more about your web design services
If you're looking for a Canton, Ohio web design company, you can learn more about our comprehensive website services at the link below. Please schedule a no-obligation conversation to discuss your needs and to see how we can help you.
I'd like to hear what your clients say about you!
Our clients say it best. Sanctuary has been providing website design and development services to Canton, Ohio businesses since 2006. Please visit the link below to read  just a few of our testimonails.
Can I see some of your past work?
We've developed hundreds of websites, not only for Canton area small businesses, but major, national corporations.
Do you also host, maintain and support the websites you build?
Yes, we provide end-to-end solutions to plan, build, market, maintain and support the websites that we build. Learn more about our comprehensive website services below.
Can you tell me more about your company?
Sanctuary is a deeply experienced and specialized digital marketing and web design agency located in North Canton Ohio. We help companies grow their businesses by developing world-class, custom websites and executing end-to-end marketing strategies. We believe in partnering with purpose to create and execute powerful marketing strategies accountable to measurable results.
Sanctuary celebrated our 16th anniversary in 2022. 
Sanctuary is a Certified Google Partner.
Sanctuary has an A+ rating with the Canton Better Business Bureau. 
Working with the people at Sanctuary is just fun. Seriously.
Tell me more about your web design and marketing expertise
The team at Sanctuary is deeply experienced. The founders of the company and the team are led by marketing and website design veterans that have decades of experience. We hope that our extensive testimonials will prove that we're the world-class company that we claim to be. But if you're not convinced that we're the right partner, please take your time and explore more of the options below.
Schedule a meeting to chat with a strategist. There's no obligation.
Explore The Academy. This is our portal to all the free educational content that we produce to help businesses to market and grow their businesses here in Canton. There are a lot of great articles, videos, podcasts, and downloads here that demonstrate our marketing and web design expertise.
Meet our specialized and experienced team
Is there more that I should consider?
When you need to choose the best Canton Ohio web design company to build and manage your website, you should enjoy working with, and trust, the team that you've hired to be your partner.
Learn more about our experienced team.
How do I get started?
Developing an effective website for Canton and Northeast Ohio businesses involves many specific elements that are intimately dictated by the business, their unique goals, their brand, their budget, as well as many external factors such as the industry, their niche, and on and on.
At Sanctuary we've found that the only possible answer is to actually engage the potential client with a "Discovery" project. In this project, we'll do all the necessary work to really understand your unique needs and goals. Only then are we able to deliver a proposal that allows us to align with the needs, budget and timeline required by each unique client.
Once this initial discovery is complete, we'll present our research and findings to you along with our recommendations for your new website.
Finally, when everyone is aligned around measurable goals, a specific plan, and a specific budget to get the job done, our team of specialists work to execute your project within the timeline that we've all agreed upon.
Watch the video below to learn more about how we can help your Canton area business get started with a new website.
Scroll to the bottom of the page to contact us and schedule a free, no-obligation chat so we can learn more about your business, your needs and your goals.