Not only are we experts in website design and development, but we're experts at helping our retail customers meet online sales goals with streamlined and seamless e-commerce websites.
The goal of any website, e-commerce or not, is to convert visitors into leads and leads into customers. Our goal at Sanctuary is to help you grow your business on the basis of a strategically-designed and developed e-commerce website. With this strong foundation, we can then help you take it even further with digital marketing as a way to get your products in front of the right people.
Partner with Sanctuary to:
Create a strong representation of your brand.
Rank higher in search results.
Allow customers to make purchases online with ease.
Easily track and manage orders behind the scenes.
Ultimately increase sales opportunities and grow your business.
Let us help. Contact us to schedule a meeting with one of our specialists!
Partner with the e-commerce website company that gets real results for your business.

JAMIndustrialSupply.com by Sanctuary
Since 2006, we've partnered with hundreds of businesses to move the needle on their growth goals. We've developed over 100 websites for brands across diverse industries with various goals for growth.
From SEO content experts to website development wizards, the Sanctuary team is full of ambitious, experienced people ready to move the mark for your business with an optimized, mobile-friendly e-commerce website.
Many digital marketing or website development agencies promise to move the mark for your business with no benchmarks for success. We deliver measurable results on key metrics that make sense for your business.




Flexible Pricing and Options.
At Sanctuary, we strive to serve every level of business and provide solutions to fit every budget. Our goal is to help you, even if we're not your final choice. When you begin to work with Sanctuary we'll take the time to discuss and understand your needs and goals, and then we'll recommend a unique path, and plan to success that fits your needs and budget.
Are you just getting started, or you know that you need a standard website with a few pages and products, plus a contact form? We can help you look great and have you online quickly through a variety of standard packages. If we find that we're still not a good fit, just tell us and we'll be glad to refer you to a trusted partner who can.
If you're an established business that's looking to take your online store to the next level, let's talk. Through our unique and detailed Discovery process, we'll provide the research, strategy, plan and pricing to build a website that fits your needs and accomplishes your unique goals. We'll define all the functionality that you need and provide a firm timeline to get the job done right.
Do you require custom, "next level" features and functionality? Maybe you're looking to develop a robust, custom, e-commerce website that needs to be built from the ground up to your exact standards and features. Whatever your needs, we've likely been there, done that. Let's talk and we'll work to provide a plan that spells out all the details and a realistic timeline for development.
We cover your bases and more with all the must-haves of a successful e-commerce website.
Security
When credit card information is involved, a secure platform is imperative to keeping your customers protected. We have the experience setting up secure payment gateways and protecting passwords and other critical information so you don't have to worry. All eCommerce websites that we build are protected by SSL, or Secure Sockets Layer, a cryptographic protocol designed to provide network security.
Easy Order Management
After the launch of any new website, our development team offers our clients one or more training sessions to ensure that they're able to make necessary updates to their site, such as adding products, adjusting prices, or accessing return or refund information. WooCommerce streamlines order management so that anyone can do it-not just someone with a development background. After all, it's your store; you should be able to easily manage it!
Scalable for Future Growth
Need an e-commerce website to boost online sales? We have years of experience working with the popular WooCommerce plugin that's ideal for online merchants both small and large using WordPress. The best part is that you can start off with a small online store and add more products over time when you're ready to expand. There are also several extensions available via the WooCommerce Marketplace that add new functionality to your online store.
Compatible with Mobile Devices
Nearly 73% of all online purchases are made from a mobile device, making responsive website design and development vital to your overall success. Every single one of the websites we create are responsive because we know your customers want versatility in how they can access your website. On-the-go shopping capabilities means more opportunities to make a sale!
SEO-Focused
WordPress websites tend to rank higher than others, and it's no coincidence! WordPress and WooCommerce are open-source software platforms that use semantic markup and are written with high-quality code. In plain terms, WordPress/WooCommerce websites are clearly organized and easy for search engines like Google to index and understand.
93.5% of global internet users have purchased products online.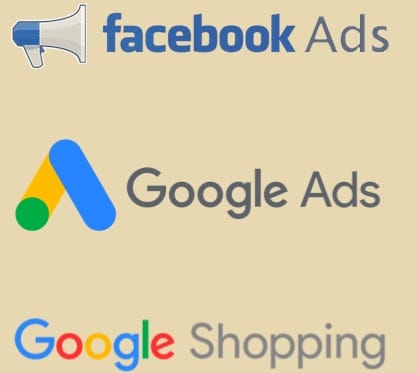 It all points back to your
e-commerce website.
Facebook ads, Google display ads, Google shopping ads… However you end up marketing your products in the future, all the ads will lead internet users back to one place-your website. And while a good ad with the right audience can pull plenty of people in, only the right web experience will get them to make a purchase.
Bad images, poor functionality, a clunky cart, or a seemingly "scammy" looking payment process are all things that will send could-be customers straight to the X button on your page.
WooCommerce for WordPress E-Commerce.
Here are just a few reasons why WooCommerce is a great foundation for your online store, and why working with a specialized partner like Sanctuary is a great choice.

E-Commerce built  for WordPress
WooCommerce is a flexible e-commerce platform that's built on WordPress and used by millions of websites. This is not some homegrown software. It's the perfect foundation for your online store. Provide flexible shipping options, manage your orders and customers, all on an open-source platform that's widely supported and always being improved.
Build and customize without limits
WooCommerce is fully customizable. Add features and extend the functionality of your store with official extensions from the WooCommerce community of developers. Integrate complex functionality and features without complex and costly development from the ground up. Examples include, but are not limited to tax calculations, subscriptions, product bundles, appointment bookings, shipping tracking, and much more. 
Flexible payment options
WooCommerce comes bundled with the ability to accept major credit cards, bank transfers (BACS), checks, and cash on delivery. Beyond the basics, there are 140 region-specific gateways to choose from and integrate with, including WooCommerce Payments, Stripe, PayPal, Square, and Amazon Pay. Apple Pay, Google Pay, subscriptions, and deposits are also supported.

Hubspot + WordPress + WooCommerce
We're WooCommerce, marketing and Hubspot experts. No website will be successful without the right software, tools and marketing. HubSpot offers a full stack of software for marketing, sales, and customer service, with a completely free CRM at its core and it can all integrate with your online store to sync data, engage with your customers, segment lists, track and recover abandoned carts, integrate email marketing, marketing automation, analytics and much more!
Leverage WordPress and WooCommerce to grow your business
Not only are we experts in website design and development, but we're experts at the most popular CMS platform (Content Management System) powering the internet today.
Partner with Sanctuary, the WordPress pros who can help you:
Develop your website on a widely supported foundation that's embraced by over 43% of the websites on the internet.*
Design a website that functions perfectly and consistently on devices and platforms, from desktop computers to mobile devices.
Put SEO at the forefront of your website and rank higher in search results for what your company does.
Improve site speed and user experience.
Update and maintain the content on your site yourself without technical hurdles or programming experience.
Work with an expert partner to support and maintain your website.
* w3techs.com (2021)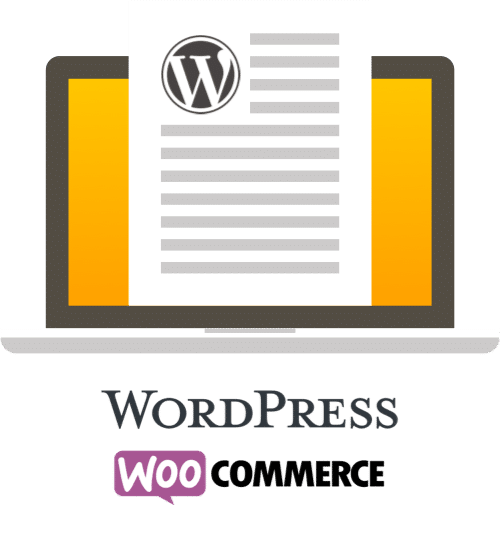 Here's what our clients say about web design at Sanctuary…
"We started working with Sanctuary to develop a new website, and once the site was completed we began working with them on our digital marketing strategy. Two years have flown by and the marketing team is our valued partner, always there to support us when we need them."
—Becky Dorner, Becky Dorner & Associates
"I love working with the people at Sanctuary Marketing. They are very responsive and produce great results. I highly recommend using their services if you would like to see improved results for your website."
—Terri Brunsdon, Brunsdon Law Firm LLC
"Sanctuary is a great partner. We've been happy to work with them for about 5 years now and they continue to meet and exceed our high standards. The entire team does terrific work from website design to social media management. Glad to have them on the ForeverLawn team."
—Brian Karmie, ForeverLawn, Inc.
Explore our holistic web design, marketing and support services.
Learn more about creating a great website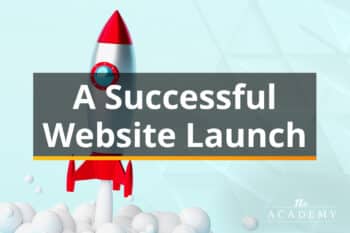 Launching a new website is an exciting and ultimately fulfilling process. You might be developing a new site to replace an aging one, creating a site for a brand-new business, or even building a site for a long-standing business that has never ventured onto the web. Whatever the case, you'll want to make sure this […]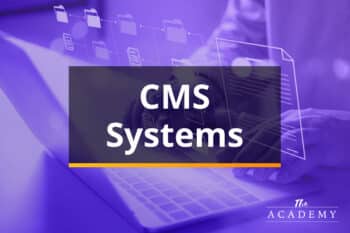 If you are going to build a new website, the chances are you will be using a content management system, or CMS. While it's not necessary to use a CMS – you could build the site from scratch or pay a developer to do so – the modern CMS market has plenty of great options […]
Building a website from scratch is an intimidating task. There is a whole world of possibilities out there for your new site, and it can be hard to even know where to begin. Fortunately, countless tools have come onto the market in recent years to help with this job, and the Elementor page builder has […]