Seal Master is a leading manufacturer of fabric-reinforced inflatable seals and bags that offer more durability and lasting structural integrity than other inflatable seals on the market. But in order for people to find out about their superior-quality seals, they needed to start representing specific industries and applications on their website where their seals can be used and bring in more traffic from organic search results.
SERVICES: SEO, content strategy
3+ years
(Results shown in this case study are after the first year!)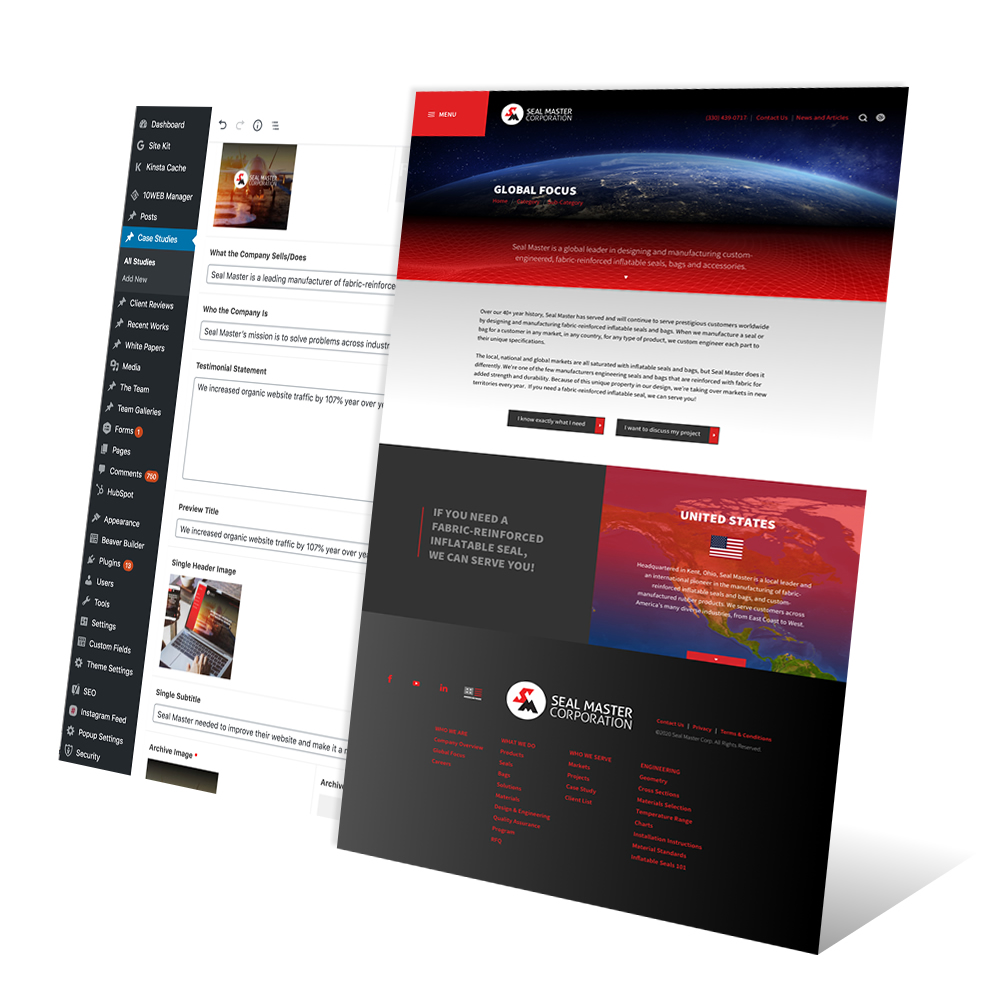 Both the front and back ends of the website matter when it comes to SEO.
Seal Master's mission is to solve problems with innovative engineered solutions, and they can customize an inflatable seal or bag for nearly any industry and application. Because their capabilities are so extensive, it was important to hone in on those industries and specific applications where fabric-reinforced inflatable seals are needed, and come up with a way to make sure those keywords are represented on the website.
But before we got started on content strategy and creation, we wanted to be sure we had a technically sound foundation on which to publish the new content. Many don't realize that SEO is about much more than just keywords—there's also a huge backend element as well. We started by running a site audit and made subsequent site speed improvements. Healthy site speed is essential to user-experience, which is why Google uses it as a search ranking factor.
Once we took care of site speed, we put together a content strategy and started on landing page creation to represent each of their most popular industries they serve (i.e. Nuclear, Petrochemical, Food Processing, etc.). We also implemented niche directory listings for them to increase the number of backlinks that exist out there linking back to their website. Being listed on niche directories also helps Seal Master get their name out there to businesses looking for inflatable seal solutions.
Tactics that we employed:
Running a site audit to identify areas of improvement
Making improvements to increase site speed
Publishing listings on niche directories
Link building to increase both backlinks and cross-linking within the Seal Master website
Content strategy to determine how to target the keywords we collected in our research
Industries served landing page creation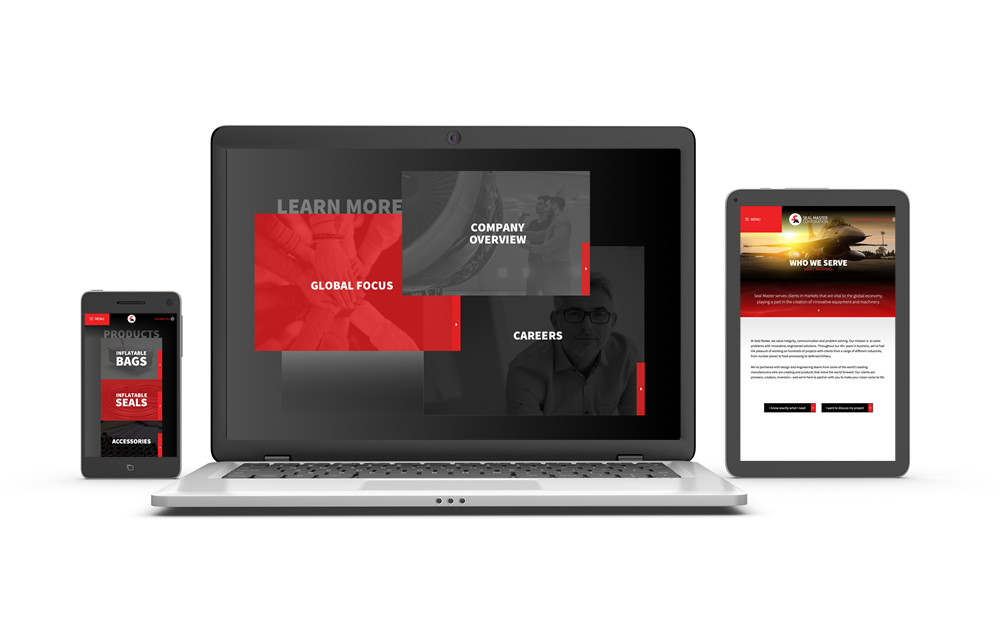 With this strategic approach and true partnership, we:
Increased organic website traffic (YOY) by
%