Local Website Services in Akron, Ohio
Sanctuary is a local, specialized web design and digital marketing company. We serve clients in the Akron area and all areas in and around Northeast Ohio. Our experienced local team of highly qualified and deeply experienced web designers, programmers, content marketers, and digital marketing strategists work to build world-class, custom, websites for businesses. We provide comprehensive digital marketing services in the Akron area to grow your business.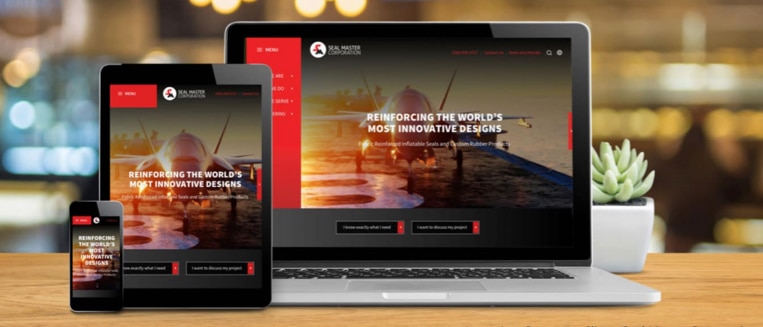 We help to grow Akron businesses.
At Sanctuary, we've been building amazing, world-class websites since 2006, and our founders and team has been working in the industry for decades. We believe that website design is more than making your site look great. As a deeply experienced marketing, website design, development, hosting and support company, we start by discovering what makes your business tick, and ultimately, what your unique business goals are. Once we're on the same page, we create an awesome custom website and marketing plan to meet those specific goals.
Sanctuary is deeply experienced and passionate about the work we do for local area businesses. Beyond providing a great service, our company is rooted in strong values and principles. Among many other things, we're honest, hardworking, curious, and focused on moving the mark for your business. Learn more about our company values here.
Real Local Partners. Real Results.
Don't just take our word for it. Check out our local area testimonials and case studies.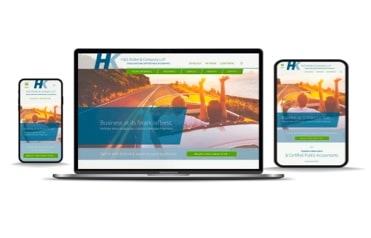 We increased organic search traffic for this Northeast Ohio business by 263% in the first year post-launch of Hall, Kistler & Company's new WordPress website.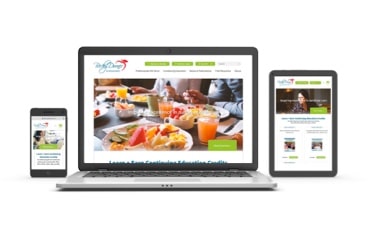 Becky Dorner & Associates
Industry: Nutrition & Dietetics
We increased sales from new customers by 66% with the new e-commerce website and ongoing marketing strategy.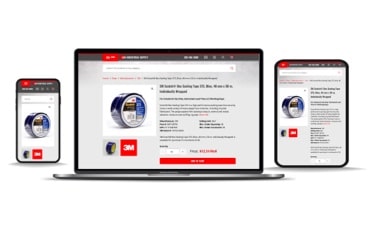 We increased online revenue by 319% in the first year post launch via a thoroughbred e-commerce store. JAM is located in Northeast Ohio and has been a long time, successful client in our area.
We saw our best July yet and have no doubt that our new site and improved online customer touch points helped make it possible. Also, Katie the Markting Director says that we love the video! The overall look and feel communicates what we were hoping it would—credibility and authenticity. Thanks, Sanctuary!
Mike Foraker— CEO
Jennings Heating and Cooling, Inc.
"I want to let you know how appreciative I am of the attention to detail that everyone is putting into this project. I honestly didn't expect so much (but don't change; as you have now set my expectations)."
—Jason Hicks— Owner- American Wood Reface (Local Ohio business)
"Wow! The end product really hits the mark in meeting our stated objective to position CMA as one enterprise and a total solutions provider. The website is professional, clean, and easy to navigate. Internally, we have people really excited. We appreciate all your hard work and patience in executing our vision!"
—Keith Lindsey— VPCable Manufacturing & Assembly, Inc.
"We hired Sanctuary to build our company website and do our online marketing. Our main goal at the beginning was to have a solid website. And they achieved that. We have received lots of compliments on it from our customers over the last few years. The workflow was effective. Their communication was great. Then we wanted to obviously gain business from the website, and we have."
—Mike Sasanecki—TSM Spinning & Metal
Web Design in Akron, Ohio
Are you seeking a partner that's experienced and trusted to deliver the website that your company needs? Do you need a local company to help you market and grow your Akron area business? Contact Sanctuary and we'll help you create a custom, world-class website that not only looks great but is designed to grow your business.
We're located just south of Akron and serve all of Northeast Ohio with custom website design, development and support services. Use the map above to visit our offices.
How do I choose the right Akron website design company?
We believe that web design is more than just making your website look good. There are many website design companies in the Akron area that can do this for you. But your website needs to not only look awesome and represent your brand well online, but it also needs to actually work for you to achieve your unique business goals.
When we begin a new website project, we begin with a detailed discovery project to understand your unique business and your unique goals first. Then we design a custom website and digital marketing plan to meet those specific goals. At Sanctuary, we're experts at both, web design and marketing strategy, which makes us an ideal partner to support your website and marketing efforts.
Our team has been working with Akron area businesses for a very long time now. Our founders have lived in the Northeast Ohio area their whole lives. Our web design and marketing company is deeply rooted in the local area, experienced, driven by strong values and a strong bond of trust with our partners. In addition to being a world-class, local web design company, we're honest, hardworking, curious, and ultimately focused on moving the mark for your business.
Why is it important to work with a web designer that also knows marketing?
Your website is your #1 marketing channel these days. This is not important for Akron and Northeast Ohio area businesses, but for any business that wants to grow and compete in the digital space. 
Your company website should not only look amazing but it should be designed from the ground up to meet very specific goals that are unique to your business. Your goals are ultimately achieved by having a specific marketing plan, and a specialized digital marketing partner that can execute all the necessary tactics in a highly professional manner. 
At Sanctuary we specialize in custom website design, digital marketing strategy and the execution of your marketing tactics. Our team believes that this is a unique and valuable mix. When we combine an amazing, custom website with an end-to-end digital marketing plan that actually drives real customers to your website, you're going to have an asset that's working for you every day to grow your business.
I'd like to learn more about your web design services
If you're looking for an Akron, Ohio website design and development company in the local area, you can learn more about our comprehensive web design services at the "learn more" link below. Please reach out to schedule a no-obligation, no-pressure conversation to discuss your needs and to see how we can help you. We love talking about growing businesses and our goal is to help you in any way we can. Even if we're not the right fit, we can help to steer you in the right direction and can help you find someone who can. 
I'd like to hear what your clients say about you!
Our local clients say it best. Sanctuary has been providing website design and development services to Akron, Ohio businesses since 2006. Our founders even attended college in Akron, and have lived and worked in the area their whole lives. We're uniquely positioned to help your local Akron business to not only reach local customers, but to connect with a national audience if that's your goal. Please visit the link below to read  just a few of our testimonails.
Can I see some of your past work?
We've developed hundreds of websites, not only for Akron area small businesses, but major, national corporations. Our portfolio is just a sample of the wide-ranging, custom web design work that we've produced over the decades.
Do you also host, maintain and support the websites you build?
Yes, we provide end-to-end solutions to plan, build, market, maintain and support the websites that we create. There are countless companies that can help you in this area. But there are few that can do it as good as Sanctuary, and do it locally in the Akron and Northeast Ohio region.
If you want to know your provider by their first name and avoid complicated phone trees, contact us today. Learn more about our comprehensive website services below.
Can you tell me more about your company?
Sanctuary is a deeply experienced and specialized digital marketing and web design agency about 20 minutes south of Akron, Ohio. We help companies grow their businesses by developing awesome, world-class, custom websites. We also develop and execute end-to-end marketing strategies and tactics across a wide range of specialties like social media, email marketing, digital advertising and SEO. We believe in partnering with purpose to develop and execute marketing strategies that accountable to measurable results.
Sanctuary celebrated our 16th anniversary in 2022. 
Sanctuary started in 2006, which positions us as one of the longest-running digital marketing companies in the area. But the founders and many of our team members have been working in the industry for decades before the founding of our company.
Sanctuary is a Certified Google Partner.
Sanctuary has an A+ rating with the Canton Better Business Bureau. 
Working with the people at Sanctuary is just fun. Seriously.
Tell me more about your website design expertise
The team at Sanctuary is deeply experienced. Not only with web design, but we also live in the area! The founders of the company and the team are local, led by marketing and website design specialists that have decades of experience with building and supporting custom websites. Our extensive testimonials will hopefully prove that we're the world-class company that we claim to be. But if you're not convinced that we're the right local partner, please take your time and explore more of the options below.
Schedule a meeting to chat with a local, Akron area strategist. There's no obligation.
Explore The Academy. This is our portal to all the free educational content that we produce to help businesses like yours here in Akron. There are hundreds of great articles, videos, podcasts, and downloads that demonstrate our marketing and web design expertise.
Meet our specialized and experienced local area team
Is there more that I should consider?
When you're seeking to choose the best Akron Ohio web design company to build and manage your website, you should enjoy working with, and ultimately trust, the team that you've hired to be your partner. We have no doubt that you will enjoy working with our team. But please feel free to explore more of the links below to learn about our company, our specialized web design team and our end-to-end digital marketing services.
Learn more about our experienced team.
How do I get started?
Developing an effective website for Akron area businesses involves many specific elements that are intimately dictated by the business, your unique goals, your brand rules, your budget, as well as many external factors such as the industry, your niche, and on and on.
At Sanctuary we've found that the only possible answer is to actually engage the potential client with a "Discovery" project.
In this project, we'll do all the necessary work to really understand your unique goals. Only then are we able to deliver a proposal that allows us to align with the needs, budget and timeline required by each unique client.
Once this initial discovery is complete, we'll present our research and findings to you along with our recommendations for your new website.
Finally, when everyone is aligned around measurable goals, a specific plan, and a specific budget to get the job done, our team of specialists work to execute your project within the timeline that we've all agreed upon.
Watch the video below to learn more about how we can help your Akron business get started with a new, custom website.
Scroll to the bottom of the page to contact us and schedule a free, no-obligation chat so we can learn more about your business, your needs and your goals.