We design websites that get results. Design isn't just about looks, it's about creating a visual appeal that's easy to navigate and entices users to take action.
Your social media, your paid Google ads, your emails… They all play a part in presenting your brand to the world, and they all lead back to your website. Aligning the look and feel of all these different assets will help strengthen your digital presence and bring in more leads for your business.
Your website isn't just a place where people can get information about your products or services (although it's very important for that, too!), it's the foundation for all your digital marketing efforts. Your website is your #1 marketing channel.
At Sanctuary, we provide world-class, website design services. Talk to us about how we can help you create an amazing, website that'll grow your business.
Let us help. Contact us to schedule a meeting with one of our specialists!
Usability. Accessibility. Efficiency.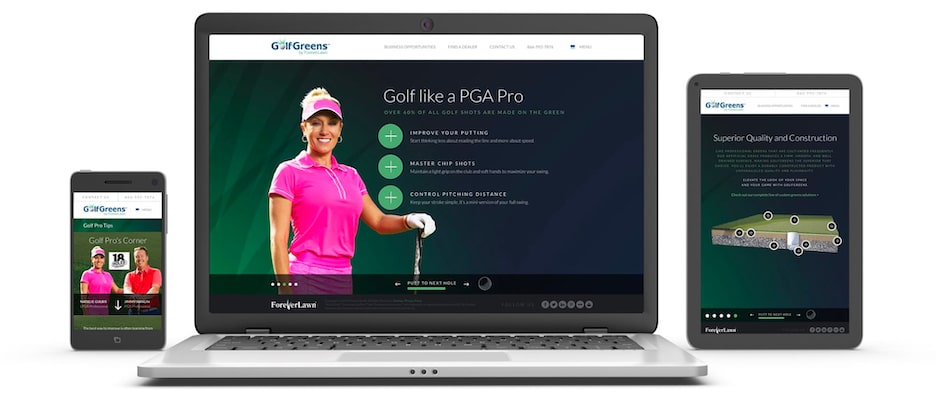 GolfGreens.com by Sanctuary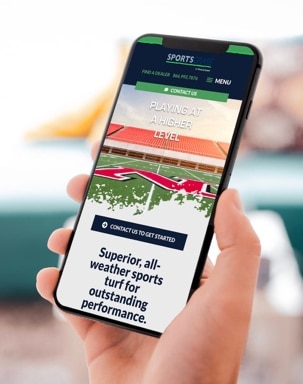 While some say digital marketing is all about making more money (getting leads and sales), we think it's first about solving problems for your ideal customers. By making sure your website is usable, accessible, and efficient, we help your prospects and customers find solutions to their problems and achieve their goals.
This is the idea behind effective "UX design", or user experience design. We don't just design websites that visually 'wow' users, we design websites that are functional, helpful, and ultimately drive toward your goal of bringing in more leads and conversions.
Partner with our experienced team at Sanctuary to design your next website. We know that it's more than just designing a website that looks great. We design websites that ultimately work to grow your business.
UX website design comes down to three main things:
UX design is a process that improves the overall experience for website users. This is where strategy and design come together to ensure that your unique goals are achieved. We ensure that your visitors have no issues navigating your site and finding the help and information that they need. to solve their unique problems.
When you restrict certain people from being able to access and navigate your website, you're tarnishing your brand and taking leads off the table. UX design accounts for website accessibility, which ensures that people of all abilities can navigate, understand and interact with your site.
The key to a website that not only looks great but functions well is having design and development teams that work well together. A designer could come up with the most striking, impressionable website design, but if developers can't code it in a way that keeps the site fast and efficient, it won't be successful.



Flexible Pricing and Options.
At Sanctuary, we strive to serve every level of business and provide solutions to fit every budget. Our goal is to help you, even if we're not your final choice. When you begin to work with Sanctuary we'll take the time to discuss and understand your needs and goals, and then we'll recommend a unique path, and plan to success that fits your needs and budget.
Are you just getting started, or you know that you need a standard website with a few pages of information about your business, a list of your services and a contact form? We can help you look great and have you online quickly through a variety of standard packages. If we find that we're still not a good fit, just tell us and we'll be glad to refer you to a trusted partner who can.
If you're an established business that's looking to take your online presence to the next level, let's talk. Through our unique and detailed Discovery process, we'll provide the research, strategy, plan and pricing to build a website that fits your needs and accomplishes your unique goals. We'll define all the functionality that you need and provide a firm timeline to get the job done right.
Do you require custom, "next level" features and functionality? Maybe you're looking to develop a robust, custom e-commerce website, or a unique member's only website that needs to be built from the ground up to your exact standards. Whatever your needs, we've likely been there, done that. Let's talk and we'll work to provide a plan that spells out all the details and a realistic timeline.
Taking action on your website should be a no-brainer.
If your website is meant to be a lead generation tool, then its design must accommodate those key lead generation and conversion points (downloads, buttons, forms). Using a combination of strategic thinking, psychology and logic, our design team chooses the right fonts, colors, images and positioning to make those features effective.
Make the menu easy to navigate
Make it clear where to find information about your products or services
Present clear buttons and call-to-actions
Bring in more leads with short and simple forms
Cater your website experience to your key audiences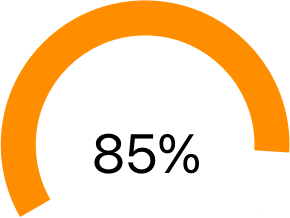 85% and more of clients are willing to pay for a better user experience (UX).
The navigation is your foundation.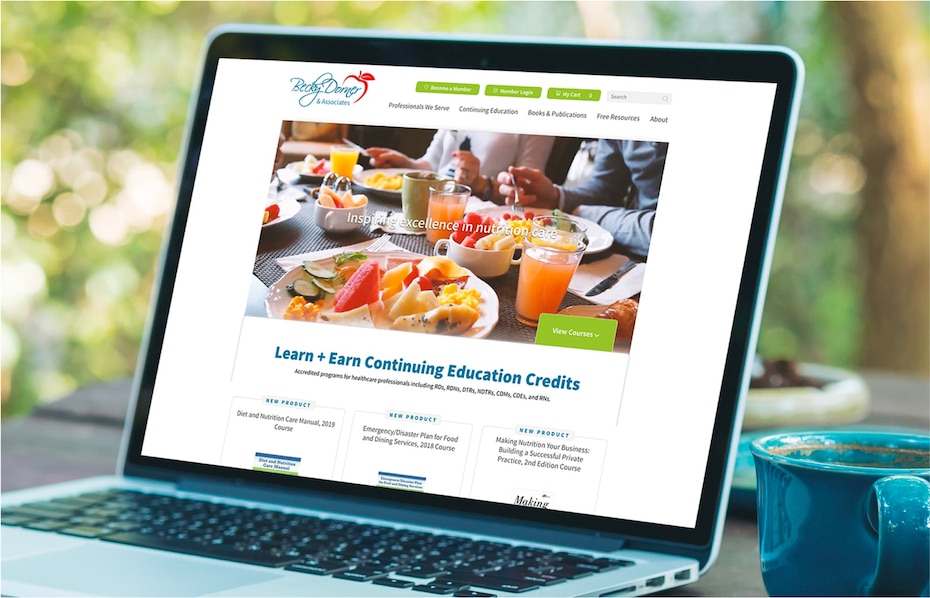 Why is Google Maps the most popular navigation app? Because it's quick and easy to get directions. Just type in the address, choose your location and hit "Get Directions". You're there!
That same idea applies to the navigation or menu on your site. If it's well-designed, easy to read and makes logical sense from an organizational perspective, your users will have no problem finding what they need.
Build trust with a professional website that represents your brand.
Your website isn't anything short of a product you're marketing, and in order for a product to be well-received, it must not only look right, but feel right. Whether or not your company has a list of values spelled out (have you seen ours?), those values should be felt by any user who visits your website.
For example, if you're designing a website for a product marketed for safer playgrounds, your design should appeal to parents and professionals who work with children. It can be much more vibrant and playful than, say, a website for a law firm.
Build trust and credibility
Give off a professional look and feel
Strengthen your brand
Create a great first impression with high visual appeal
PlaygroundGrass.com by Sanctuary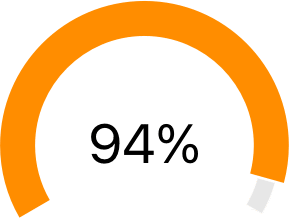 94% of first impressions relate to your site's web design.
Here's what our clients say about web design at Sanctuary…
"We started working with Sanctuary to develop a new website, and once the site was completed we began working with them on our digital marketing strategy. Two years have flown by and the marketing team is our valued partner, always there to support us when we need them."
—Becky Dorner, Becky Dorner & Associates
"I love working with the people at Sanctuary Marketing. They are very responsive and produce great results. I highly recommend using their services if you would like to see improved results for your website."
—Terri Brunsdon, Brunsdon Law Firm LLC
"Sanctuary is a great partner. We've been happy to work with them for about 5 years now and they continue to meet and exceed our high standards. The entire team does terrific work from website design to social media management. Glad to have them on the ForeverLawn team."
—Brian Karmie, ForeverLawn, Inc.
Explore our holistic web design, marketing and support services.
Learn more about designing a great website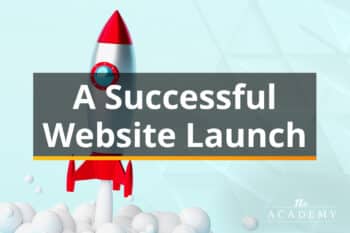 Launching a new website is an exciting and ultimately fulfilling process. You might be developing a new site to replace an aging one, creating a site for a brand-new business, or even building a site for a long-standing business that has never ventured onto the web. Whatever the case, you'll want to make sure this […]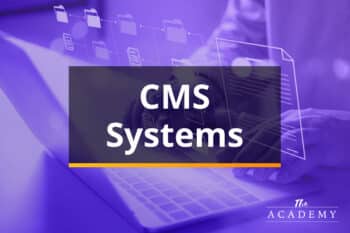 If you are going to build a new website, the chances are you will be using a content management system, or CMS. While it's not necessary to use a CMS – you could build the site from scratch or pay a developer to do so – the modern CMS market has plenty of great options […]
Building a website from scratch is an intimidating task. There is a whole world of possibilities out there for your new site, and it can be hard to even know where to begin. Fortunately, countless tools have come onto the market in recent years to help with this job, and the Elementor page builder has […]