Not only are we experts in website design, development and marketing, but we're experts at the most popular CMS platform (Content Management System) powering the internet today.
Partner with Sanctuary, the WordPress pros:
Develop your website on a widely supported foundation that's embraced by over 43% of the websites on the internet.*
Design a website that functions perfectly and consistently on devices and platforms, from desktop computers to mobile devices.
Put SEO at the forefront of your website and rank higher in search results for what your company does.
Improve site speed and user experience.
Update and maintain the content on your site yourself without technical hurdles or programming experience.
Work with an expert partner to host, secure, support and maintain your website.
* w3techs.com (2021)
Let us help. Contact us to schedule a meeting with one of our specialists!
Choose the most popular CMS, and a U.S. based partner to build, support and grow your online presence.

HallKistler.com by Sanctuary
Since 2006, we've partnered with hundreds of businesses to help move the mark on their growth goals. We've designed and developed countless WordPress websites for brands across diverse industries with various goals and needs for growth and support.
From marketing strategists and SEO content experts, to designers and programming gurus, the Sanctuary team is full of ambitious, experienced specialists that are ready to help you grow and support your business. Your website will be built on a solid foundation that you can trust.
Many marketing or website development agencies promise to grow your business with no benchmarks for success. We deliver measurable results on key metrics that make sense for your business. Results start with an amazing WordPress website.



Flexible Pricing and Options.
At Sanctuary, we strive to serve every level of business and provide solutions to fit every budget. Our goal is to help you, even if we're not your final choice. When you begin to work with Sanctuary we'll take the time to discuss and understand your needs and goals, and then we'll recommend a unique path, and plan to success that fits your needs and budget.
Are you just getting started, or you know that you need a standard website with a few pages of information about your business, a list of your services and a contact form? We can help you look great and have you online quickly through a variety of standard packages. If we find that we're still not a good fit, just tell us and we'll be glad to refer you to a trusted partner who can.
If you're an established business that's looking to take your online presence to the next level, let's talk. Through our unique and detailed Discovery process, we'll provide the research, strategy, plan and pricing to build a website that fits your needs and accomplishes your unique goals. We'll define all the functionality that you need and provide a firm timeline to get the job done right.
Do you require custom, "next level" features and functionality? Maybe you're looking to develop a robust, custom e-commerce website, or a unique member's only website that needs to be built from the ground up to your exact standards. Whatever your needs, we've likely been there, done that. Let's talk and we'll work to provide a plan that spells out all the details and a realistic timeline.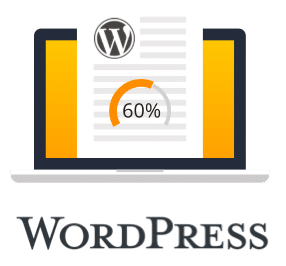 37% of all websites and a whopping 60% of content management systems (CMS) are created using WordPress.
Work with a specialist WordPress company to build, secure, support, host and maintain your website.
Trusted and widely supported
43% of the internet uses WordPress, from hobby blogs to some of the biggest websites online. WordPress is an open-source platform that's widely supported and trusted by millions of people and websites.
Success is built in
WordPress is developed to help you succeed online. Powerful, yet easy to use features are at the heart of the platform. The possibilities are endless. WordPress and Sanctuary have you covered.
SEO-Focused
WordPress websites tend to rank higher than others, and it's no coincidence! WordPress is an seo-friendly foundation for your website and it provides many of the most critical tools required to rank well in the search engines. Behind the scenes, WordPress websites are clearly organized and easy for search engines like Google to index and understand. Combine these tools with an experienced SEO company like Sanctuary and you have a powerful combination that will help you to be found online.
Secure
WordPress is developed with security in mind, but our experts will implement additional security measures to ensure that you're protected. We always use best practices when selecting plugins and coding our websites. We can help you properly support and maintain your website ongoing. We can even help you to accept payments online and ensure that your site is properly protected and monitored to keep hackers at bay.
Easy to Manage
After the launch of any new website, our team offers our clients extensive training sessions to ensure that you're able to update and maintain your website content. The WordPress dashboard is straightforward and easy to use for anyone, not just those with a background in coding. If you can use a program like Microsoft Word, you can use WordPress.
Versatile
WordPress is known for its vast selection of plugins that can help you customize the functionality of your website. Plugins help you to integrate complex functionality on your website without building it all from the ground up. For example, even e-commerce can be integrated using a trusted and widely supported plugin platform called WooCommerce. We have decades of experience working with the most popular plugins, including the WooCommerce and many others.
Endless Support
Our team have been building WordPress websites for decades at this point, so we have the tactical experience needed to overcome nearly any challenge. Plus, there is a huge community of providers, developers, designers and specialist experts that can offer guidance and help if you need it in the future. This is no home grown solution. It's simply an amazing solution for the foundation of your website.
Download our free white paper
Leverage WordPress to Grow Your Business: A Guide to Optimizing Your WordPress Website for Conversions
Whether you've had your site for years now and you know it needs a major overhaul, or you've recently invested in a new site, you can benefit from making the switch to WordPress and carrying out a web strategy to get more conversions and leads. This white paper will explore why WordPress is a top choice for growing your business, and we'll guide you through how you can leverage it to get better results.
Here's what our clients say about website development...
"We started working with Sanctuary to develop a new website, and once the site was completed we began working with them on our digital marketing strategy. Two years have flown by and the marketing team is our valued partner, always there to support us when we need them."
—Becky Dorner, Becky Dorner & Associates
"I love working with the people at Sanctuary Marketing. They are very responsive and produce great results. I highly recommend using their services if you would like to see improved results for your website."
—Terri Brunsdon, Brunsdon Law Firm LLC
"Sanctuary is a great partner. We've been happy to work with them for about 5 years now and they continue to meet and exceed our high standards. The entire team does terrific work from website design to social media management. Glad to have them on the ForeverLawn team."
—Brian Karmie, ForeverLawn, Inc.
Explore our holistic web design, marketing and support services.
Learn more about creating a great website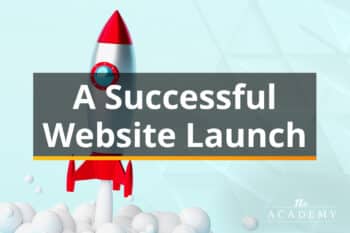 Launching a new website is an exciting and ultimately fulfilling process. You might be developing a new site to replace an aging one, creating a site for a brand-new business, or even building a site for a long-standing business that has never ventured onto the web. Whatever the case, you'll want to make sure this […]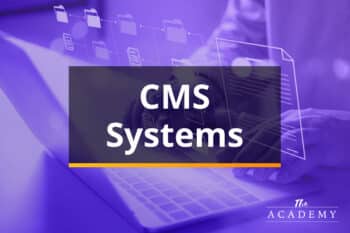 If you are going to build a new website, the chances are you will be using a content management system, or CMS. While it's not necessary to use a CMS – you could build the site from scratch or pay a developer to do so – the modern CMS market has plenty of great options […]
Building a website from scratch is an intimidating task. There is a whole world of possibilities out there for your new site, and it can be hard to even know where to begin. Fortunately, countless tools have come onto the market in recent years to help with this job, and the Elementor page builder has […]