At Sanctuary Marketing Group we support what we do, and the size of our company allows us to make sure every client feels that personal touch. Connecting with you on a personal level and building a solid business relationship is at the core of our foundation.
Our consulting and support services run deep. No matter what type of project you have, we can support you every step of the way. Our consulting services include but are not limited to: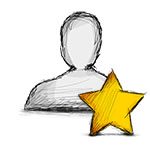 General web consulting
Website, email and application hosting
Website updates and maintenance
Campaign management and reporting
Goal reporting and analysis
Security and compliance
Training
Whether you are in need of website hosting and monitoring, dedicated email services, security advice or general consulting, we'll be there for you using our proven best practices. The best part is that our clients have a direct phone number and a name if they have a need or a question. There's no waiting in "a queue" or dealing with complicated phone trees at Sanctuary. Your satisfaction is our #1 priority and we're here when you need us.
To learn more about our consulting services and how we can help you succeed online, contact us now.
About our hosting, security and IT services
Our servers are currently housed on the east coast in Washington D.C. in our amazing datacenter facility. By outsourcing this expensive and labor intensive portion of our business it allows us to provide you with services that are far superior to the competition but at a fraction of the price. Through SMG, our clients are also able to tap the expertise of hundreds of professionals that focus on hosting, email, up-time, security and service. In the end, no other company can provide you with such world-class service and expertise for the price.
Our hosting is geared toward providing mission critical services and we offer a 100% network uptime guarantee. For your business this means that your website will never be down unless there is a large network outage, it will never be slow and you'll never have to worry.
Our bandwidth is Tier-1. What does that mean to your business? We use only high performance bandwidth – unlike many cheaper hosting providers. Internet providers are measured in "Tiers". A Tier 1 provider maintains their own national network and provides their customers a 1:1 bandwidth ratio. As you move down in Tier levels of providers you encounter over-subscription rates at a higher degree as the ISP's resell the bandwidth from a higher Tier. This simply means that we maintain an "always on" status and guarantee 100% network uptime for your website or your that month's hosting is free.
Security: Strictly monitored access to all data centers using keycard protocols, biometric scanning protocols and continuous interior and exterior surveillance.
Precision Environment: All data centers' HVAC (Heating Ventilation Air Conditioning) systems are N+1 redundant, ensuring that a duplicate system can immediately come online in the event of an HVAC system failure.
Conditioned Power: In the unlikely event of a total utility power outage, all data centers' power systems are designed to run uninterrupted with all servers being fed conditioned UPS (Uninterruptible Power Supply) power.
Core Routing Equipment: All data centers use only fully redundant, enterprise-class routing equipment.
Sanctuary also has many other services regarding dedicated servers, firewalls, security, statistics and monitoring available upon request.