Technical Assurance provides professional building envelope asset management services to facility owners and managers.
SERVICES: Content creation, cold email monitoring, reporting
1 year of trusted partnership (and counting!)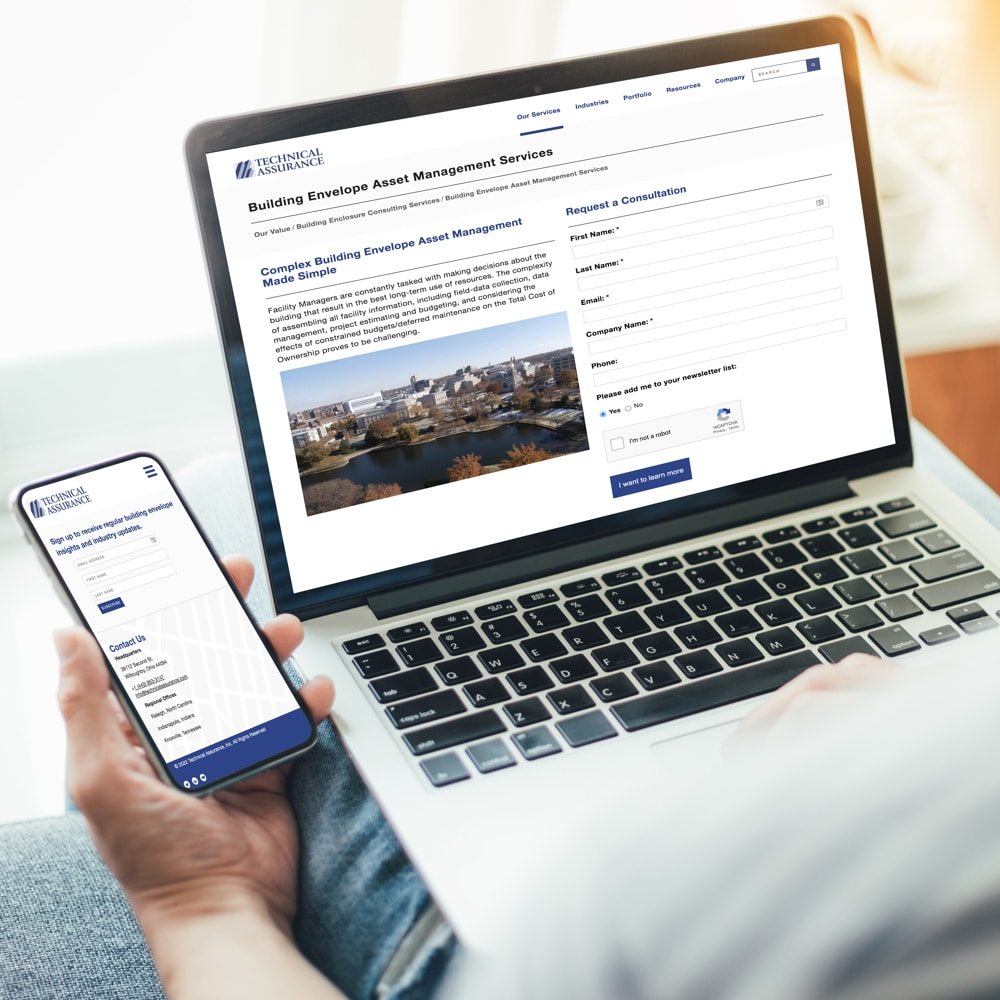 Technical Assurance, Inc. is a nationally recognized building enclosure consulting firm founded in 1993. They manage building envelope investigation, design, construction and sustainable management programs across the United States.
The consulting firm reached out to us to help them with lead generation and content creation. We put together a holistic digital marketing plan that not only included content creation, but tactics to make sure that content gets seen by the right audiences. Monthly blog post and email newsletter creation has allowed us to expand on topics that fall into the categories of their main services. Social and PPC ads help us get their messages in front of professionals in their target industries, and cold email is yet another way to reach key decision makers in biotech/pharmaceutical manufacturing, hospitals and manufacturing and food processing facilities.
With these various tactics in place and working together, we have been able to see qualified leads come in through various sources—paid ads, organic search, email and cold email—from notable corporations like NASA and The J.M. Smucker Company.
Tactics that we employed:
Landing page creation for primary industries/audiences
Coordinating cold email content creation and campaign management for the same primary audiences
Monthly blog post creation on topics that relate to each of their services
Monthly email newsletter creation that coordinates with the blog post to highlight a topic related to one of their services
Social ads creation and monitoring
PPC ads creation and monitoring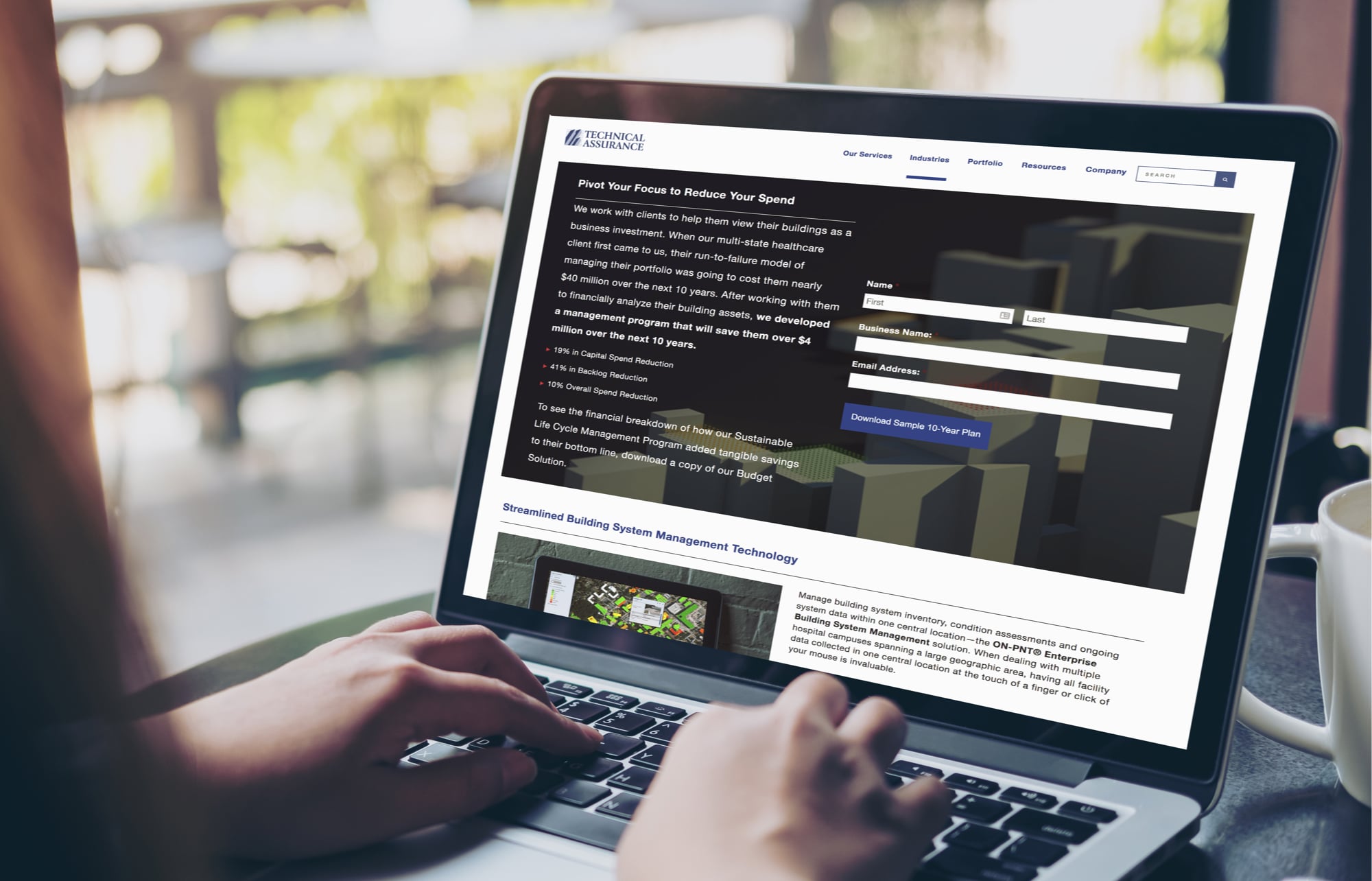 With this strategic approach and true partnership, we:
Brought in qualified leads from corporations like NASA, The J.M. Smucker Company and more.