Marketing leadership for businesses that want results.
A lot of agencies can redesign your website or execute digital marketing tactics. But if you want to see a measurable impact, you need a trusted partner to guide strategic decisions with a laser-focus on generating leads and sales.
Reach your goals with the right strategy.
An engagement with Sanctuary begins with a deep dive into your company, your goals and your target market. We combine that thorough understanding of your business's unique challenges and opportunities with extensive experience and a data-driven approach. You get a completely custom digital marketing plan designed for predictable business growth-the ROI of partnering with Sanctuary.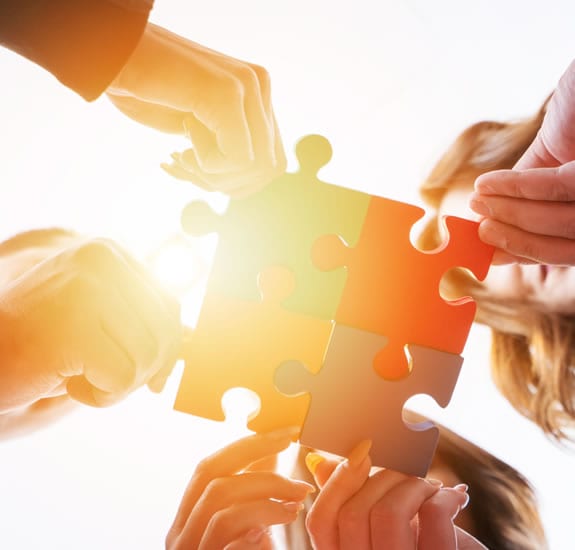 Digital Marketing services designed to grow your business.
The range of digital marketing tactics, the how and what we do to execute our strategy, varies for each of our clients. Ultimately, we recommend a comprehensive strategy made up of the tactics that will deliver measurable results for your business.
Get your website discovered by the right people for the right reasons with search engine optimization.
Get a great ROI on your ad spend and bring in new conversions and leads with pay-per-click advertising.
Grow your following and your business! Connect with the right audience through social media marketing.
Content is the crux of your entire digital strategy. Create a rich customer experience with content marketing.
Promote new products or services, follow up with leads and nurture your customer list with email marketing.
Keep track of KPIs and see tangible results of your digital efforts with reporting and analysis services.
A Full Funnel Marketing Approach
Click below to explore all the opportunities within our full-funnel marketing system:
Awareness
Your potential customer may or may not be aware they have a need for your product or service. In this phase, we make potential customers aware of your product and/or their need.
close
Consideration
Your potential customer gets interested in finding a solution and begins to discover trends, products and brands.
close
Intent
Your potential customer evaluates specific products and services they discovered in the consideration phase and becomes willing to engage with sellers.
close
Purchase
Your customer selects the product/service that can offer the most benefits and best meets their needs and makes a purchase.
close
Retention
Your customer is pleased with their purchase of your product or service and buys again or continues with your service.
close
Loyalty
Your customer has developed a strong attachment or bond to your brand, stays with your business for an extended period of time and is not interested in competitors.
close
Advocacy
Your customer has been loyal to your brand for an extended period of time and is now encouraging others to purchase. The customer is likely sharing experiences with your brand, leaving positive reviews and mentioning your brand on social media.
close
Meet your new partners in marketing.
When you choose Sanctuary, you're not only working with leaders, you're working with partners focused on helping you reach your business goals. Our people are the heart of Sanctuary!
As an agency, our expertise is in the digital arena. As individuals, we have deep experience and passions in specific marketing disciplines.
Unlike some agencies where it's hard to put a name to a face, we're a tight-knit group of creative professionals who are just a phone call away.
We partner with CEOs, internal marketers, and sales teams to understand your business inside and out-like we're part of your team!
See how other businesses have grown with Sanctuary.
Sanctuary Marketing Group has provided fast, reliable service. Our firm's decision to engage Sanctuary's services was very beneficial to our business. Professional Integrity.
Sanctuary and their team are amazing! Very professional, caring, and hard working. Their expertise in marketing is top notch! We highly recommend them!
Sanctuary has been an absolute pleasure to work with over the years. Their incredibly knowledgable and talented team has delivered many successful digital marketing campaigns for our clients. Through their attention to detail and thorough responsiveness, SMG has made a meaningful impact on each project initiative that they've set for us. I would recommend Sanctuary to anyone looking for a strategic, thoughtful partner in the world of digital marketing!