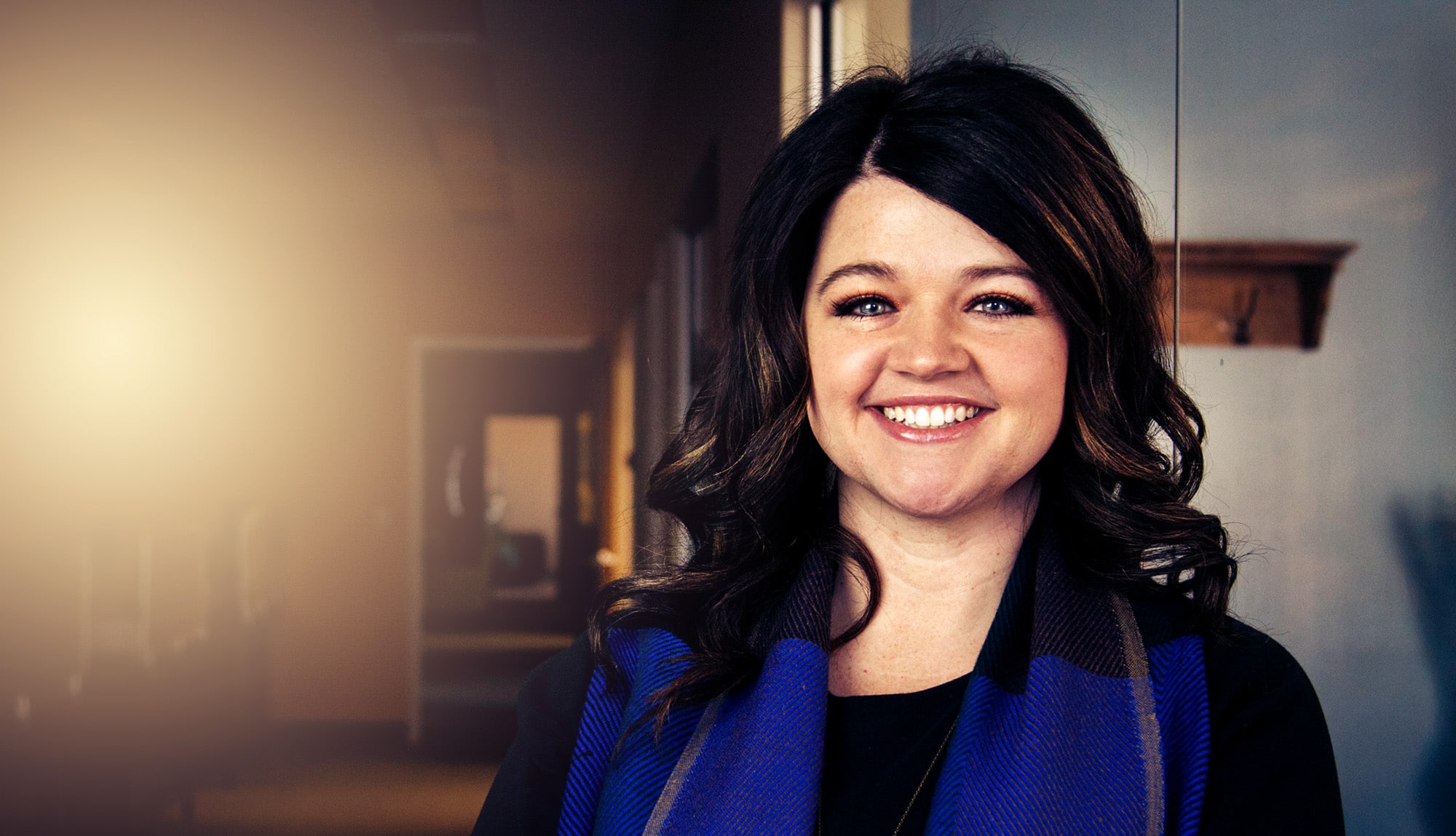 At Sanctuary, we love celebrating our people and what makes them unique. We thought it'd be a really fun idea to do a monthly team member spotlight to highlight interesting things going on in our team's professional and personal lives. First up is Cortney Ayers, one of our two Directors of Strategy.
Cortney's role really allows her to understand a business and its goals for growth and success—and how to get there with digital marketing. You'll see that uncovering possibilities and seeing her vision come to life are two things she really loves—in all aspects of life.
New client definitions uncover all the possibilities.
Cortney is currently in the process of working on a definition for a new client. A new client definition is a collection of research studies that are completed across disciplines at Sanctuary—looking into a new client's business, industry, competitors, etc.—to identify opportunities. As a strategist, Cortney's role in the definition phase of a project is to dive through everything the team has put together and make it all connect into a marketing plan that will meet the client's goals while staying within their budget.
"I love that we do this because then our clients can see how much potential or challenge is ahead of them—and know exactly what we are recommending as first steps," says Cortney. "It helps us get on the same page and then of course scale back or accelerate more aggressively based on how everything shakes out. It also allows our team to hit the ground running with the plan once our client is ready. We can return results faster, and it's great to be able to show ROI quickly."
Compassionate & Caring Cortney
Cortney joined the board of Compassion Delivered at the beginning of 2020. It's a local non-profit that prepares and delivers healthy, nutritious meals to people in our community who have life-threatening or terminal illnesses—for free! Most of Cortney's time on the board has been during the COVID-19 pandemic, so they've been having virtual board meetings with a focus on helping guide safety concerns, filling in gaps for meal recipients and making sure their basic needs were being met by providing toilet paper, paper towels and soap during the major shortages early-on.
They've spent a lot of time in the past couple of months figuring out how to be able to still hold their largest fundraiser of the year in a way that would be safe and allow people to socially distance themselves. Some of the creative team members on the committee came up with a drive-thru idea, and now it's happening on Friday, October 16! The team has put together packages that people could purchase ahead of time, and then they drive through to pick it up and celebrate the accomplishments of the organization, the volunteers and of course, the meal recipients.
Her kitchen is under construction—and soon to be fabulous!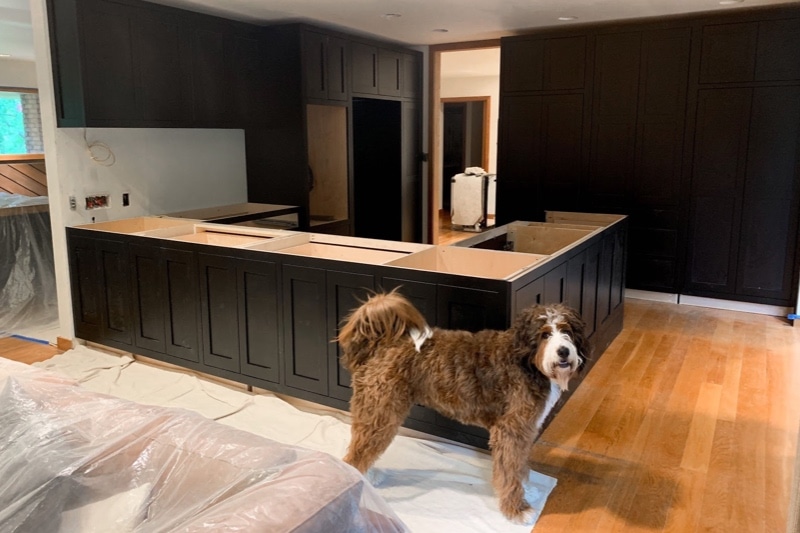 On the personal, at-home side of Cortney, she and her husband Patrick have been going through a kitchen remodel, which they're hoping will be wrapped up very soon! As you can imagine with her strategist personality, Cortney has spent a lot of time immersing herself into a plan and vision for the kitchen—down to every little detail. She and Patrick took on the demo themselves with help from family, and then got the heck out of dodge and went on vacation while the plumbing and electrical work got started. It's been a struggle without a kitchen for sure, but they're so excited to enjoy the final results.
"We were planning to start this project in the spring but had to delay it by a few months due to COVID-19. It's given me even more time to select every detail and find exactly what I hoped for—and man do I love it when a plan comes together. Our cabinet maker did a knock-out job bringing my vision to live. It's been a fun, exhausting and rewarding project—using my creativity and planning skills outside the office."
Want Cortney to be your digital marketing strategist?
In addition to Cortney, we have a whole team of smart, passionate people who love getting results for our clients. If you think a partnership with Cortney and the Sanctuary team is the right fit for your company, contact us today to learn more or set up a time to talk!