Sanctuary Marketing Group has donated a new logo to support the MNK Project. The MNK Project is a new division of The Kaderly Foundation. This new division will honor the memory of a brave young Manchester girl, Megan Nicole Kasmar with a memorial scholarship for Manchester High School graduates.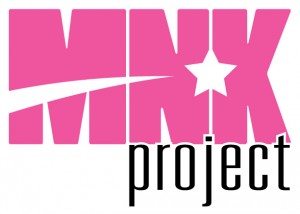 Megan's Story
Megan was a brave, loving daughter, sister, and student of Manchester High School. She loved life and lived it to the full. Megan was a cheerleader and a member of the homecoming court. At 11 months of age, Megan had developed Rhabdo Myo Sacrcoma (lung cancer). After years of many treatments, in and out of the hospital, and lots of prayer, Megan overcame the cancer, and she was cancer-free for 10 years. But the cancer and the treatments had left scars in her lungs that later became the problem that took her life. At the age of 15, Megan got a cold that developed into pulmonary fibrosis. To survive, Megan would need a double lung transplant. That transplant never came, and Megan went home to be with the Lord on March 17, 2011, her 16th birthday.
What Megan Taught Us
Megan fought her battle bravely. She was a girl of courage and faith. She taught us to trust God and to fight hard. Megan taught us to live the Golden Rule. Just as she wished for an organ donor, Megan was an organ donor herself. Although her time may have faded, her spirit is very much alive.
The Kaderly Foundation
The Kaderly Foundation honors the memory of former Manchester Football Coach Rick Kaderly with 2 scholarships. The Kaderly Foundation also donates items to the youth programs of the area to help enhance the participant's experience. They are proud to announce the formation of the new division which houses another scholarship.