Why A custom website can be your best business investment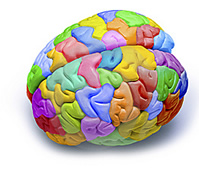 As a business owner, you might think that having a custom website design will be totally unaffordable and a waste of your time. Think again. With Sanctuary Marketing Group, you'll be able to afford a custom website that returns on your investment. Not only that, but our website development services will ensure that you see a rise in your business that you never thought possible. Before you go and choose a template-based website on your own, listen to the following reasons why a custom website design will be worth much, much more than you pay for it.
A website designed just for your business will look exactly how you want it to look, and it will set you apart from your competitors. Let's face it: today is a visual age. People remember and trust websites that have a high quality presentation. Boring, template-based websites just don't convey that sense of being established – that sense that you take your business and services seriously.

Plus, a website will be all the more effective when it suits the needs and goals of your business. Think about some of the most successful web-based businesses that you know of, and you'll see that their sites are designed to accomplish specific goals. You can only achieve your goals by planning and designing a custom website that fits your exact needs.

A customized website by Sanctuary Marketing Group will also help ensure that your website is based on the most creative concepts and that it is built for maximum efficiency. Instead of having a cookie-cutter shopping experience for your customers on your website, you'll be able to use ideas similar to the ones that you use in your brick-and-mortar store.
For instance, are your employees excellent at laying out options before customers to help them make the best choices? We can help you build a website where customers can easily compare their options to make the optimum choice for their needs. No matter what your in-store selling experience is like, the creativity that you can have through a website built by Sanctuary leaves you with no limits on what you can do with your online store. You can replicate almost any part of your buying and selling experience online for the maximum benefit to your customers.
A custom website by Sanctuary Marketing Group will help your business grow like nothing else can. Because you can actually be a part of the entire process of designing, building, and maintaining your website from the ground up and you'll get what you need to suceed. You can trust us to design and manage the project efficiently and get the job done right because we've been doing it since the early days of the internet.

So, if you're ready to build a custom business website that is as unique and creative as your business, it's time to contact Sanctuary Marketing Group to discuss your options today.