Search Engine Optimization or "SEO" is the process of improving the visibility of a website or a web page in search engines via the "natural" or "organic" search results.
Sanctuary Marketing Group specializes in Search Engine Optimization services that will improve the organic traffic to your website. We do this by employing many specific tactics on your website and off site. Based on our experience there are 4 core aspects of SEO that we focus on. Keyword research, content creation and optimization, website code optimization and link building (the practice of getting high quality sites to link to your site).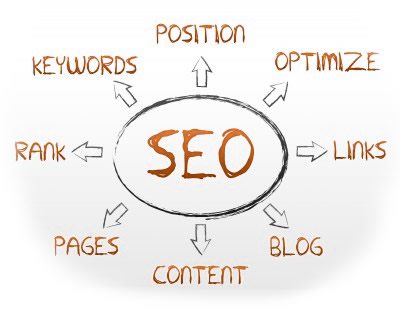 Our work definitely doesn't stop there though. SEO has many aspects that all combine to "optimize" your website pages so they show up for targeted and highly relevant search results that contribute to the bottom line of your business.
SEO is an organic process. We focus on organic marketing methods that are an investment for your business and not another advertising expense that will remove your visibility when you stop paying. Effective SEO does take time and requires an ongoing investment, but that investment will return dividends long after you've paid for it. Proper SEO is driven by strategy, a commitment to positioning your business as a high quality and reputable resource online and a belief that doing the RIGHT things will ultimately help you beat out your competition online and rise to the top of the search results.
To learn more about how Sanctuary Marketing Group can help your website rank better online please contact us for a free consultation.
To learn more about the basics of SEO, how it works and ultimately how it can help your business please follow the links below.
What is SEO?
How SEO Works
Why SEO is important for small businesses
How to begin an SEO Campaign
How to create content that will perform well for SEO