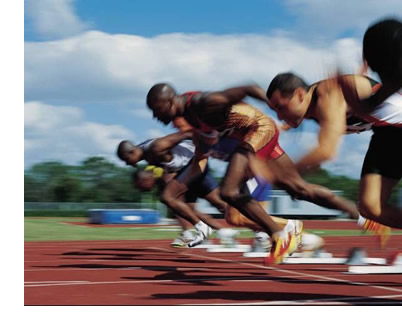 In every phenomenon the beginning remains always the most notable moment. -Thomas Carlyle
Beginning an SEO campaign doesn't involve keyword research, asking for links or creating content. It involves learning where you've been and documenting your successes to date. This is what all future work will be measured against so make sure you know this information and have it documented for future reference before you begin.
Document your current keyword rankings
SEO is about ranking in the search engines. What that means is that we want to appear in front of our potential customers when they type in a particular keyword or phrase. So it should be obvious that when we're starting a new SEO campaign that we should try to determine if and where we are currently ranking for priority keywords and phrases. That way we've established a point that we can measure from and ultimately measure our successes.
At this point in the game we probably haven't performed extensive keyword research yet. If you can do it, great! But normally you'll look in the most obvious places for keywords and phrases that fit your business. If you are a lawyer in Cleveland Ohio, you'll obviously want to search obvious terms like "Lawyer Cleveland Ohio" and "Cleveland Attorney", etc. You probably won't have 1000 terms but you should have enough to get started and establish a starting point that you can build upon. The last thing you want to do is start a campaign and have no way to look back and prove your successes.
Documenting your rankings is pretty easy – just perform a search on multiple search engines for all your obvious search phrases. You can also use tools like the Search Engine Ranking Checker within the SEOBook.com Firefox toolbar to quickly search and document your existing rankings quickly.
Document your current traffic and other relevant stats
Normally the basic goal of an SEO campaign is simple – increase traffic. This is the obvious goal because it leads to the fulfillment of all your other goals such as increased interaction, more subscribers and of course, more sales. Similarly to documenting your keywords to measure success over time, you should also document other stats that will help you measure successes. The first and most obvious is your current traffic which is easy to establish by looking at your site stats or Google analytics under "Visits". Knowing this number should be a top priority.
Below is a screenshot of the Google Analyics interface that shows some of the top metrics that you should be concerned about. We can see visits at a glance but we can also see a lot more valuable information that we should use ongoing to measure success.

Pageviews: Pageviews records how many actual pages were viewed on your website. This is important because it measures engagement with your visitors. If you have 100 people visit your site and 101 page views, this means that visitors are coming to the site and immediately leaving. You're not engaging them or giving them what they want. If you have 100 visitors and 10,000 page views, then you're doing something right!
Pages/Visit: Similar to pageviews, Pages per visit quickly tells you how many pages visitors look at when they visit your site. Obviously the more the better.
Bounce Rate: This is a key term because it needs to be compared against visits. Your bounce rate essentially measures how many visitors come to the site and then immediately leave. You should analyze this percentage and compare it against your traffic to determine if you are actually engaging your audience. If you have increased traffic over time but your bounce rate dramatically increases, you're not actually acheiving the level of success that you need as this shows that people are making it to the site but immediately leaving.
Ideally you want to reduce your bounce rate while increasing traffic. This will ultimately show that you are driving new traffic to the site and successfully engaging them. One of your top goals should be to increase traffic but a key measurement is the reduction of the bounce rate over time.
It should be noted that your bounce rate can be deceiving at times. For example, if you have a popular blog you might have visitors that seek you out by performing searches and arriving at a blog post that fulfills their need. They'll read the information and possibly even bookmark the site, share the information, click on advertising or note your contact information. But this is recorded as a bounce because they entered the site, looked at one page and then left. So consider this if you are continually creating blog content or have a popular blog. You may be engaging visitors because you're giving them the information they want and they may come back multiple times a month. But they only look at one page each time they visit. I actually do this a lot when I am reading and looking for information and I'm sure that I'm contributing to an increased bounce rate for the sites that I visit.
For this reason you should also consider the time spent on the site which is also a stat that's available. Consider that you might have a high bounce rate but the time that people spend on the site is high. This will likely show that people are finding what they want. So you're goal at this point is to just improve ways to drive people deeper into your site.
We'll talk more about other things that you should do BEFORE you begin an SEO campaign in future posts.