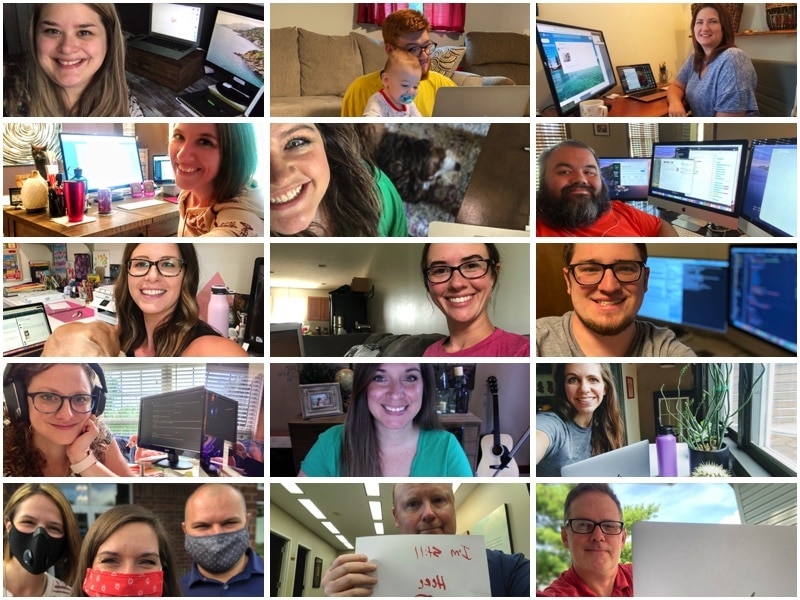 At Sanctuary, we live and work based on a set of values we all share. At the core of what we do, we're providing leadership and value to businesses that need to see results and growth. But to provide value for our clients, we must abide by our own set of values. We thought it would be nice to give you more insight into those values and what they really mean for our team and for you, our clients, so we'll be posting a regular "Sanctuary Value Spotlight."
Providing a Sanctuary to Our Team and Our Clients
First up is "We Are Sanctuary." A sanctuary of any kind is defined as a place of refuge or safety. A sheltered, protected place removed from the harsh realities of the world. A creative escape. A place where you can feel safe and work without anxiety, worry or fear of failure. A person you trust. A place to call home.
Sanctuary was founded on the idea that a digital marketing company could become a creative space for passionate, marketing-minded people and a sanctuary for clients looking to grow their businesses. Sanctuary owners Chris and Kelly dreamed of a workspace where everyone enjoyed working together, and with clients who shared a similar mindset, vision and passion for getting results. That's exactly what they've created for our team and the hundreds of businesses we've helped over the years.
At Sanctuary, we strive to do work, and work with people, we enjoy. We only take on work where we can truly make an impact. We celebrate our strengths and successes, and embrace our weaknesses and failures, together. We value health and family and believe that it will ultimately benefit our team and our company. We passionately embrace our values to ensure that we ARE SANCTUARY for our clients, our team and us as individuals.
We'll Nurture Your Business and Help it Grow
We're your partners in marketing and leaders in growth. We don't just implement tactics and hope that work, we operate based on results in numbers. That means that we're your partner in conveying your message and figuring out the best way to get it out there. You can turn to us to think creatively and explore what works based on real results.
Click here to see our full list of values and what they mean to us.
Need a Sanctuary Where You Can Grow Your Business?
We're that sanctuary. We're ready to partner with you to see how we can move the mark for your business. Contact us today to take the next steps!