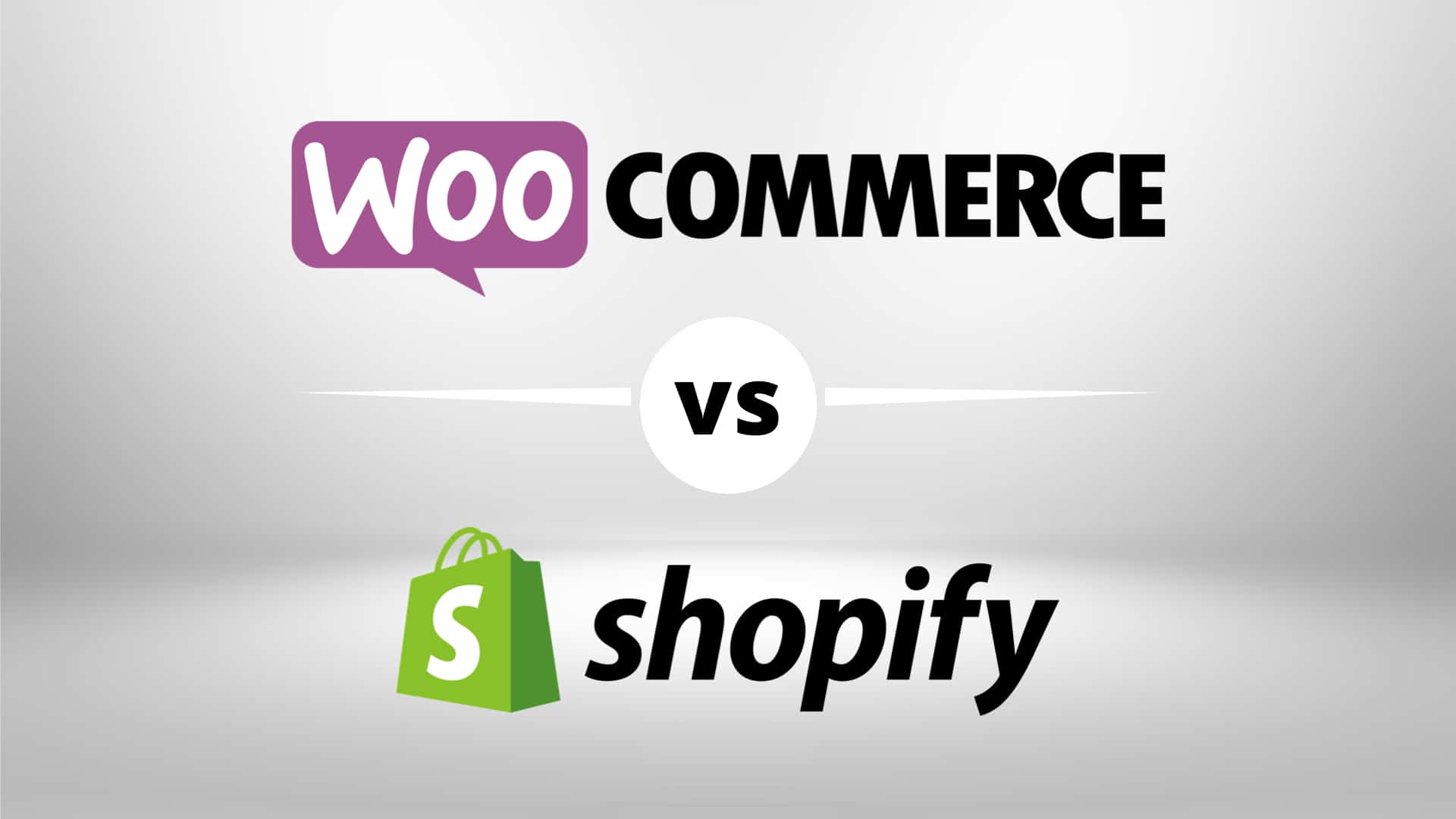 In many ways, starting an e-commerce store has never been easier. You don't need to build any software from scratch or create a custom system that is tailored to your business. Instead, you can use one of the many plug-and-play options that are available on the market today. This allows your business to get up and running with minimal investment of time or money, and you'll have access to a robust feature set that allows you to accomplish just about anything you may wish to do on your site.
In this article, we are going to introduce the two big players in the e-commerce platform space: WooCommerce and Shopify. Each of these options has incredible potential for your business, but one will probably be better than the other depending on your needs. By laying out the details of both below, we hope to make your choice easy so you can get to work with the confidence of knowing that you've chosen the right platform for your e-commerce website.
Some Introductions to Popular E-Commerce Platforms
Before we get deeper into the details as the article moves along, let's start with high-level introductions for these two popular e-commerce platforms.
WooCommerce. For business owners who are building—or have already built—a site on WordPress, WooCommerce is going to be the default option for creating a store. WooCommerce is a WordPress plugin that has been used by countless sites over the years. Since it was purpose-built for WordPress, you can expect your store to integrate seamlessly with your site. After a period of setting everything up and working through any issues that arise, you can be left with a beautiful shopping experience that properly displays your products to your site visitors. 
Shopify. By way of contrast, Shopify is a standalone e-commerce solution that doesn't need to be installed to WordPress or any other CMS. You can run your store directly on Shopify hosting, meaning the whole setup process is a breeze. The barrier to entry is extremely low here and many business owners favor it for that reason alone. With such a huge footprint in the market and a history that dates back more than 15 years, Shopify is an impressive product that will put you in a good position to do business with your customers seamlessly.
It's important to make clear that both of these options can create an excellent e-commerce store. Choosing between the two is not a matter of finding which is "better", because "better" depends entirely on context. Both are reliable, trustworthy, versatile, and powerful. In other words, there is a reason they are at the top of the game in this space.
The Big Debate
When you boil it down, the choice between WooCommerce and Shopify comes down to one single question: How much control do you want to have over your e-commerce site? That's really at the core of everything you'll want to consider as you get started. Sure, there are some other points that deserve your attention as well, and we'll cover some of those later in the article, but it's really the matter of control that should be your starting point.
Simply put, WooCommerce is going to give you more complete control over your e-commerce operation. Since you use a WordPress plugin to add this platform to your new or existing WordPress site, you'll take control over the whole thing and have nearly endless customization options at your disposal. Basically, using the WooCommerce plugin is just like using WordPress itself; You'll be given a framework and you can then build whatever you want on top of that frame.
WooCommerce is the Clear Winner… Right?
So, WooCommerce offers more complete control, so it's the easy winner… right? Not so fast. All that control comes at a cost, so you need to think about what it's worth to you to have ultimate control over every last bit of your e-commerce setup. The "cost" we are speaking of with WooCommerce is not in terms of the price of the product but rather the time it will take to get it set up just right. As when building your WordPress site, building up your WooCommerce installation to work perfectly for your needs is a big job, and one that will never really be finished. If you don't have the technical know-how to get it all ready to go, it might be necessary to hire a contractor to manage some of the more complex issues that may pop up.
That's where Shopify enters the picture. Shopify is the solution that handles all of the technical matters behind closed doors. You aren't going to have to fuss with complicated settings, get the plugin to work properly with other elements of your site, etc. In other words, what you give up in terms of control you gain in simplicity and time savings. If your primary focus is to present great products to your customers and you are willing to sacrifice a bit of control to make things as easy as possible, Shopify is worth a very close look.
Many Other Details to Consider
After the discussion above, you may already have a good idea of which way you are going to lean for this choice—the ultimate control of WooCommerce or the simplicity and convenience of Shopify. However, before you go ahead and get started with this project, it's worth weighing the many other points we have highlighted in this section. If you are still on the fence between these two e-commerce platforms, it might be one or two of the points below that settles the debate.
Do you have hosting? If you are already hosting your WordPress website with a specific host, the advantage of getting hosting as part of your Shopify package won't deliver any benefit to you. Of course, on the flip side, if you are just getting started and don't yet have a site or a host, getting it all in one package with Shopify would be a nice bonus and perhaps a good value compared to what you'd find elsewhere.
Time to market. For those who are primarily concerned with getting up and running as quickly as possible, it's going to be hard to beat Shopify. As we discussed above, this is the simpler of the two methods, and you could have your store running the same day you get started in some cases. WooCommerce is not necessarily a complicated or complex product (unless you want to do a lot of advanced customization), but it will typically take more time to get going than it will with Shopify.
Cost. You always need to take cost into consideration when picking the right software and other tools to use for your site. At first blush, it would seem like WooCommerce is the runaway winner here. It's free to download and install the WooCommerce plugin on your WordPress site. That's an appealing way to start, but it's worth looking a little closer to see the big picture. With Shopify, you'll pay a monthly fee starting at $29 for the basic plan, but remember that includes your hosting. So, if you compare the two, remember to include your hosting expense in that comparison. Also, you'll pay a per-transaction price when using Shopify Payments to process transactions, but those charges will be roughly in line with whatever payment processor you choose to use on WooCommerce.
Design options. Both of these platforms provide excellent choices for an appealing store design. While it's true that there are many more themes to pick from on WooCommerce—due to its open-source nature—there are still plenty of beautiful options provided by Shopify. What's more, there aren't any bad ones to sort through when browsing the Shopify themes. If you are experienced with any aspects of WordPress, you already know that there are plenty of great themes and plugins on the market, but there are plenty of bad ones, as well. Shopify gives you the ability to cut through the noise and save time looking for a winner. On the flip side, you will pay for that convenience, as Shopify themes can be quite expensive.
Support. There isn't much of a gap between the two platforms in terms of support. First of all, you can get help directly from either platform in the form of a knowledge base and plenty of guides and tips. However, as a free plugin, you aren't going to be able to reach out directly to WooCommerce for help as you could with Shopify. So, if that is important to you, Shopify gets the edge here. With that said, you might be able to find a web hosting company where you can host your WooCommerce store and have access to support from the website development team or hosting provider. This is a bit of a workaround that could leave you with the help you need for any tricky issues.
Security. It's important to consider security any time you are taking orders and accepting payments over the web. This is again a case where you get more convenience from Shopify and you pay for that convenience in terms of the monthly cost of hosting your store. With Shopify, you really won't have to think about security—all the key bits will be in place for you from the start. On the other hand, WooCommerce leaves security up to you, so you'll need to lean on security plugins for WordPress to tighten up your site and protect against unwanted problems.
It's Possible to Make a Platform Change
If you are reading this as someone who already has a WooCommerce or Shopify store and you are wondering about switching to the other, it's possible to make that happen. Of course, if you are new and don't have a store established, it would be better to avoid needing to switch down the road by picking the most logical solution for your business right from the start.
However, for those who do need to make a switch, there are software solutions to make it happen—and, hopefully, make it happen without much pain along the way. If you are going into Shopify from WooCommerce, you can use an app created by Shopify to capture the necessary data to populate your new store. Going in reverse, there are also WordPress plugins available to grab Shopify data and pull it into your WooCommerce installation. It's likely that you will face some minor hurdles and hassles in the migration process either way, but it is possible to make the switch if your current platform just isn't getting the job done.
It sounds a bit cliché to say that you "can't go wrong" with either of these options, but that's true for the most part. You might lack a bit of flexibility with Shopify, and you might have to do a little more work to install and manage WooCommerce, but these are both outstanding platforms on which to build a thriving e-commerce business. Good luck with whatever you choose!