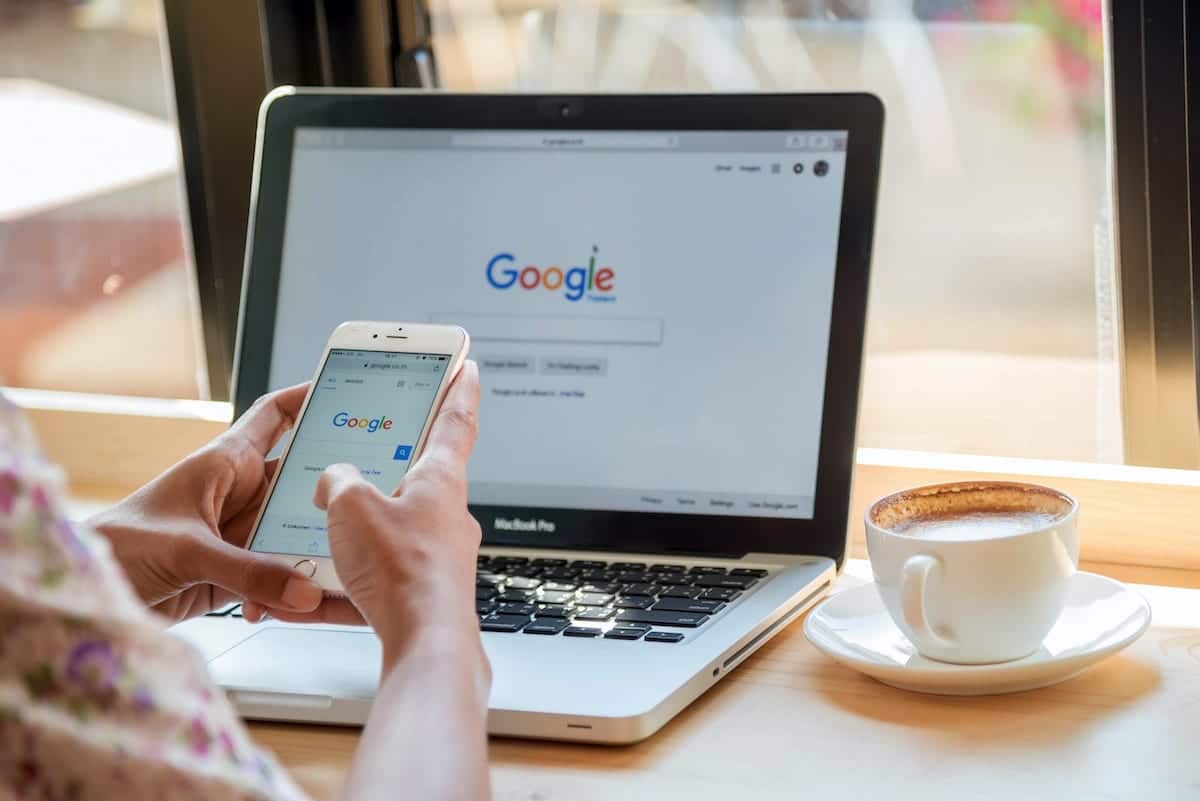 Have you noticed anything different in your Google Search results lately? Google added tiny favicon icons to its organic search results in January. It was part of their plan to clarify where information is coming from for each of the search results. The new look is intended to be helpful to searchers so they can easily scan the page of results and decide which source to get their information from.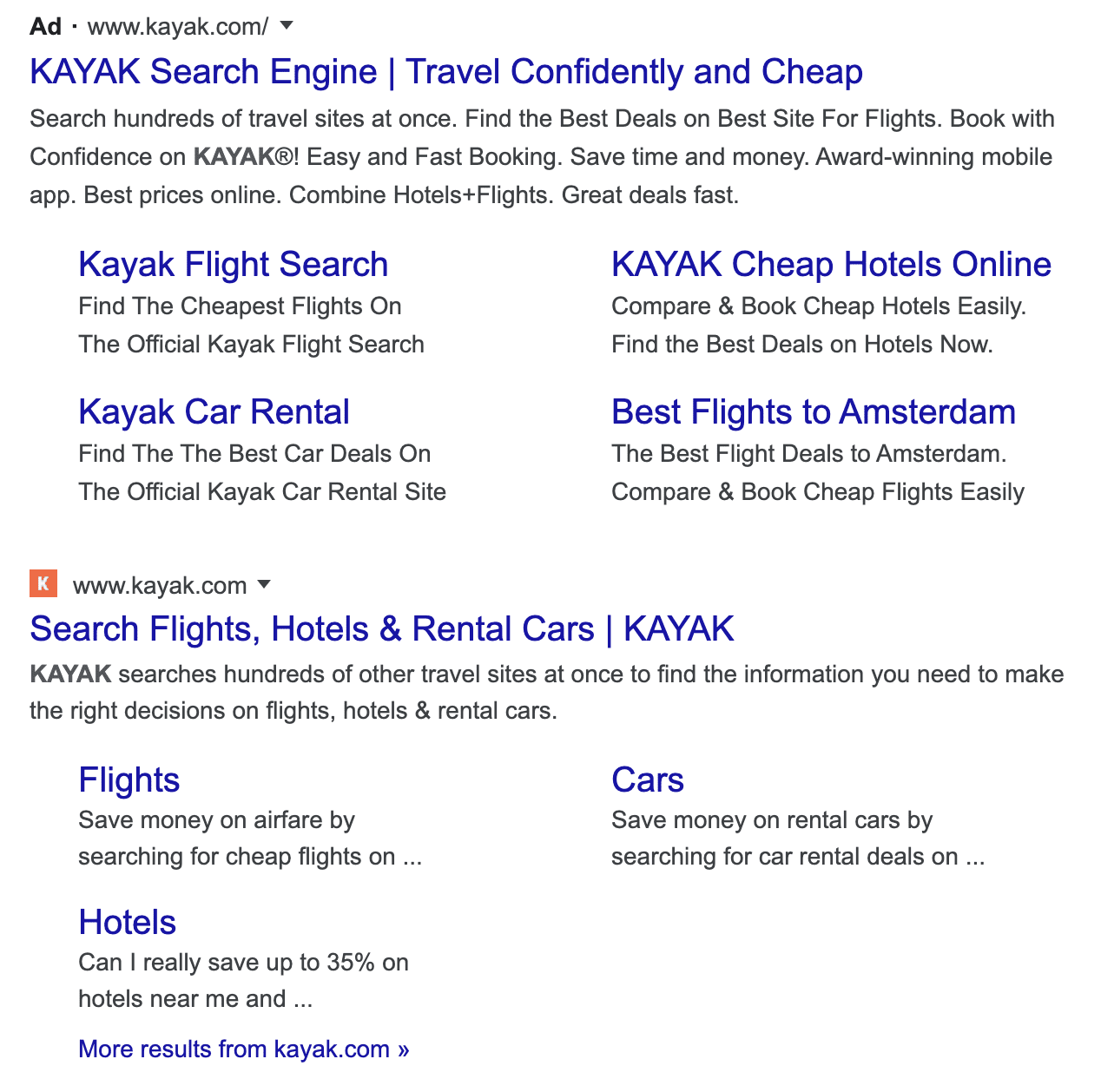 Source: https://techcrunch.com/2020/01/23/squint-and-youll-click-it/
Why are some people not seeing the new update?
"We updated the look of Search on desktop to mirror what's been on mobile for months. We've heard your feedback about the update. We always want to make Search better, so we're going to experiment with new placements for favicons," writes Danny Sullivan, Google's search liaison, in a statement posted to Twitter. "Our experimenting will begin today. Over the coming weeks, while we test, some might not see favicons while some might see them in different placements as we look to bring a modern look to desktop."
The favicons have been visible in search results on mobile browsers since last year but Google just recently rolled out the update to desktop.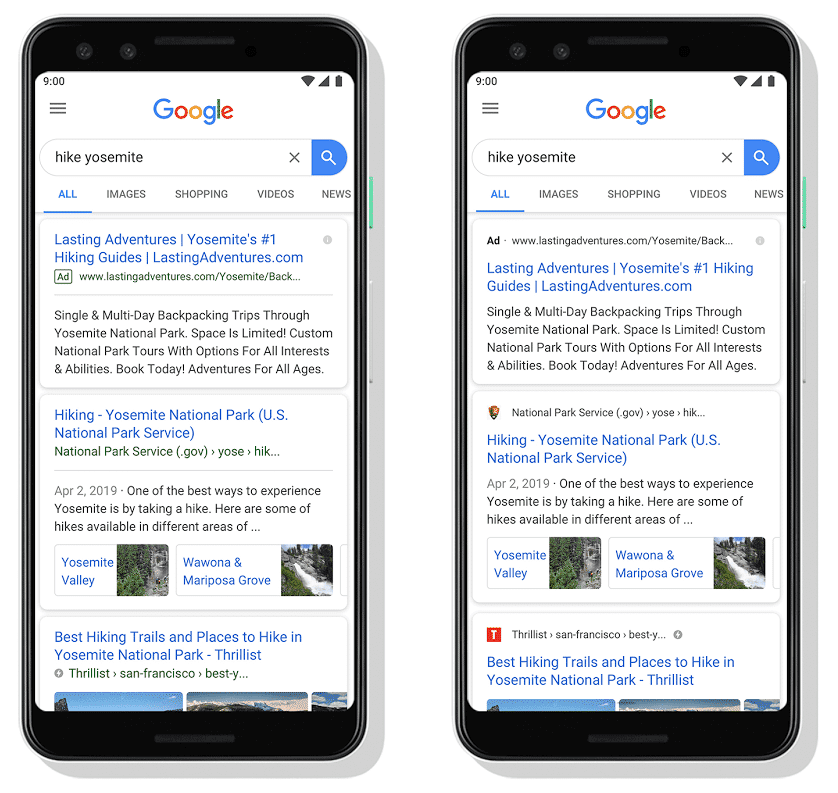 Source: https://www.blog.google/products/search/new-design-google-search/
Google insists that paid ads will still be identified. There is a small bold "Ad" label before the text. However, some critics do think that the icons make it harder to identify which results are ads versus organic results (dark pattern). Others think that it clutters the results or that it was even a ploy for Google to regain some fourth quarter losses.
Here is a look back at the how things have changed: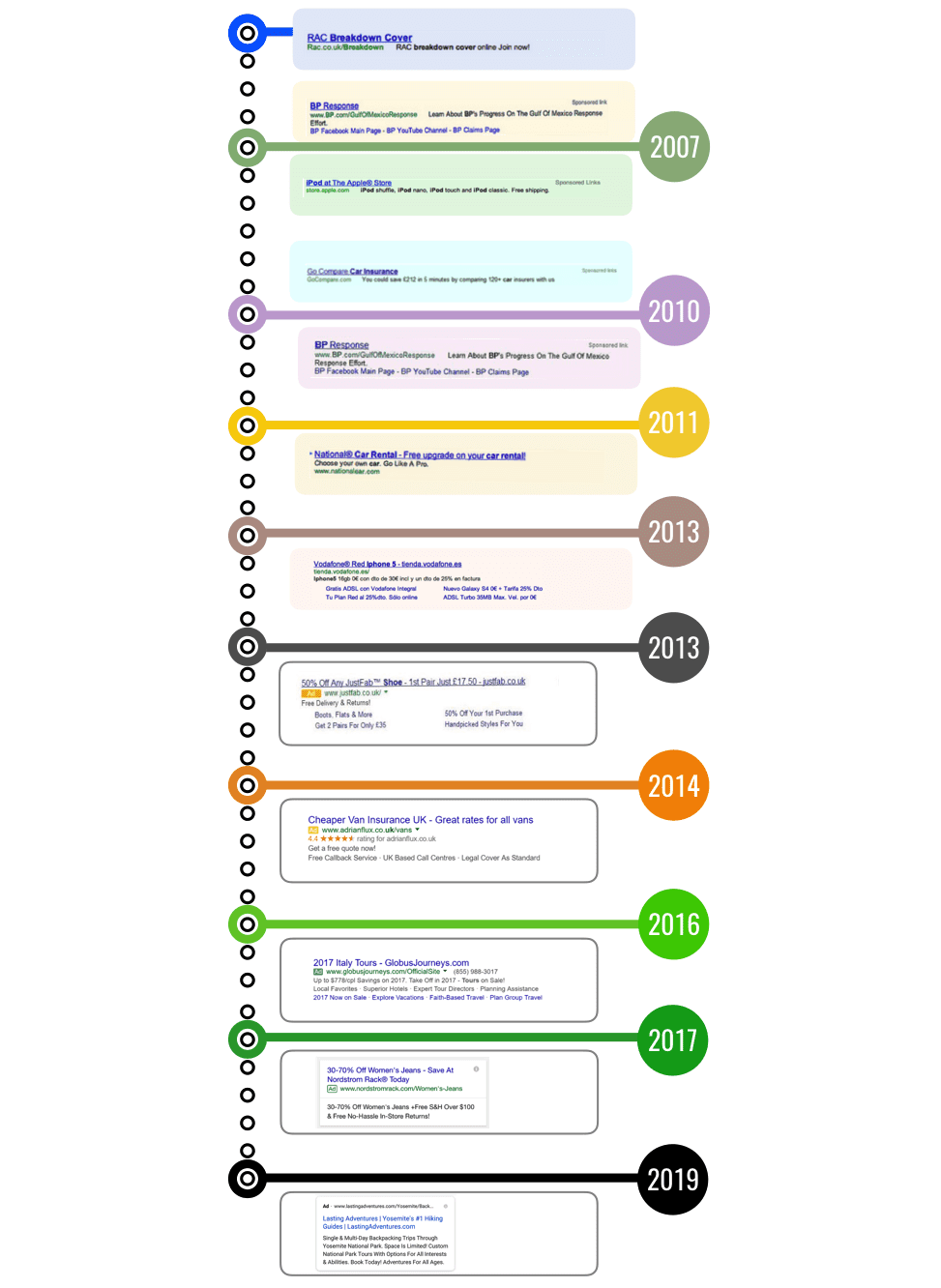 Source: https://searchengineland.com/search-ad-labeling-history-google-bing-254332
As marketers, it's our job to make sure our clients' websites results are displaying properly and following all the algorithm rules for Google. They are still the most popular search engine in the world by a large margin (81.5% of the market). Here are directions for you to review to make sure your favicon is displaying properly on Google.
How to implement a favicon for your website that will show up in search results
Here is how to make your site eligible for a favicon in search results:
Create a favicon that follows the guidelines below.
Add a <link> tag to the header of your home page with the following syntax:<link rel="shortcut icon" href="/path/to/favicon.ico">
rel
Can be any of the following strings:

"shortcut icon"
"icon"
"apple-touch-icon"
"apple-touch-icon-precomposed"

"href" the URL of the favicon. Can be a relative path (/smile.ico) or absolute path (https://example.com/smile.ico), but must be in the same domain as the home page.
Google will look for and update your favicon whenever it crawls your home page. If you make changes to your favicon and want to inform Google about the changes, you can request indexing of your site's homepage. Updates can take a few days or longer to appear in search results.
For more guidelines, head to Google support!
Make sure your website is Google-ready!
Need help figuring it all out? Contact Sanctuary! We love helping businesses optimize their websites.