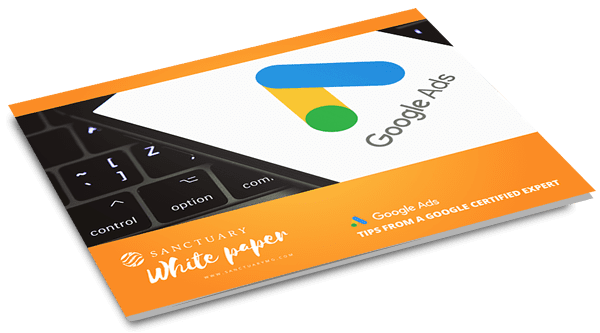 Access the Free White Paper
The Ultimate Guide to Setting Up, Running and Monitoring Google Ads
When's the last time you've done a quick search for your business, only to find that you show up at the bottom of the results page? Whether this is the case for your business, or you just want to explore more opportunities to get increased traffic to your website, running paid ads with Google is one of the best solutions you can implement.
Our Google Certified Paid Ads Strategist has spent years of trial and error to come up with tips and best practices to run successful campaigns with high conversion rates and low costs per click. We've distilled that down into this guide in hopes that you can better set up, run and monitor your Google Ads campaigns without spending years alongside a Google certified expert.
What's included in the guide?
✔  Overview of Google Ad Types
✔  5 Common Google Ad Mistakes to Avoid
✔  Top 10 Google Ad Expert Tips to Position You for Success
✔  A Look Inside Local Services by Google
✔  Checklist for Setting Up, Running and Monitoring Campaigns