Spectrum Orthopaedics is the area's leader in advanced orthopaedic care. The practice offers a nationally-renowned surgical center, MRI, X-Rays, physical therapy and an after-hours orthopaedic urgent care center all in one convenient location. Their focus on advanced, cutting-edge technology was not reflected in the appearance or content of their website, and they were ready for a fresh change to reflect their identity.
SERVICES: Website strategy, website design, website content creation, website development
3+ years of partnership and counting!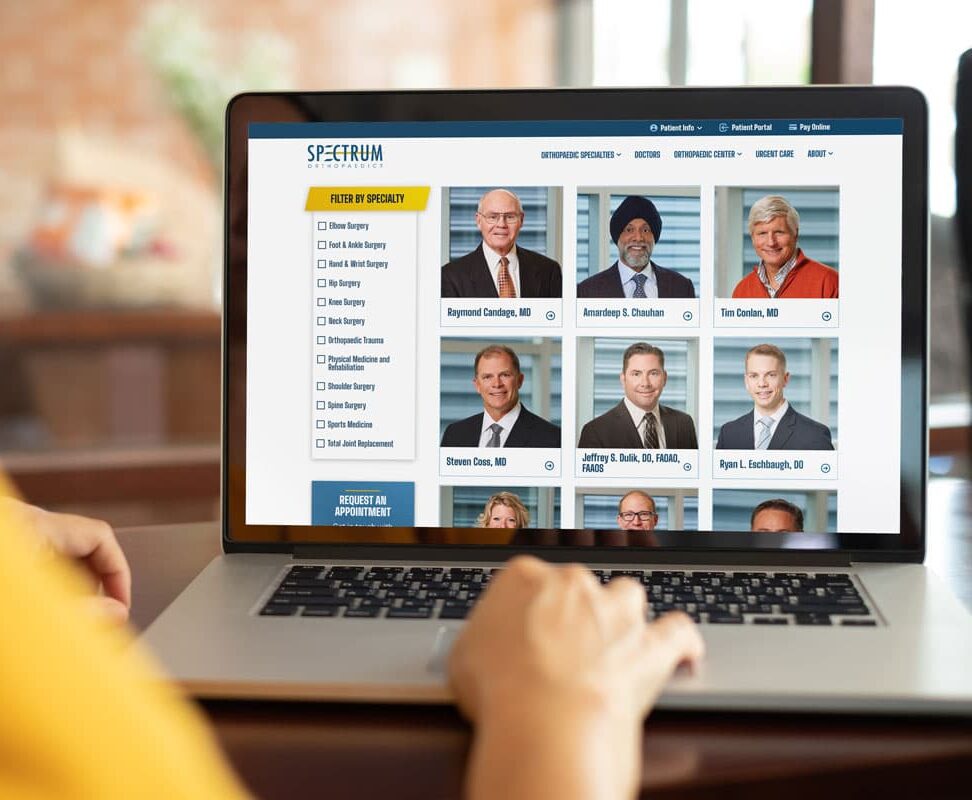 A Clean, Modern Website to Reflect an Advanced Orthopaedic Practice
When asked to describe their brand identity, Spectrum Orthopaedics was confident in their description of a technologically-advanced, cutting-edge and forward-thinking orthopaedic practice that offered the best service in the area. However, their website wasn't hitting the mark for them in terms of telling their prospects and customers how capable they really are. They came to us for a complete website redesign and overhaul of their website content. 
For the website design, we provided various design concepts to the client for consideration so that we could be sure we were providing the aesthetics they were looking for. We delivered the clean and modern design that they wanted by incorporating the following:
Bolder colors (we took their original pale yellow/gold and blue colors and amplified them to freshen up the look of the site)

Crisp images (a mix of anatomical diagrams/images and lifestyle images)

Simplified fonts

Visually appealing backgrounds and textures

Squared-off corners that used to be rounded (for a more modern touch)
Content creation for the new website involved the audit of all existing content to determine what should stay and what should be cut or revised based on site audit data. All content updates and new content creation centered around the same message that Spectrum Orthopaedics wanted to convey through design—that they are the leader in orthopaedics in the area because of their advanced techniques.
Tactics that we employed
Website planning and strategy creation

Website design and development of a clean, mobile-responsive website with an emphasis on user-experience and easy-to-manage capabilities 

Keyword research and site-wide SEO strategy

Website content editing and new content creation

Extensive pre-launch website testing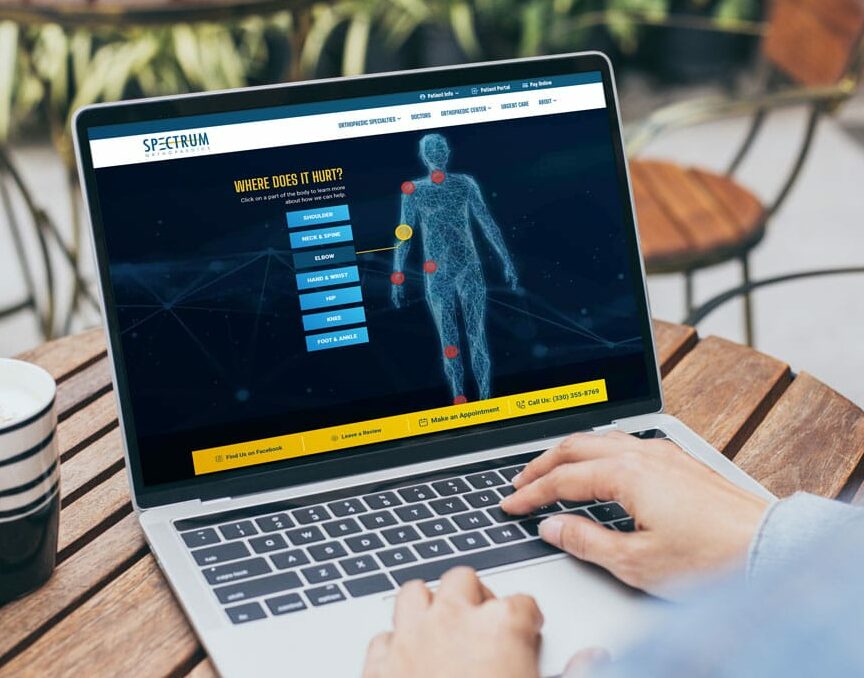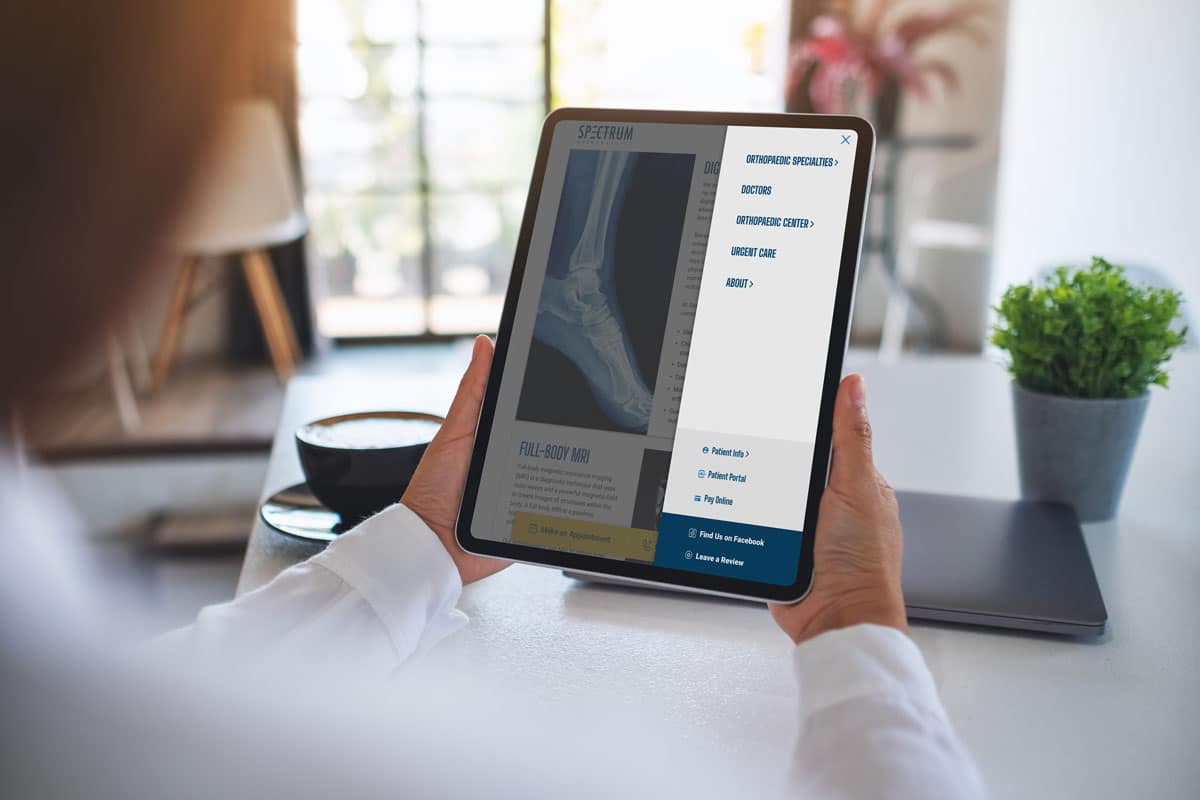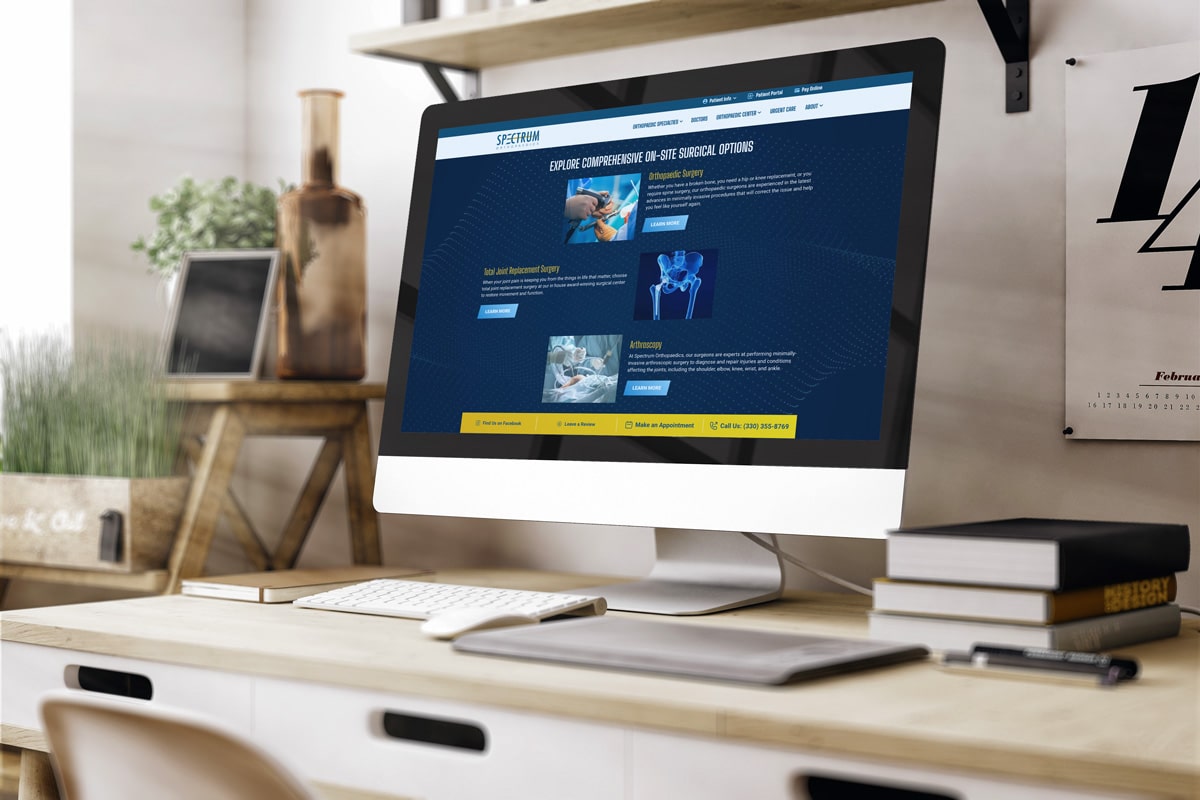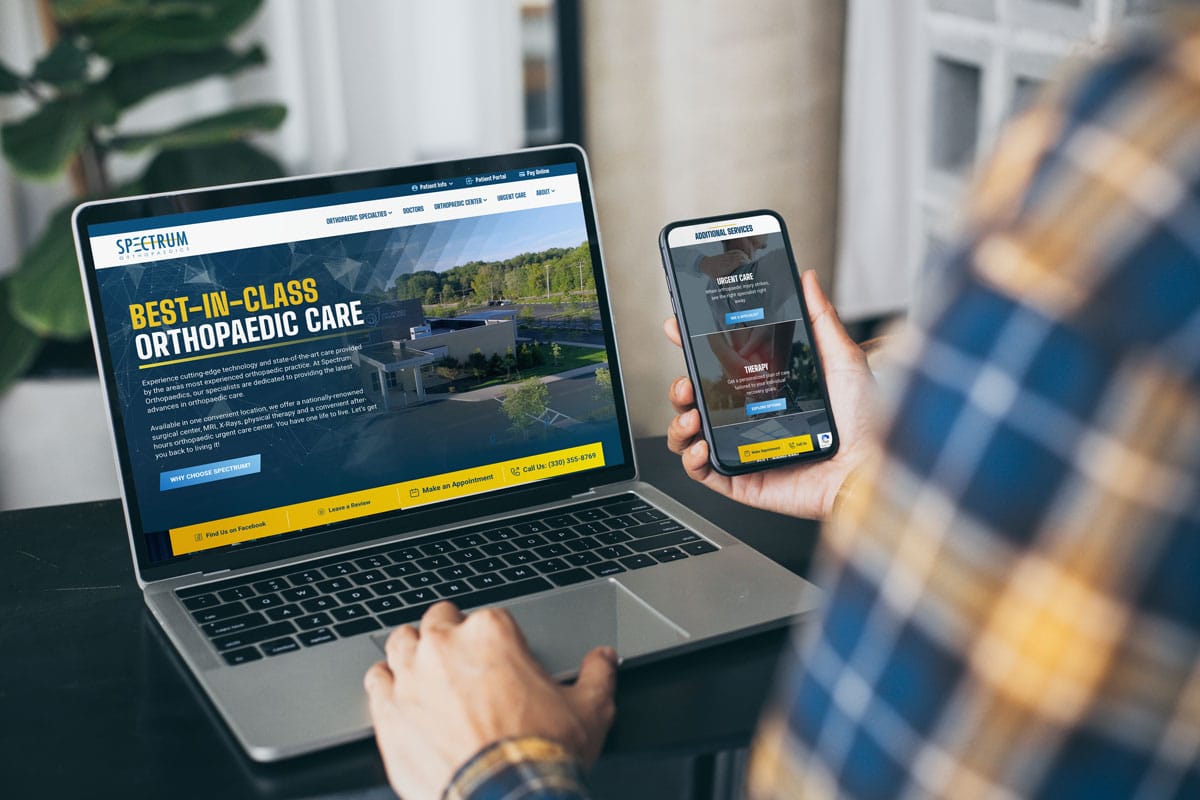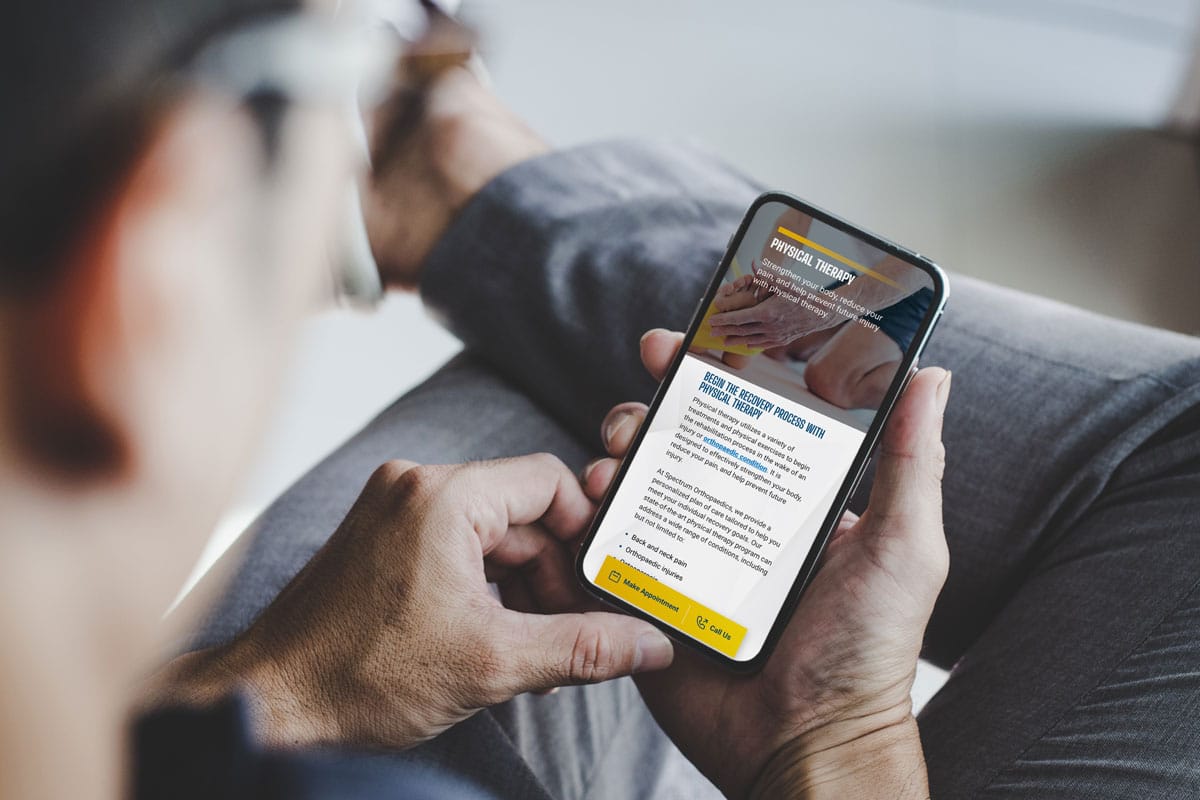 With this strategic approach and true partnership, we:
Increased conversion rate by
%
and increased online appointment requests by
%
in the first two months post launch.