Seal Master is a leading manufacturer of fabric-reinforced inflatable seals and custom rubber products used in some of the world's most innovative technologies and products. Because they custom-make their seals and are not an e-commerce website, their main goal is always to get RFQs on inflatable seals.
SERVICES: Pay-Per-Click (PPC) Advertising: Search Ads, Remarketing Ads
4+ years
years of trusted partnership (and counting)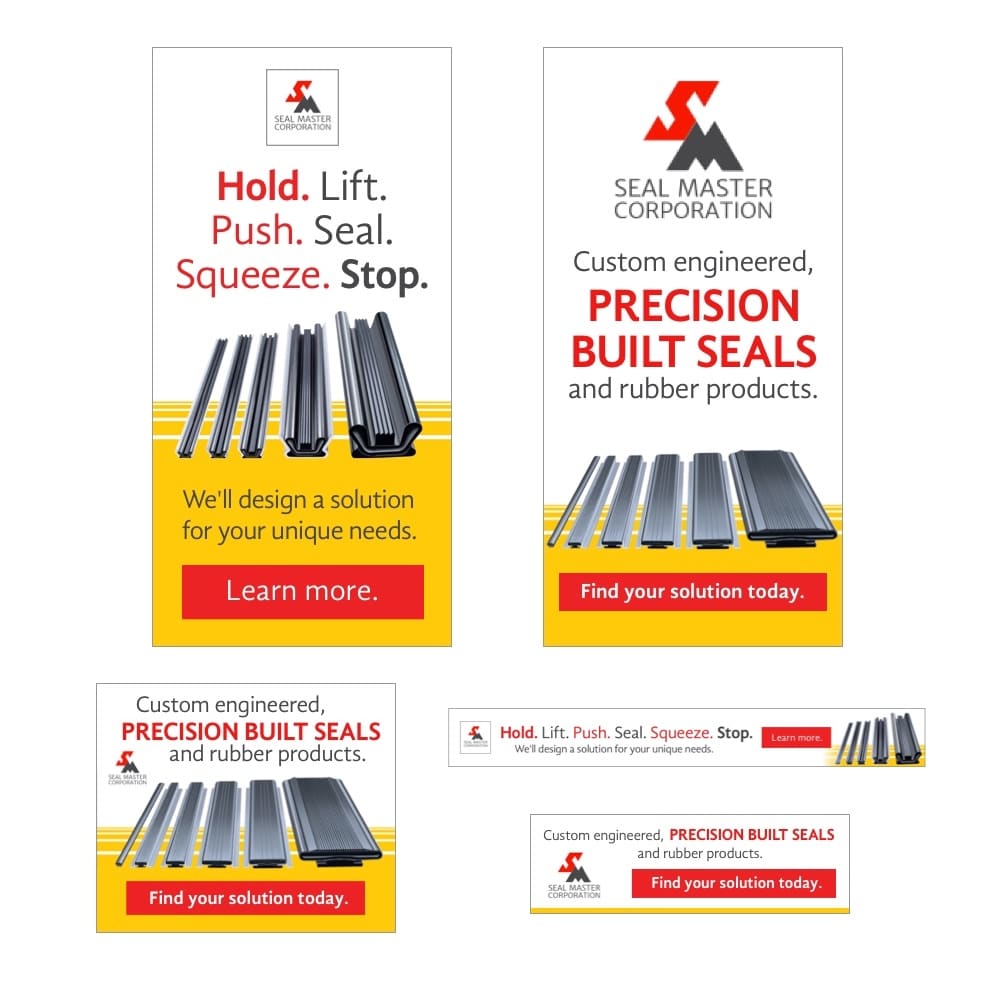 Increasing brand awareness and conversions
Seal Master has a unique advantage in its industry in that they are one of very few manufacturers that create inflatable rubber seals reinforced with fabric. This seemingly small difference in their products actually makes them significantly stronger than other inflatable seals, and is what they are known for across the nation. Even so, there is always more business to be gained, so they were interested in increasing general brand awareness around the fabric-reinforced element of their products.
We've worked over the past couple of years to fine-tune our ads and messaging for B2B efforts and have solid campaigns running for general brand awareness and for the different types of seal profiles they manufacture. We've seen high search volume for the specific terms we're targeting in Search, and we've been able to achieve a low cost per conversion (CPC) for a B2B company (which is often a challenge compared to B2C).
Tactics that we employed:
Pay-Per-Click Advertising
Search Ads - Expanded text ads and responsive text ads
Remarketing Ads - Standard image ads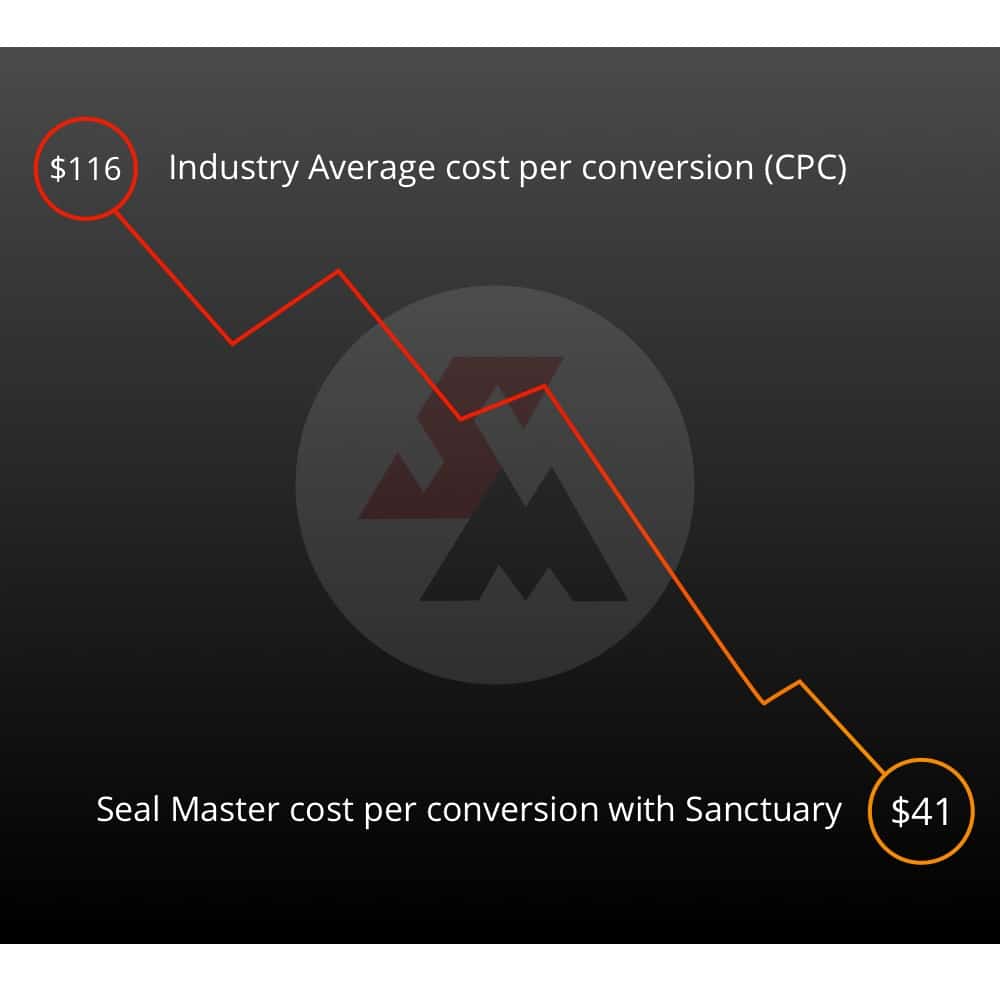 With this strategic approach and true partnership, we have achieved a low average cost per conversion (CPC) of $41—roughly $75 BELOW the industry average.