Hendrickson is a leading global manufacturer and supplier of air suspensions, axle and brake systems, tire pressure control systems and more to the global commercial transportation industry. The company hosts weekly hiring events across their various plant locations. They came to us for digital support to bring in qualified leads (applicants) to these events.
SERVICES: Organic social content creation and monitoring, paid social ad creation and management, ROI reporting, annual planning
We achieved a low CPC of $0.09 vs the industry average $1.86 on Facebook ads.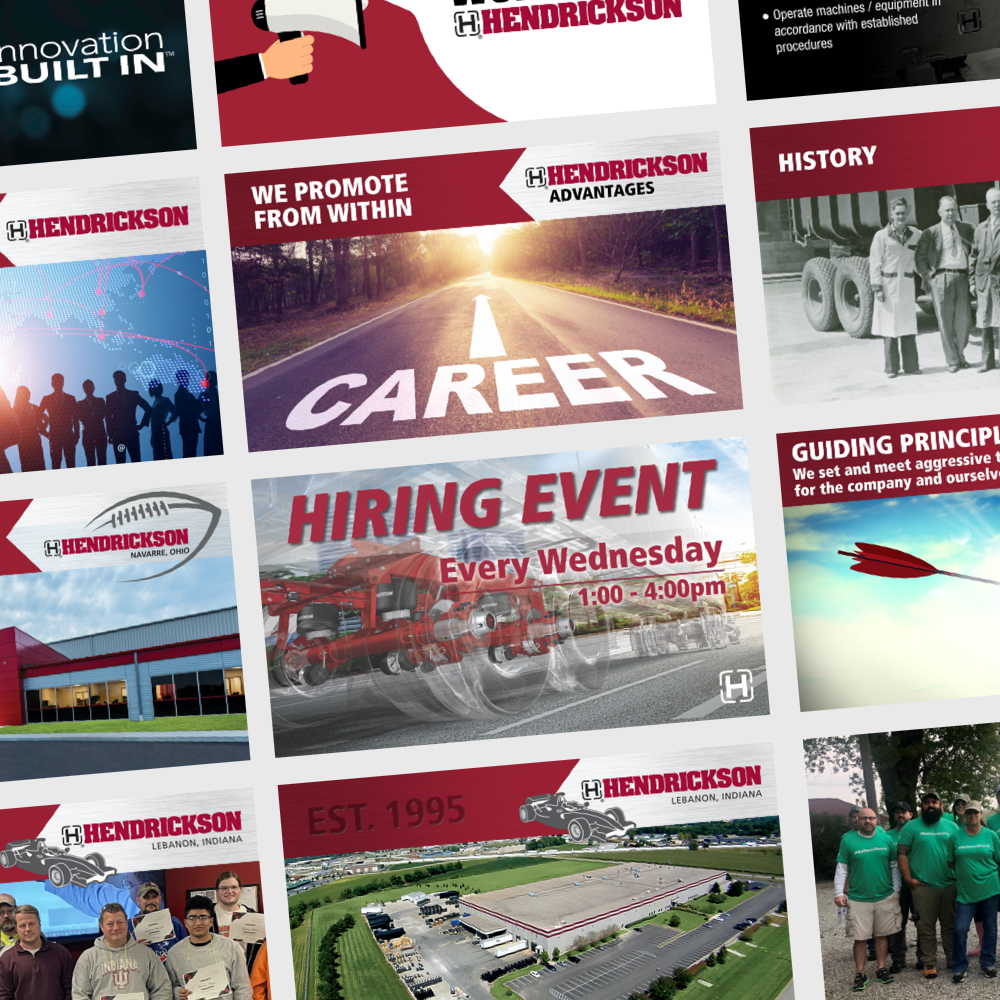 Optimizing for user-experience and growth
Hendrickson, like many other companies across diverse industries, has experienced hiring challenges since the pandemic. The company partnered with Sanctuary to engage in a digital hiring strategy that would help them bring in more qualified leads to their monthly hiring events and general pool of applicants to interview.
We started off by digitizing their monthly hiring events on Facebook and then built an organic social strategy around getting more attention to those events. The social posts we create for them are intended to give prospective applicants a better idea of what it's like to work for Hendrickson, including company culture, values and benefits.
We also created a social ads campaign on Facebook in which we boosted the Facebook events for more visibility. Traffic ads and lead generation ads on Facebook help round out our campaigns when there are no hiring events to promote.
Tactics that we employed
Monthly organic social content creation
Staff highlights (1-2 posts per month)
Advantages of working at Hendrickson (2 posts per month)
Hiring events (1 post per month)
Staff outings/celebrations
Team culture, values, and mission (1-2 posts per month)
Feature products and services (1-2 posts per month)
Company history (1-2 posts per month)
Social ads strategy
Boosting Facebook hiring events
If there are no hiring events for a plant location, we run a traffic ad instead
Lead gen ads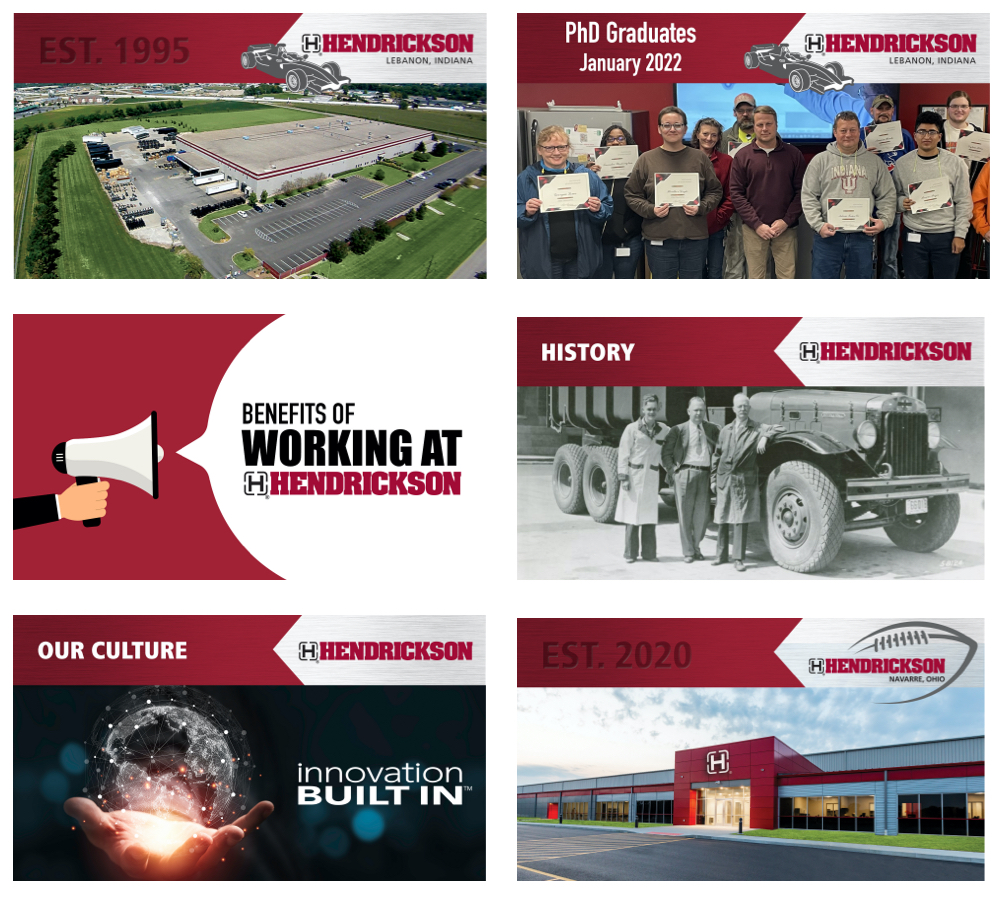 With this strategic approach and true partnership, we: achieved a click-through rate of 6.41% on Facebook Lead Ads.