Falcon Camp provides a unique, off-the-grid summer camp experience for young people aged 6–16. They also run a special, one-week Young Adventures program designed specifically for our first-time campers between the ages of 6 and 10. Falcon Camp is located along Leesville Lake in Carrollton, Ohio, but they accept and encourage registration from all over the U.S. They turned to the Sanctuary team to develop a strategy to generate summer camp registrations. They have tried some traditional marketing methods previously, but wanted to streamline and accelerate results by going digital. We started our registration efforts in November in hopes that camp slots would fill up before it starts in June, and we exceeded expectations!
SERVICES: Strategy and consulting, content marketing, design and development, social media, PPC, email
I regret spending so much money on other marketing platforms (mostly magazine packaged deals). I didn't need anything else, I just needed you guys."
—Dave, Camp Director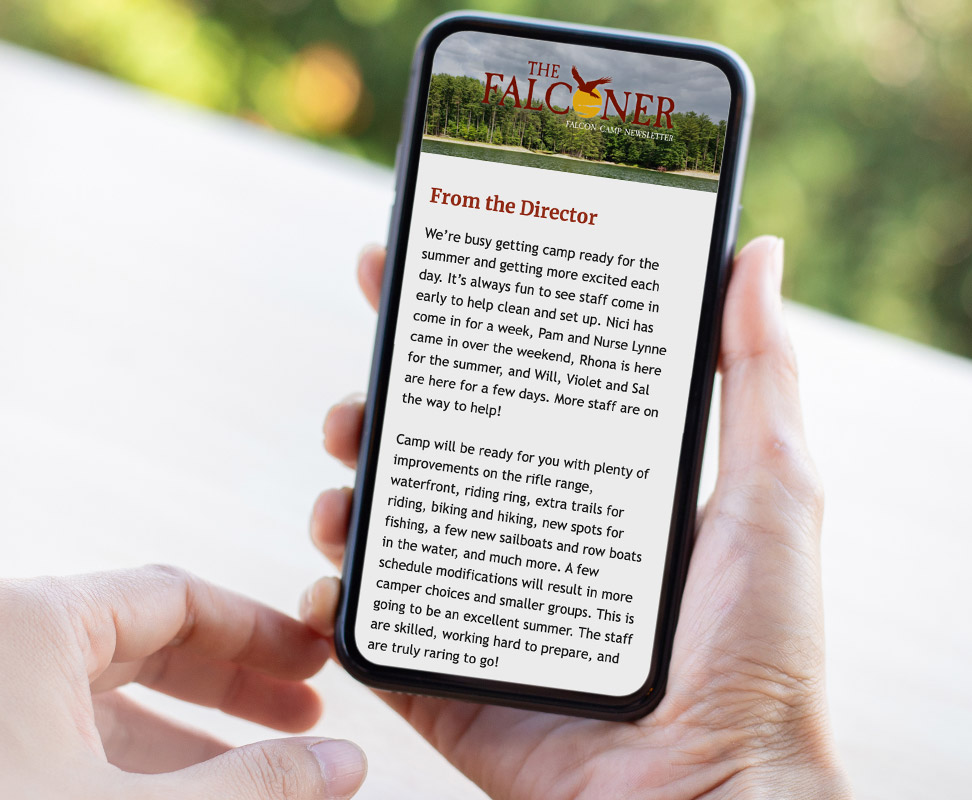 Multi-Platform Summer Camp Registration Campaign
Falcon Camp has engaged in traditional marketing before our partnership (mostly package deals with magazines), but they realized the need to reach parents where they are at—online! We put together a comprehensive strategy for them to help generate more camp registrations and fill their open slots. In the past, they've marketed camp registration up until it starts in June, but 2022 was a first for them, filling up all available slots for campers ages 12 and under by the end of April.
Our contacts also understand the need to implement other tactics throughout the year, not just during the registration period. These more fundamental tactics include consistent SEO and site cleanup, regular blog post creation, a monthly newsletter, and organic social media to keep their channels looking lively and stay engaged with followers.
"We are approaching 400 spaces being filled (as of the end of April) and the first half of the summer is almost totally full. Our younger campers are filled just about all summer and it doesn't seem to be necessary to advertise more at this point for anyone 12 and younger."
Tactics that we employed
Google ads

Search ads: 5.91% conversion rate Nov 1–April 30 (benchmark is roughly

4.2%)

Responsive display ads

Email

Monthly newsletter

Quarterly marketing emails

Efforts to promote organic search

Refresh blog and publish monthly blog posts; SEO site audit, build new landing pages

Social media

Organic social: 12 posts/month

Paid social: Facebook, Instagram and Snapchat ads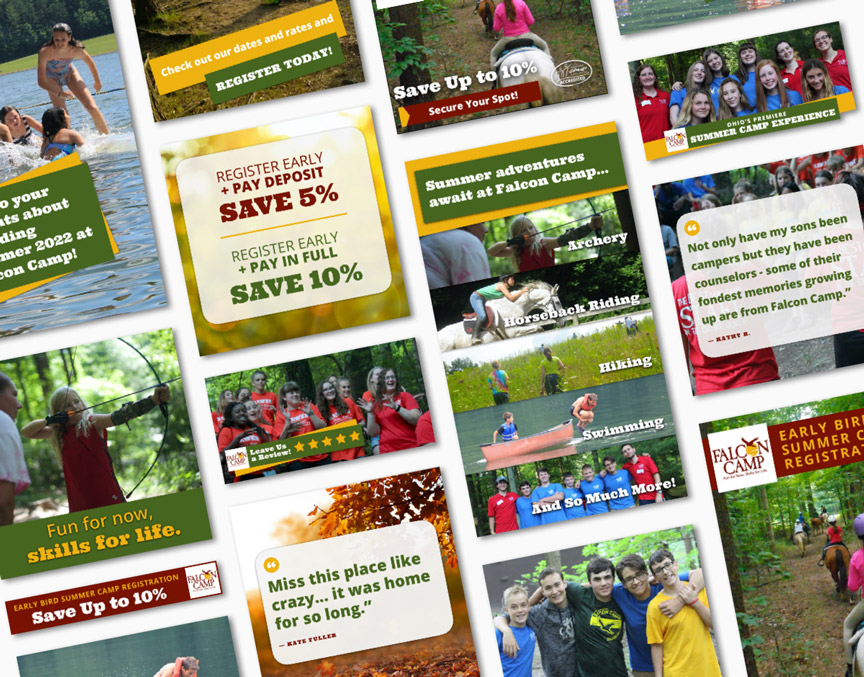 With this strategic approach and true partnership, we:
Helped fill camp slots two months before camp started.