FabOhio, Inc. has been in the film fabrication business since 1963. They developed the first flexible glove bag containment system in 1993 and have since created new standards in the Pharmaceutical dispensing and containment field. However, their website was dated and did not accurately represent their capabilities. Our client wanted a new website that stood out, felt modern and somewhat technical, and visually communicated the impression that they're a major player in the flexible containment industry.
SERVICES: Website strategy, website design, website development, copywriting
A standout design for a leader in flexible containment.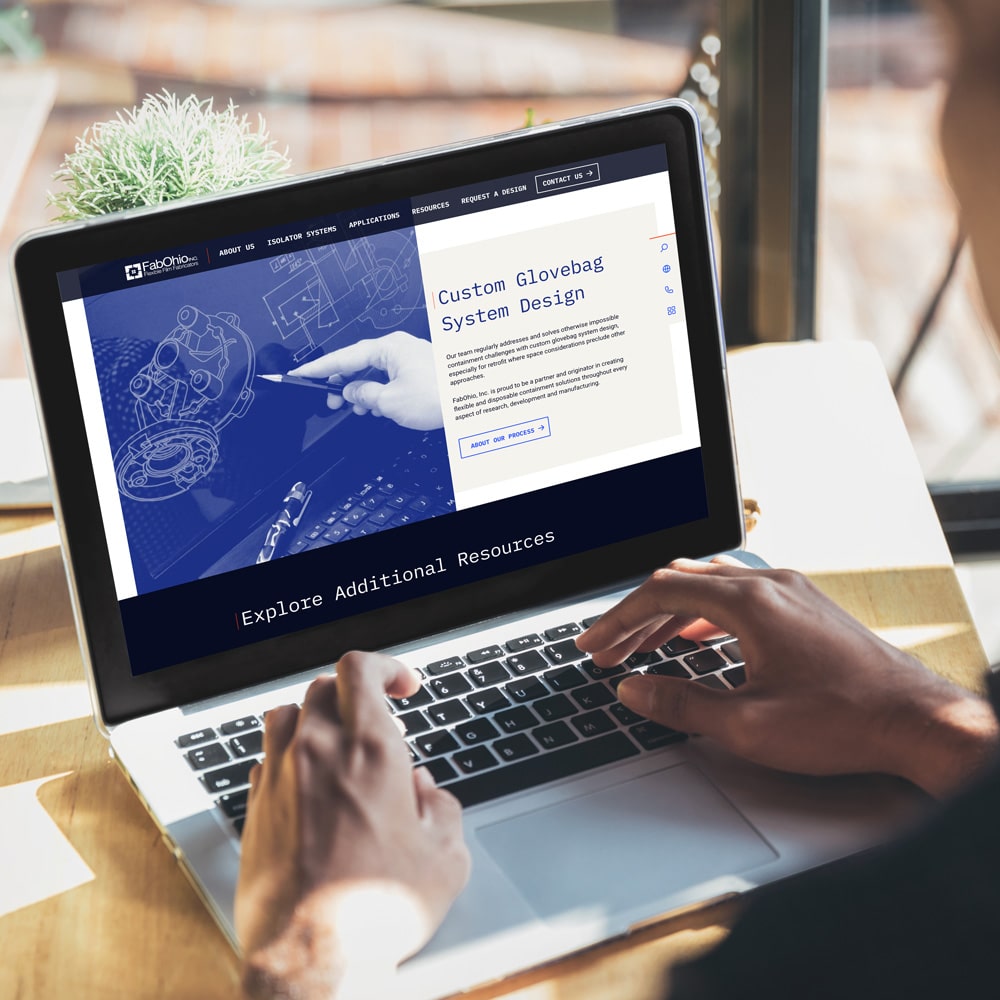 Enriching a Brand and Establishing Credibility with a New Website Design
FabOhio, Inc. is the originator of the glovebag system and wanted their website to reflect their high caliber and authority in the flexible containment industry. Through carefully thought-out design work, we were able to present our client with a website that looks clean and modern, sets them apart from the competition, and still embraces their original brand colors.
Below are some notes from our Designer on how he was able to accomplish this:
The client's original branding included navy blue, black and white

Cranked the blue up to 11, really made that the dominant visual theme through photography, text, and UI elements
Introduced orange accents to help provide some contrast and keep it from feeling overwhelmingly monochromatic
The light beige was brought in to help break up and soften the page layouts

Overall, the look and feel is distinctive and unique in the industry, and makes a strong first impression
Photography was treated in a duotone style to help elevate the aesthetics of the site, reinforce the brand look, and provide some additional visual interest to what are, frankly, kind of boring images
Primary typeface is IBM Plex Mono, chosen for its technical feel and excellent legibility, as well as its blocky characters that are reminiscent of the blocky FabOhio logo
Tactics that we employed
Producing a clean, mobile-responsive website with an emphasis on user-experience and easy-to-manage capabilities
Creating a website plan and sitemap that centered around FabOhio's products and capabilities
Designing a new website that incorporated existing logo/brand colors while making it feel clean and modern
Content creation to support what the new sitemap demanded (i.e. product pages, application pages, etc.)
Keyphrase research to guide the sitemap and new content creation
Development of a WordPress website according to industry best practices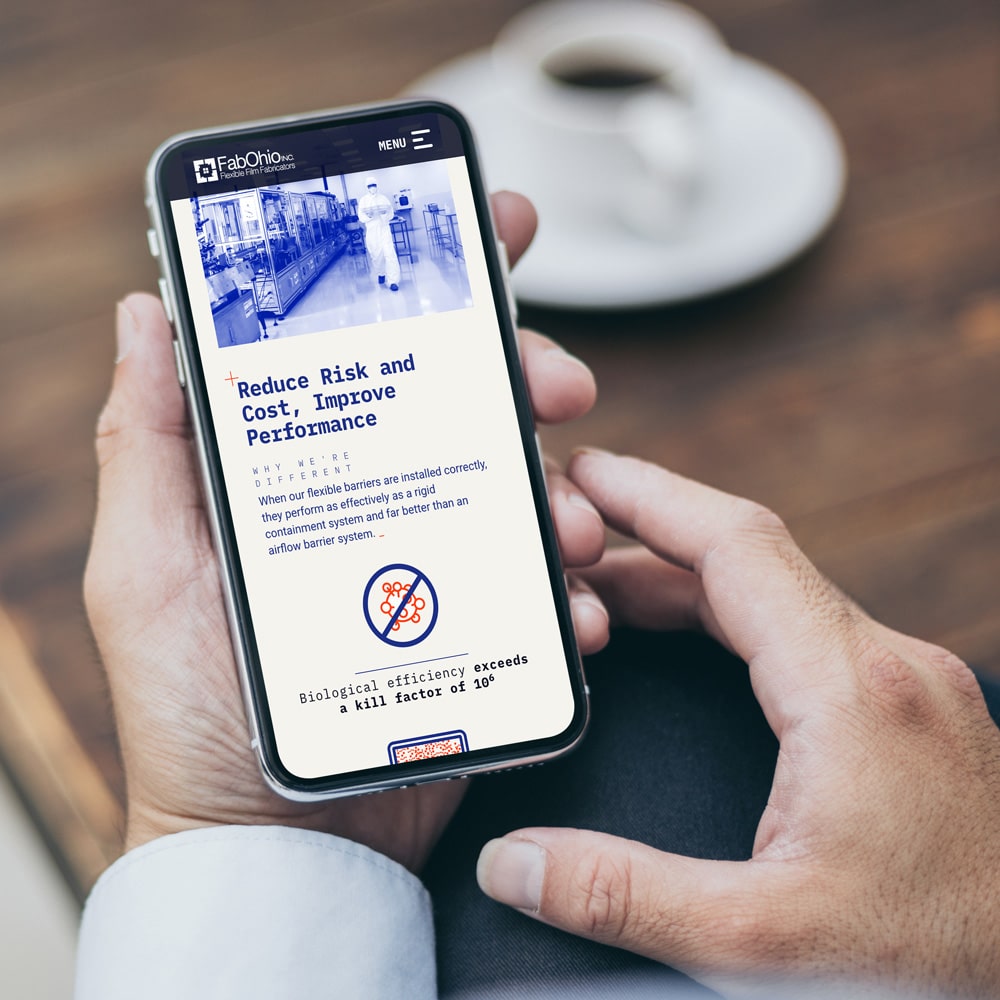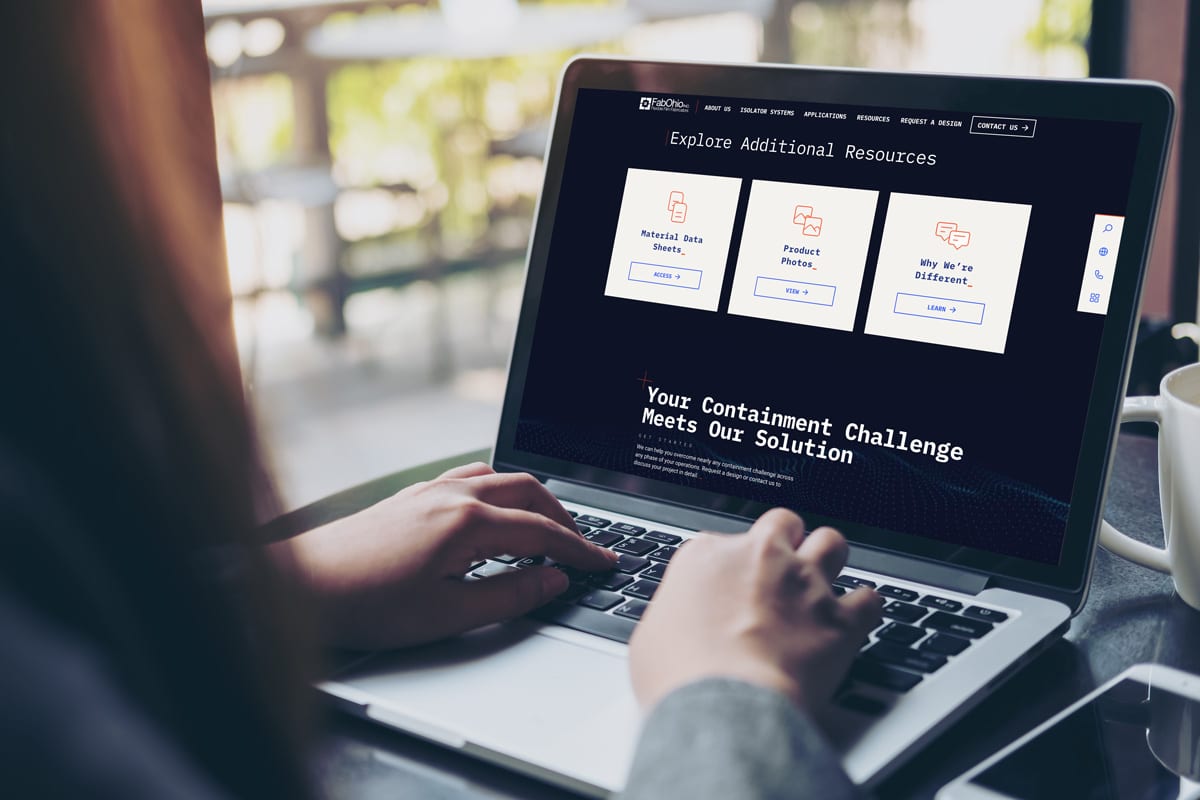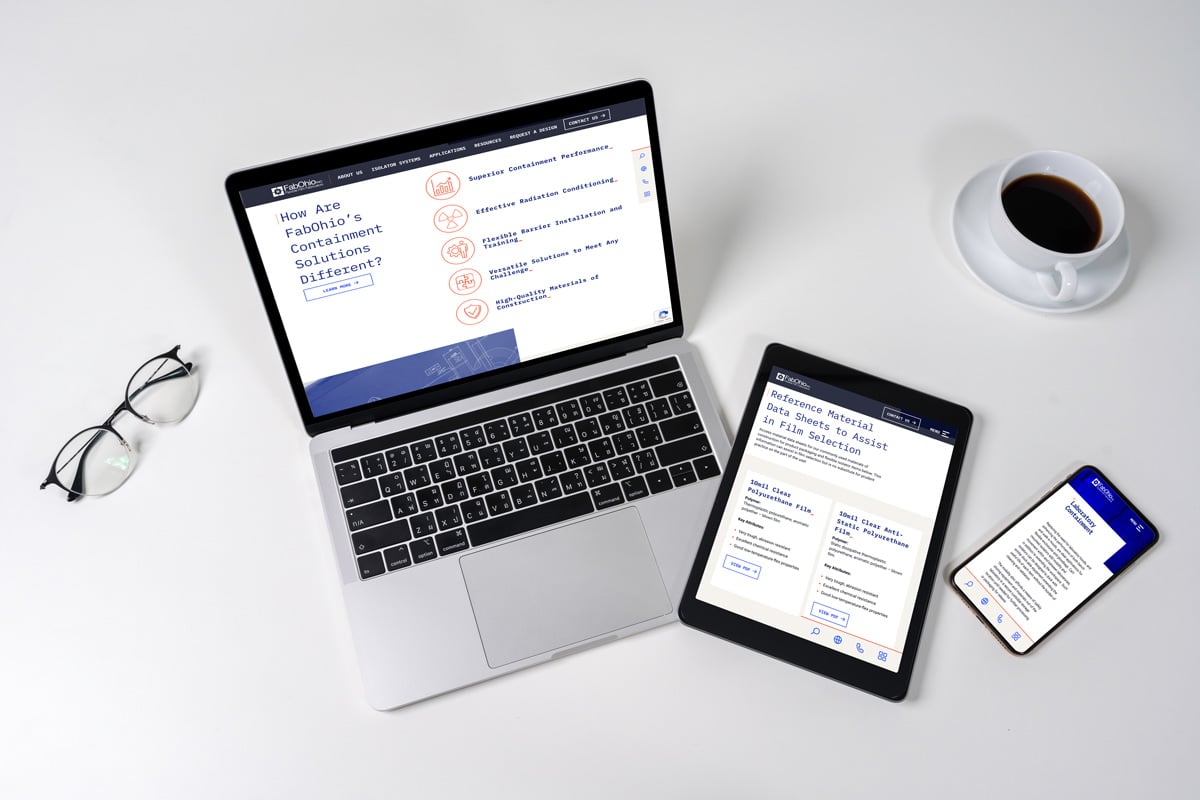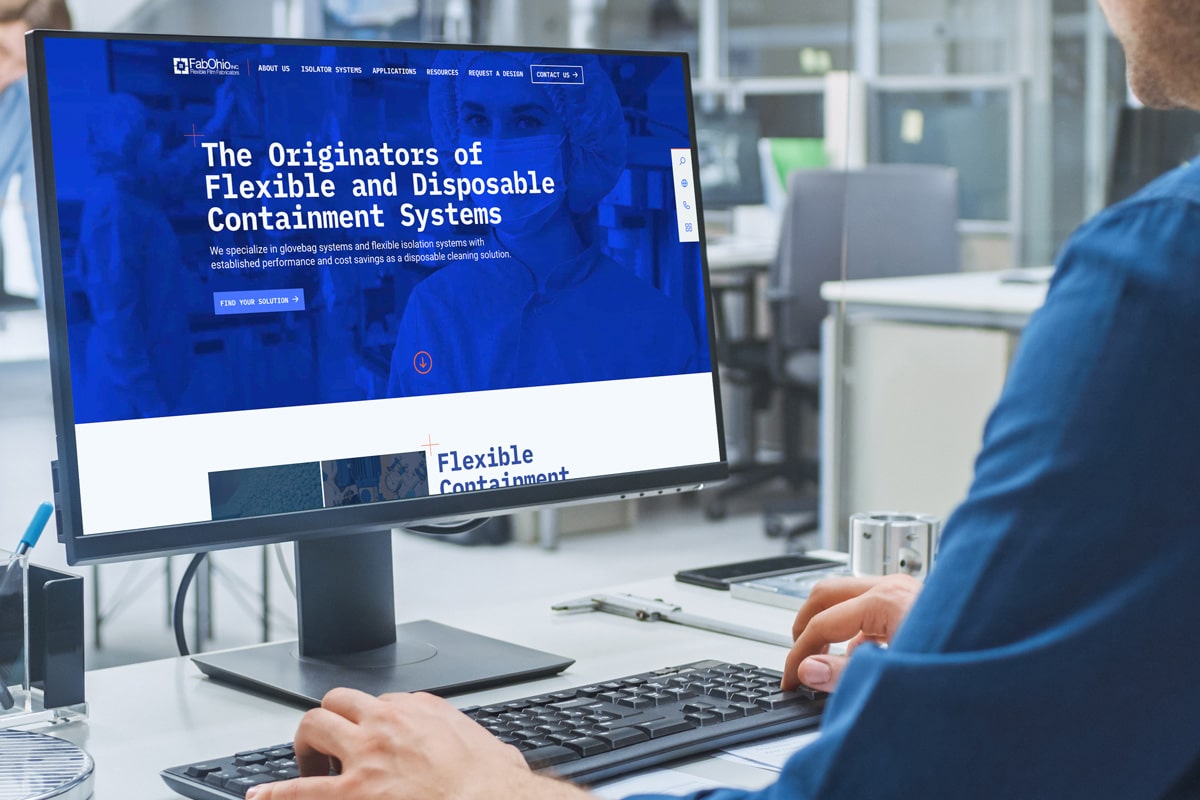 With this strategic approach and true partnership, we:
Delivered a website that represents exactly what our client wanted to portray through this website overhaul.