With today's homeowner researching remodel options extensively online, American Wood Reface needed a modern, fresh and aggressive approach to generating leads and nurturing sales online. They also needed support for an expanding dealer network and growing local presence.
SERVICES: Website strategy and production, social media strategy, Google search and retargeting advertising, email marketing, content creation, local search marketing and SEO.
When two locally-respected businesses partner together, real results are a no-brainer.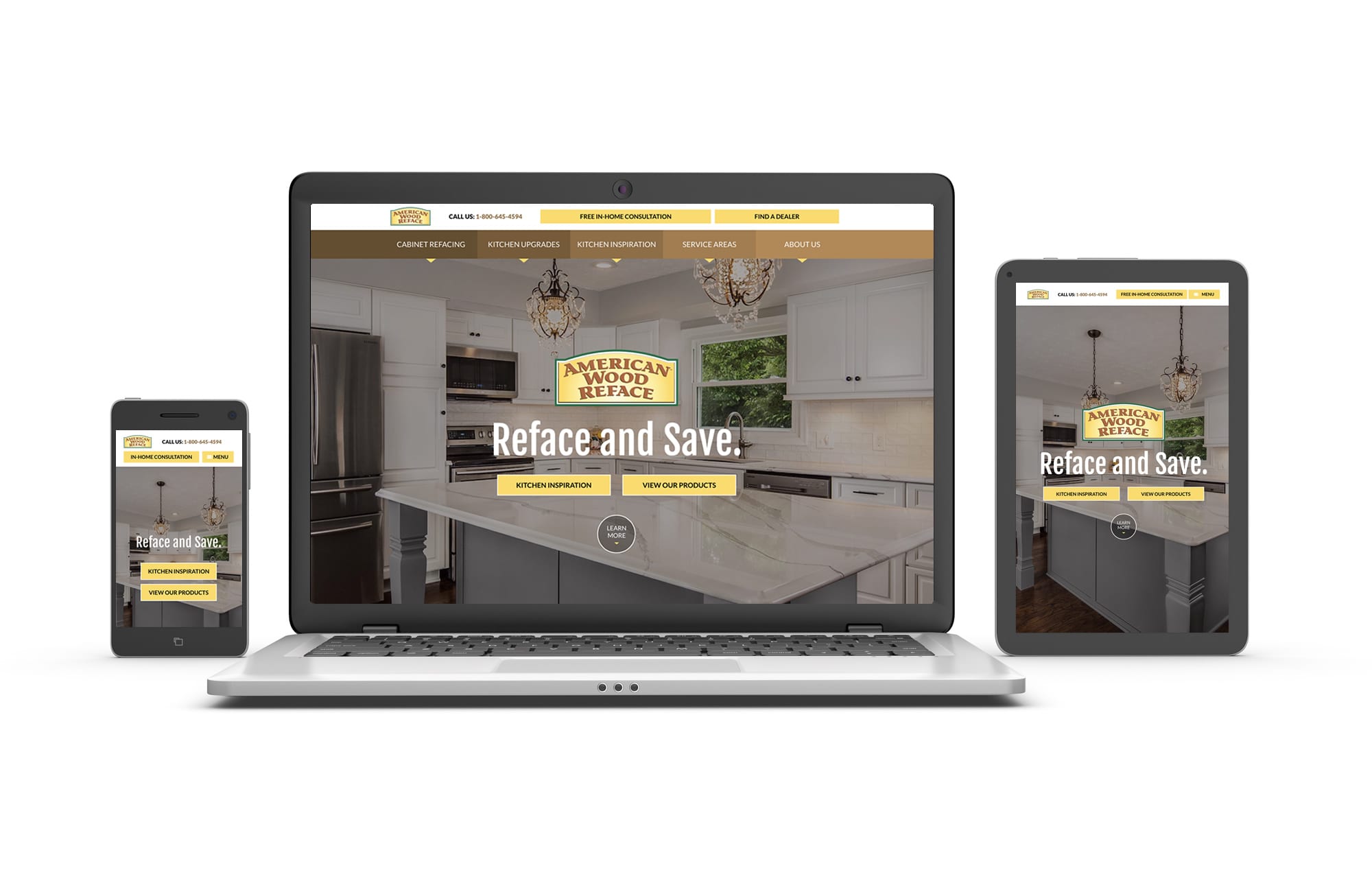 Optimizing for in-home consultations.
American Wood Reface's quality product and excellent service practically sold themselves, if a designer could just get a foot in the homeowner's door. Their online presence consisted of little other than an outdated, hard to manage, text-heavy brochure website. It simply didn't do justice to the high-end, solid wood cabinet refacing product and installation this business offered, or to the homeowners who were planning kitchen renovations.
In close partnership with AWR's owner, we developed website and marketing strategies that better showcased the thousands of cabinet customization options available, professional design and installation services, and resulting beautiful kitchen remodels. Additionally, we integrated strong calls to action throughout the website, including a pop-up with a compelling offer. All of this was then paired with content and campaigns laser-focused on encouraging potential customers to request their free, in-home consultation.
"I want to let you know how appreciative I am of the attention to detail that everyone is putting into this project. I honestly didn't expect so much (but don't change; as you have now set my expectations)."

Jason Hicks
Owner, American Wood Reface
Tactics that we employed:
Producing a highly modern, clean, mobile-responsive website with an emphasis on visual presentation

Planning and developing an interactive product selection tool

Optimizing and increasing social media presence across channels including Facebook and Pinterest

Developing featured kitchen projects, remodeling tip articles and email newsletters on a monthly basis for awareness, education and lead nurturing

Google ads and retargeting for brand awareness and customer consideration

Creating local content and campaigns to drive leads for dealerships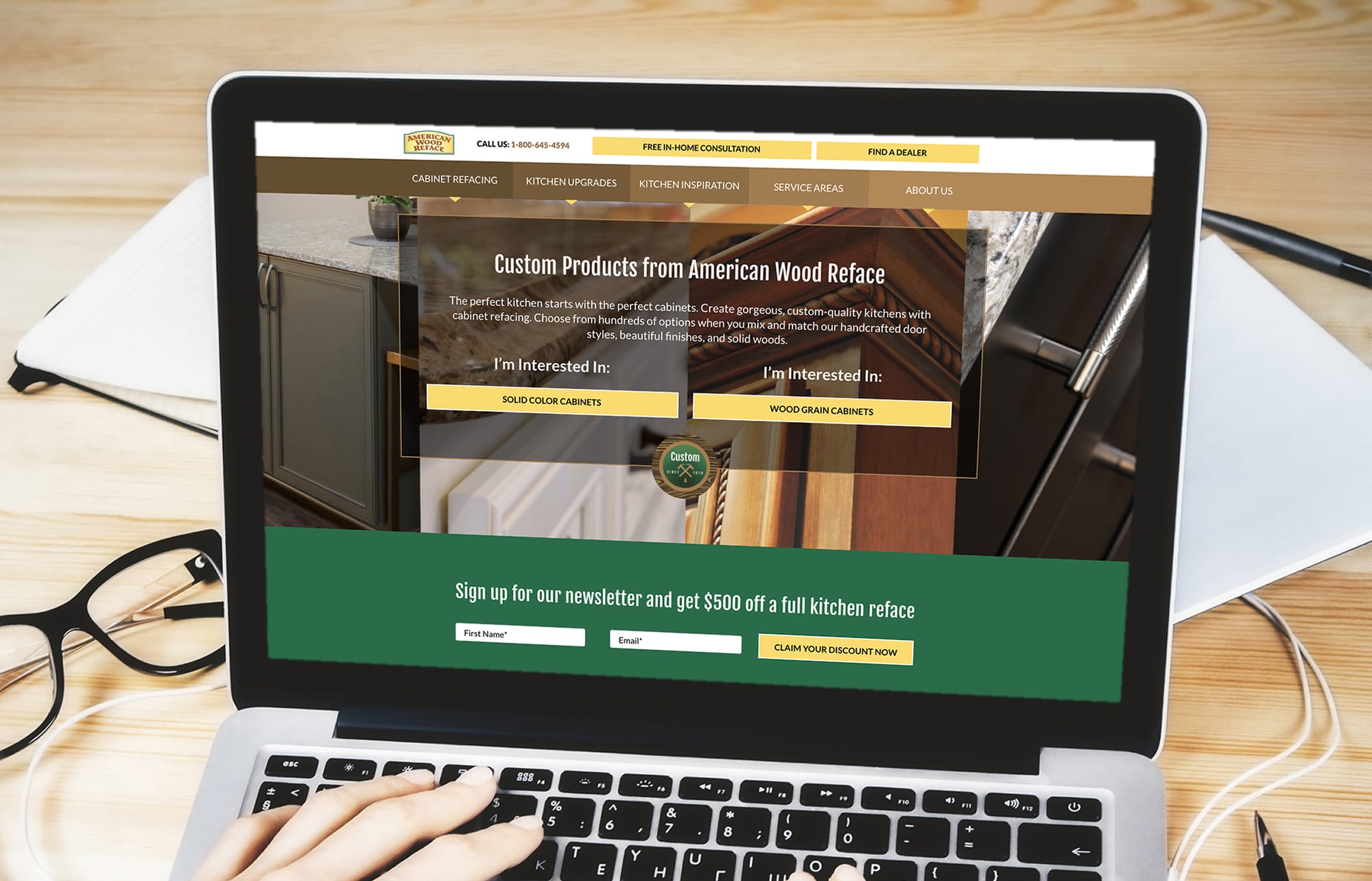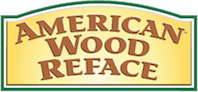 With this strategic approach and close partnership, we: Increased website leads by 109%. Increased customer sales from website leads by 64%. And that's just the beginning.
Increased website leads by
%
Increased customer sales from website leads by
%