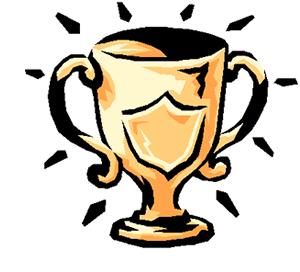 What's it mean to call yourself a web design company? It seems that these days everyone thinks that they can tack this service onto any business venture. I saw a sign along the road the other day that offered Video editing & archiving, graphic design and website design – and this wasn't the worst offender I've seen. Just the fact that a company lists video editing on their company sign tells me that they're not a specialist. They're simply trying to offer another service as an add-on money maker – further diluting their ability to be great with one core service. They probably have a computer, maybe some graphic design experience (if you're lucky), some fancy software and they've learned how to setup a hosting account. Beyond that, they're not far removed from the client's they try to serve. I actually applaud people for trying new things and expanding their horizons – and if you're looking for a down and dirty website presence on a budget then maybe this type of "we do it all" type of provider is for you.
At Sanctuary Marketing Group, we specialize in website design and digital marketing. This is all we do and we've been doing it for a long time. As the president of the company I built my first website in 1994 – back in the stone age days of the web. Over this period of time I've seen a lot of things come and go, change and evolve, and to say the least – I've learned a thing or two. I've learned how to provide solutions for my clients that help them succeed online – not just a web address and some fancy buttons.
When hiring a web design company, there are some things that you should consider. You need a company that can not only give you a website but you need to make sure that they know HOW to make it work for you.
The following is a list of 10 things that separate a web design company from the pack:
1. Experience. When I say "Experience" I don't mean that you know how to work in Photoshop and upload files to a web server. I mean that you have experience doing a wide array of things on the web, you know how things work (and shouldn't work), you've experienced how the internet has evolved and what it is today and where it's going, you understand what CAN be done on the internet so you can suggest solutions, and you've had time to learn and make mistakes on your own so you don't make them on behalf of your clients
2. A high quality and diverse portfolio. High quality design skills are important. This alone does not make one a good website designer but being able to provide a high quality "look-and-feel" for your clients will go a long way to make that all important first impression. A quality presentation establishes your business with the customer and gives you instant credibility over your competition. Creativity in design is also important so your website doesn't look like everyone else. Constantly trying to break the mold is a mark of a great designer.
3. Knowledge of effective navigation design. Great web design involves properly organizing and presenting the navigation of the site (the information architecture) so it's consistent and clear. Just as the "look" of your site is important, equally important is it's usability – how do people get around your site. Knowing how to take control over the user's experience through design will allow you to lead the client/customer through the site and get them to do what you want. (buy, sign-up, call, subscribe, etc.)
4. An understanding of how to work with an existing marketing plan. Great web design involves knowing how to design a site that meets the clients needs and compliments their existing marketing plans. Knowledge of what they're trying to accomplish will guide the design of the site. Knowledge of what's possible, what works and how to present information in a way that will accomplish the client's ultimate goals.
5. An understanding of your client's goals. Great web design involves knowing your clients goals and designing the presentation of their content and image appropriately. Understanding the goals of a website will result in a website where visitors will instantly know what the site is about and how to accomplish what they came for. Knowing the client's goals will also guide the look-and-feel of the website as well.
6. The ability to validate and optimize code. Great web design is equally important under the hood (the code). Making sure that the code is written properly and validated to current industry standards is important for proper long term presentation but also important for other reasons such as search engine optimization. This is where a great website development company can help.
7. Deep understanding of Search Engine Optimization. Great web design involves a deep (and current) knowledge of SEO (Search engine optimization) best practices. Building a website that is not properly optimized for the search engines is a missed opportunity.
8. An ability to improve load time. Great web design involves a knowledge of how to optimize the load time of a website and it's graphics. It can also involve knowledge of the server environment and databases. There are still a lot of people who use dial-up access or mobile access to view a website. Optimizing your site and your code is important to ensure that all visitors have a great experience. For high-volume websites, developing a highly optimized website from the ground up is extremely important to ensure that the website is responsive and the visitor gets the information they need without delay.
9. An understanding of Color and style. Great web design involves knowing how to use color appropriately. Equally important is when NOT to use color, fancy design elements and how to properly utilize white space. More color and more "stuff "on the page is not always the answer or the mark of a great design. Sometimes a simple presentation can be easier for the mind to digest and therefore be more effective. I can't count the number of times that I've been looking for something on a page and the designer made a big, fat, colorful button on the page – thinking that it would be the most obvious thing on the page – and I never saw it. Color, style, white space and many other tools of the designer are important in designing an effective and attractive website. Not just the ability to design a glossy button.
10. The ability to "connect". Great web design involves ways to make it easy for potential clients to contact you and stay connected. A core job of a web designer is to help the client get connected and STAY connected with their customers/clients. Make it easy for them to subscribe to the client's blog, newsletter or mailing list. Make it easy for the user to link to their content and spread the word via services like StumbleUpon and Digg.com. Integrate social media feeds into the site like Twitter and Facebook. Provide ways for the customer to subscribe via an RSS feed, email content to a friend, suggest ways to improve customer service with live chat, email, phone, on and on… Great design involves integrating ways to help your client grow and fully utilize all of the possible options available to grow their business using the internet.
In the end, a designer's job is to make the customer succeed online. Ultimately it involves much more than a computer, some fancy software and a hosting account.