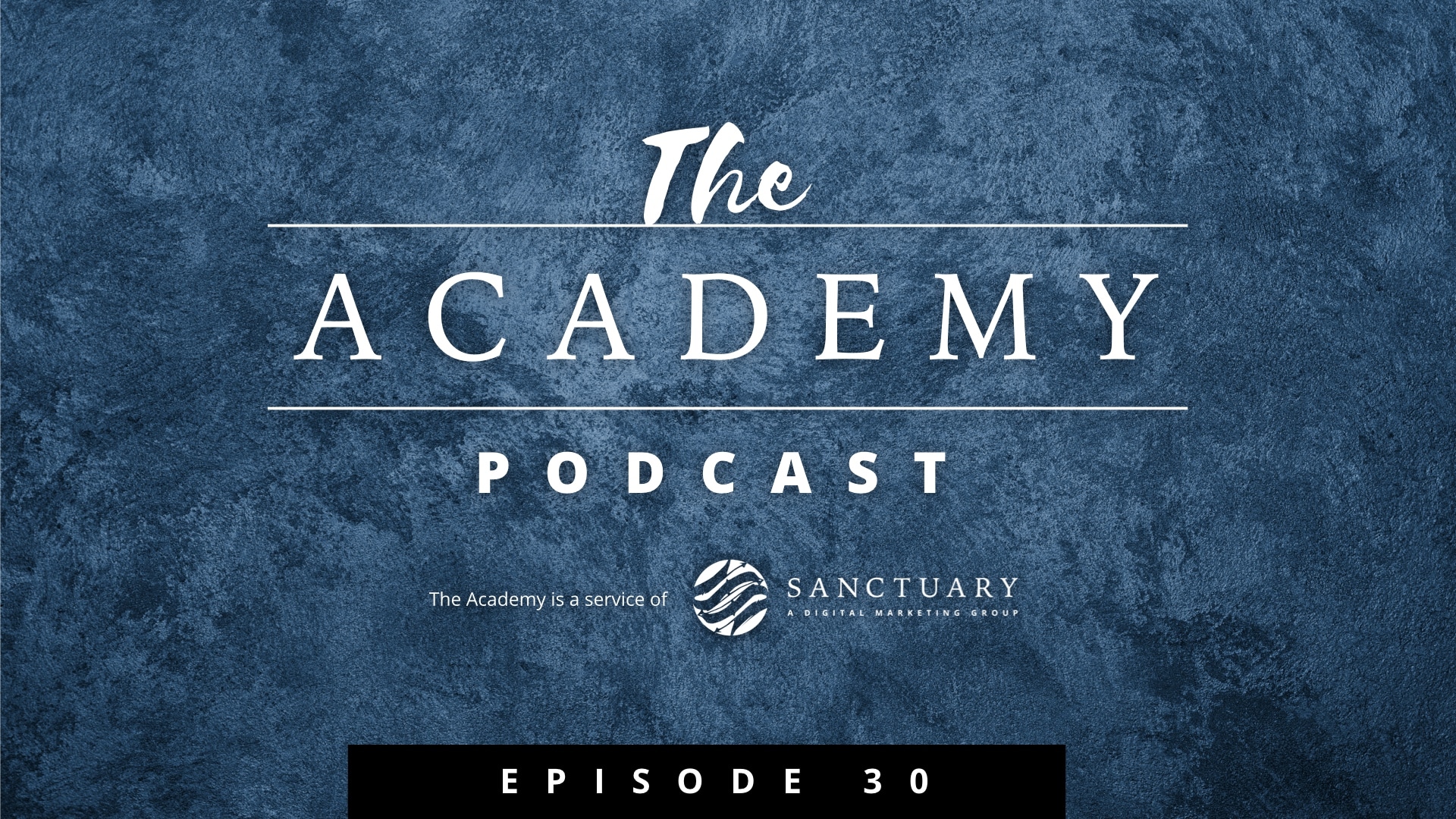 Inbound is a popular methodology for today's marketing teams, and for good reason. In this episode, we'll not only dive into the basics of how inbound can change your approach to marketing but also how you run and grow your business.
Inbound turns traditional marketing and sales on its ear. Instead of pushing content and ads out into the world, and hoping to get a few bites, you can shift your focus to positioning yourself in front of people who are looking to solve a problem that they currently have. This approach is actually incredibly empowering because you've now removed the demoralizing pursuit of selling something to an audience that doesn't care or need you most of the time. You're essentially putting all your time and effort into a message, and activities that help people who need you.
Outbound marketing can actually be done in an inbound way too if it's helpful and not just trying to sell. Yes, I know, mind blown.
The next time you make a sales call, don't open up with a sales pitch that's designed to convince your prospect that they have a need and to ultimately sell them right then and there. Try to identify their actual need and then work to start building trust and a relationship. You might not actually talk to them directly about buying anything for a while, and this can be incredibly empowering for both sides. The next step might actually be to confirm their email address and send them a helpful article. Or it might be to refer them to sign-up for a webinar or attend an educational event. It might just mean that you give them some actual free advice about their next steps. Then ask them how they would like you to help them move forward.
This same approach can apply to traditional outbound advertising. Instead of running ads that basically say "hey, I have this product or service that you need to buy", you can run ads that talk about the problem first. Then you drive them to helpful content that solves their problem – no strings attached. You may never actually pitch them your actual product or service because you're goal at this stage is to start a relationship and build trust, not to sell. But when you've actually connected with someone that has a need in this way, and you remove the pressure of convincing them to buy right out of the gate, you've now begun to build the foundation of a relationship, and that is where inbound can ultimately be a very powerful approach to growing your business.
About Sanctuary
Do you need a partner to help you grow your business? The Academy is a service of Sanctuary and we can help you with all your I
Hubspot inbound marketing and digital marketing needs. We'd love to chat with you about how we can help you grow your business.
Sanctuary, a digital marketing agency based in North Canton, Ohio, helps companies grow their businesses by developing and executing end-to-end marketing strategies. We believe in partnering with purpose to create and execute powerful marketing strategies accountable to measurable results.
We partner with you to build custom websites and use marketing tactics such as search marketing, social media and email to drive leads and sales for your business. Our team comprises highly experienced and creative specialists in a range of digital marketing disciplines, from marketing strategy and execution, writing, visual design and website development to social marketing, user experience design, analytics and more.
We've been guiding passionate, thriving businesses like yours that serve owners, employees and communities since 2006. Learn more.