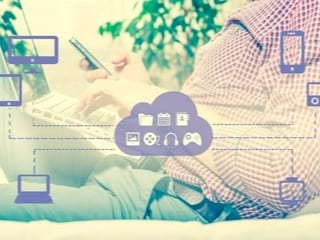 Consumers engage with brands using a wide variety of different platforms and mediums these days. You need to engage your customers where they're at and with a consistent, unified voice. A unified experience across channels such as your website, Search Marketing, Social Media, Paid Advertising, In-Store and Email Marketing will strengthen your brand and make it easier for customers to engage with your company.
The following are a wide variety of pro tips and advice that will help you get started with cross-channel digital marketing or take your efforts to the next level.
Email – The Heart of Cross-Channel Marketing – Tony D'anna
Integrated data is at the heart of a solid cross-channel strategy, but as you peel back some of the layers, you can see that email is the centerpiece of any good cross-channel program.
There are many advantages to centering your marketing strategy around email. Email is the most direct channel, it boasts a higher ROI than any other channel and it helps build loyalty and relationships on a much deeper level than any other channel. Strategic marketers try to capture email addresses across all channels. Once you have an email address you can track click data, do behavioral targeting on your site, and use these insights to inform your mobile, social media and in-store strategies.
Consistency – Bonding off-site and on-site messages – Rémi Aubert
Ignoring the bonds between off-site and on-site messages ultimately leads to a lack of consistency and, even worse, poor user experience. Off-site messages take many forms on many channels, such as advertising, communication on social media, email, or even in-store messages. And all these messages are part of on-site traffic acquisition.
The customer journey can start offline and end online and, conversely, lots of visitors use websites as information channels, then bounce, but convert in-store. One more reason to remain consistent!
Paid search and paid social – Make them work together – Josh Dreller
Social advertising is a great way to generate the interest and demand that search can fulfill. And the relationship between these two channels is even more complex than that. Social can generate awareness, which drives consumers to search. Once they convert, they may then broadcast your products or services to their friends and families on social channels, which then sparks more searches.
Truly understanding how your customer base is impacted by both channels working well together will build cross-channel synergy that has more power than each channel working independently.
User Profiles: Use mobile to strengthen cross-channel marketing – Cydney Goldberg
User profiles are one of the most important tools available for managing modern multi-channel marketing. These profiles are a treasure trove of organized personal data about the people who engage with your brand on each channel. You can use this detailed information about individual customers to build personalized marketing campaigns across multiple channels while still maintaining a consistent brand experience.
Personalization – Speak to each customer with a single voice – Steve Olenski
Your organization needs to have a single customer identity — a clear view of each customer that unites their behaviors across all channels into one comprehensive profile.
Today, certain technologies can link all the unique cross-channel identifiers of a customer together. Once you have a single unique identifier, you can really know your customers across channels and begin to:
Personalize interactions based on channel preferences and behaviors
Reach a more precise level of targeting and segmentation by using cross channel behavioral information in real time
And most importantly, integrate cross channel communications and speak to each customer with a single voice regardless of channel
In-store Email and Mobile Acquisition – Cherrill Hartman
The best acquisition strategies will target people in many different channels that range from in-store to online through social and across display.
Capture that critical customer data by asking for it at the checkout counter, offering an e-receipt and/or posting visual aids for mobile coupons. All of these strategies are great ways to boost your acquisition strategy. Some retailers are even going as far as putting photo-booths or other interactive digital displays in-store to create a fun and exciting experience, but not without grabbing that email address first.
Real-Time Moment Experiences – Assaf Henkin
Real-time data and agility go hand-in-hand, as being able to activate on crucial moments is an essential part of agile marketing. As we know, consumers value experience far more than any other aspect of a brand's ad or media strategy. By utilizing real-time data, brands are able to leverage these moments, and deliver campaigns based on what's happening in those moments. By making real-time data and execution a rule, marketers are able to scale and appeal to the digital consumer across mobile, social, video and display, precisely when those individual channels are more accessible and/or relevant to the viewer.
In advertising, political or otherwise, consumer mindset-in-a-given-moment should always be a central hub that connects to and guides the creative and messaging that's delivered over the individual spokes (i.e. channels). By developing strategies rooted in an understanding of the target market, advertisers can serve effective and meaningful campaigns to receptive audiences across all channels.
Using Mobile Devices – Understand customer movement patterns – Vikrant Gandhi
Mobile devices can be used as a proxy to determine consumer movement patterns. Thus an increase in foot traffic in a store location, for example, could be attributed to an effective ad campaign. To enable this type of activity requires what can be best described as ID (or identifier) matching capabilities. For example, by mapping mobile devices to households, and by using mobile location data, it can be determined if a household that was served a TV ad led to actual store visits by consumers that were living in that house. Similarly, by associating an online ID with a mobile ID, the effectiveness of online campaigns to stimulate store traffic or sales can be measured.
Extend your brand identity – Jen Wetzel
Nothing is more important for marketing success than establishing 1-to-1 relationships with your customers. Add value to customer relationships with consistent and thoughtful communication throughout the journey, not just your initial engagement. Whether it is through an interactive on-site experience or a dynamic mobile experience, it's important to recognize that every single interaction is an extension on your brand identity.   
Seek Professionial help – David York
Never be afraid to seek professional help.
For more information download, Visions From the Future of Marketing Automation: An Explorer's Guide to Cross-Channel Marketing today. This report covers a host of use cases and best practices for a variety of apps that integrate seamlessly with your platform, including: SMS and MMS, calling and voice-messaging, payment and geo-targeting, direct mail and more.
Sanctuary Marketing Group can help you get started with an effective cross-channel strategy. Contact Us Today for a free consultation!