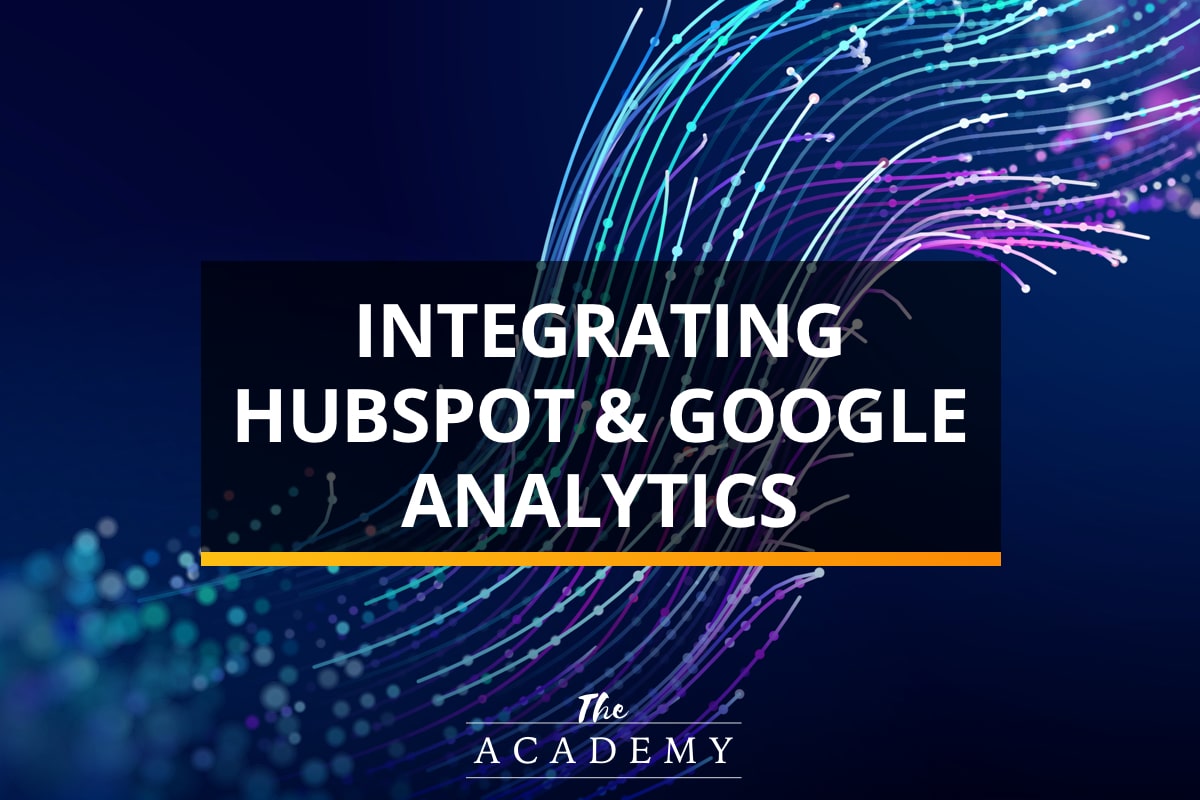 For website owners and managers, Google Analytics is a must-have tool. The wealth of information available is simply too valuable to pass up, and as an added bonus, it's easy to set up and use. While there are endless possible uses for the data that you will collect with Google Analytics, even using only the basic reports will be more than worth the time and effort required to set this up.
Just like Google Analytics, HubSpot is also an extremely valuable tool with endless possibilities to offer. It can be used free just like Google Analytics, although there are paid options for additional performance and functionality. If you already use HubSpot to manage your many marketing and sales tasks, or if you are planning on using HubSpot in the near future, you'll want to know how to properly integrate Google Analytics with HubSpot, so you can gather the data you need while keeping everything running correctly.
With this article, we'd like to explain how you can correctly integrate HubSpot with Google Analytics, so you can be confident that the numbers you collect are accurate and you can make wise decisions based on the data in front of you.
Choosing the Right Approach
There are two easy options for getting Google Analytics up and running in HubSpot. We are going to present each of these two options below so you can pick the one that's best for your needs. Either way, you shouldn't have too much trouble getting started, as long as you have some basic experience working with HubSpot.
Using HubSpot Settings
If you are going to use Google Analytics to monitor the performance of content that is hosted by HubSpot, you'll need to know where to put your information to activate the tracking successfully. One easy option is to access your HubSpot settings page and work through the process to get GA functioning correctly. Fortunately, this is an easy task that should take just a few moments of your time. The steps below should help you get the done job:
Start by logging in to your HubSpot account, and head over to the "Settings" section.
Look to the left of the screen for the "Website" heading – choose that, and then choose "Pages".
If you would like to track stats on all of your content, pick "Default settings for all domains". Alternatively, you could pick a specific domain to apply the Google Analytics settings to while leaving the rest alone.
Next, find the "Integrations" section and choose "Integrate with Google Analytics 4".
To finish the process, you'll simply need to add the Google Analytics Measurement ID that you get out of your Google Analytics account. Copy and paste that ID into the appropriate field and save your process to finish the job.
As you can see, that process may take just a couple of minutes or less, as long as you already have a Google Analytics account set up for your business. By getting Analytics up and running right away, you can start to collect data on the performance of your content so you can make important decisions about how to spend your time and effort moving forward.
Adding Code to the HTML
Before you go running in the other direction, this option is not nearly as intimidating or technical as it sounds. Yes, you'll need to add a bit of code to the HTML that powers your site, but that's actually a very easy job. You don't need to write any code or know much about the technical side of things to make this happen.
The first steps of this process are going to be the same as the instructions above.
You'll go to your HubSpot account and find the "Settings" page to make the necessary changes.
As above, you'll go to "Website", then "Pages", and you can either pick a specific domain or all domains.
This is where the process deviates from what we explained previously.
This time, instead of entering a Measurement ID, you are going to copy and paste the Google Analytics tracking code that you can get from your Google account.
Once you find that code, copy it out of your Google account and paste it into the site header HTML field for your site. This will apply Google Analytics tracking to all of the pages on your site as soon as the code is installed and saved.
The Advantages of HubSpot
These days, it's easy enough to get a website up and running on your own. You can purchase a domain, buy some affordable hosting, and get to work almost immediately. So, why do so many businesses choose to work with HubSpot as opposed to taking an entirely DIY approach? Let's take a look at what has made HubSpot such a prominent player for businesses looking to reach their potential in a given market.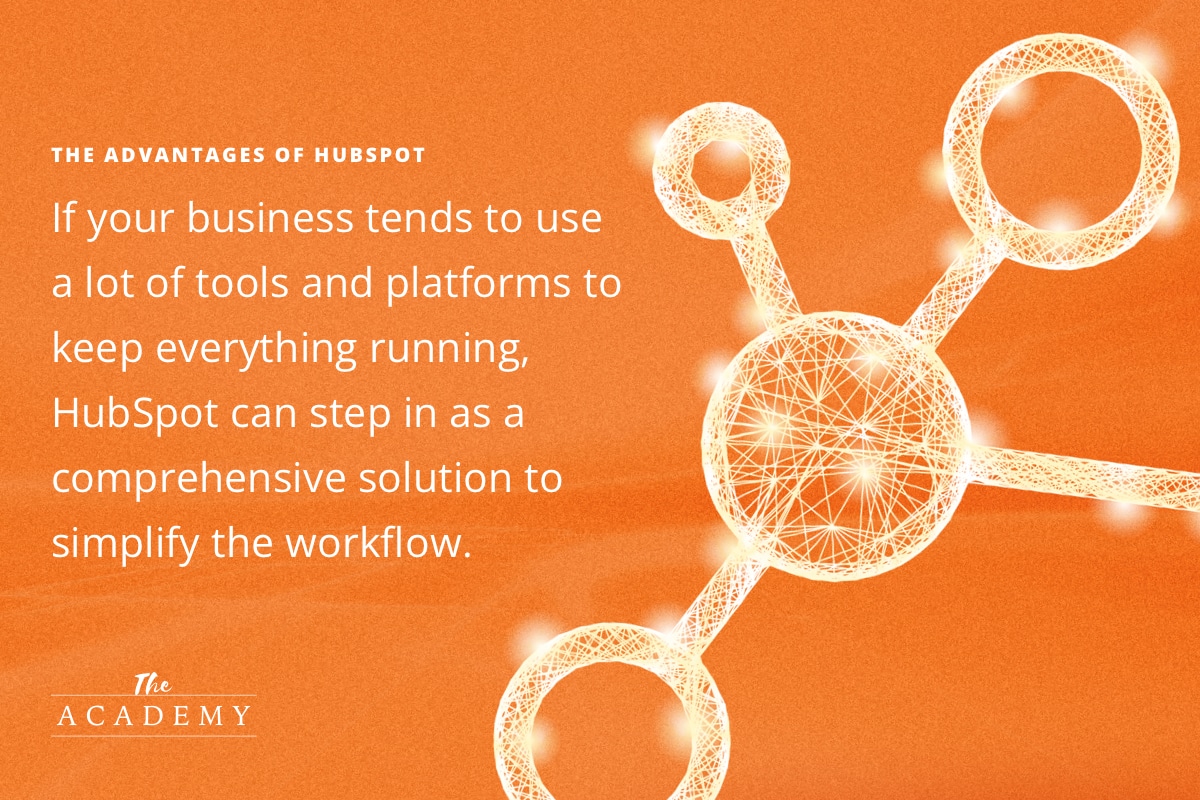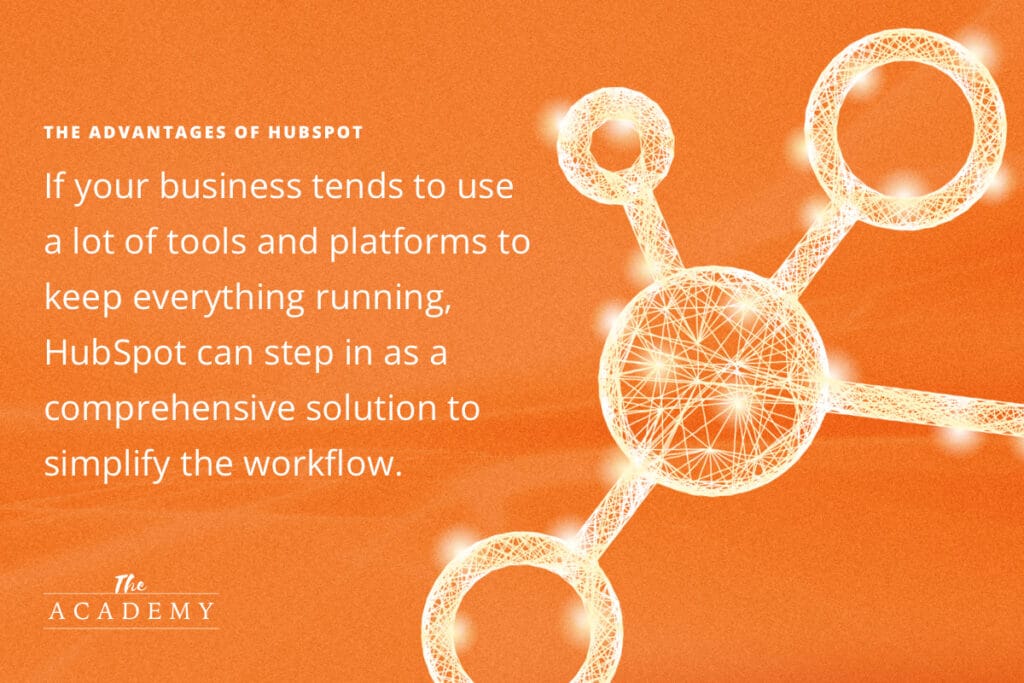 Simplify your process. If your business tends to use a lot of various tools and platforms to keep everything running (and it all gets a bit messy and complicated), HubSpot can step in as a comprehensive solution to simplify the workflow. With so many various tools offered within the same system, you can cut back on how many different things need to be managed. From inbound marketing to conversions and everything in between, HubSpot should make life in the office a lot simpler.
Valuable support. It's hard to run a business and also be an expert in everything else at the same time. Sometimes, what you need is someone to just guide you through an issue and help you sort out whatever it is that is going wrong. HubSpot is known for its strong support and you'll likely find that you can get what you need promptly through this platform.
Easy to get started. Keeping with the same theme from the points above, you'll also find that it's pretty easy to use HubSpot with just a short learning curve at the beginning. That's important, because with so many different people in your business likely to be using the platform, you won't want to present each of them with a steep learning curve right from the start.
Integrate social. Most businesses are active on social media, and they understand the value that it can bring from a marketing perspective, but it's still hard to keep up with it while so much else needs to get done. Again here, the value of HubSpot can be seen. This tool can help you streamline your social media processes into something that is easier to manage and won't eat into your valuable calendar any more than is necessary.
What is Google Analytics and Do You Need to Use It?
Google Analytics is the most popular tracking service to monitor the traffic and activity on your website. This platform is incredibly popular, easy to use, and free. While it's certainly possible to run a website without leveraging the power of Google Analytics, there isn't much reason to do so. Using this platform is a great opportunity to learn as much as possible about the performance of your site and the audience you serve.
The world of what you can learn through Google Analytics is nearly limitless, with countless advanced techniques and tracking strategies available to explore how your site performs down to the small details. However, even if you never get into this advanced, complex form of using GA, you can still benefit from just using the basics. Those basics include the points below:
Site visits. This is probably the primary statistic that you'll be looking at when viewing your site's performance. Part of the popularity of this stat comes down to just how easy it is to understand. It's simply tracking how many people come to your site during a set period of time. You can break it down into any time frame you would like by using the Google Analytics dashboard, but monthly visits is a common metric for site owners to track.
Bounce rate. Another stat to monitor in your account is the bounce rate for various pages, or for your site as a whole. A "bounce" occurs when a site visitor lands on one page and immediately leaves without checking out anything else. This is often seen as a sign that you aren't bringing the right people to your site, or your site has some functionality issues that are driving people away. Either way, keep track of this number and try to drive it down over time.
Page views. It's one thing to know how many people are coming to your site in total, but it's a bit more helpful to see how many times individual pages are being viewed. It's often the case that a small percentage of your sites will account for a large majority of the traffic, so you'll want to know which pages are most important and think about how you can best leverage them to better the site as a whole.
Traffic acquisition. Where are your site visitors coming from? This is another important point that you won't want to overlook within your Google Analytics account. Knowing what channels are doing the best job of bringing people to your site will help you decide what marketing tactics are worthwhile moving forward and which should be left to the side.
In the end, you aren't going to need to spend very much time setting up this integration with HubSpot and Google Analytics. There will be a bit of an upfront investment in time required to get up and running, but little to no management of the integration will be needed moving forward. We hope the directions in this article will be helpful for this important task, and we wish you the best of luck with your endeavors!