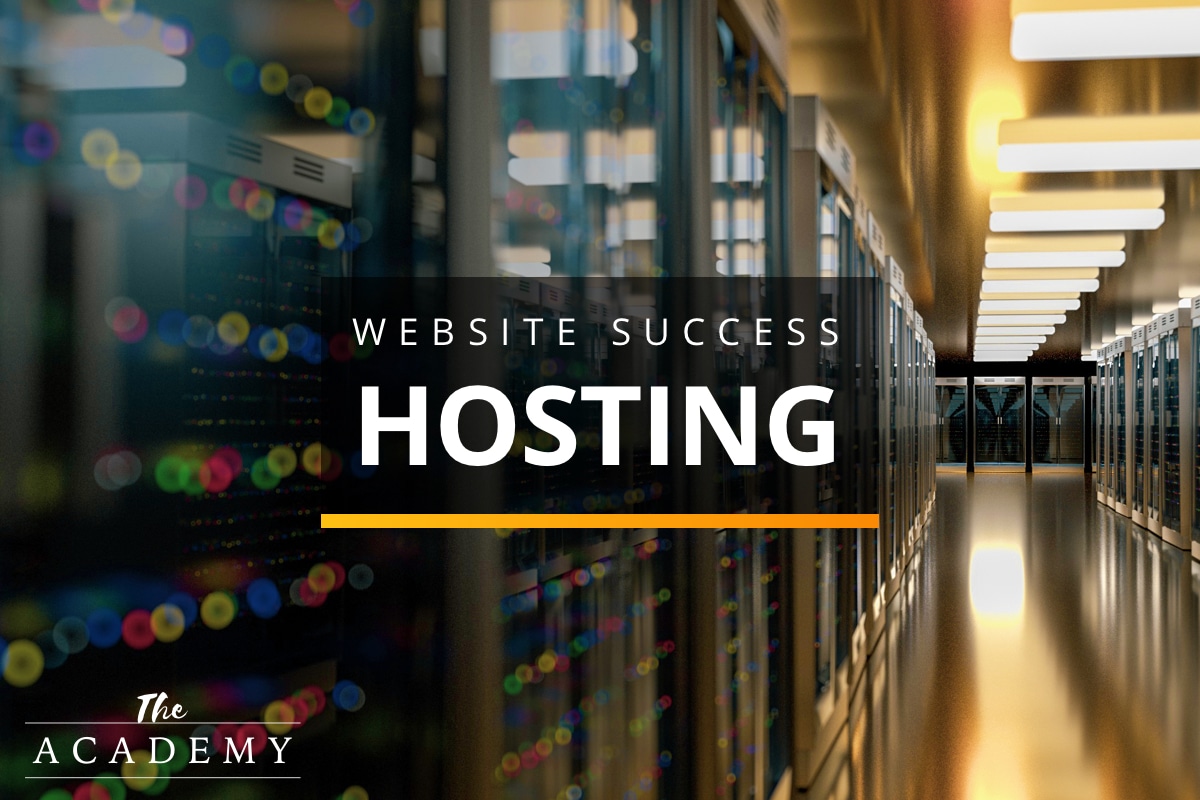 Finding great hosting is one of the biggest keys when launching a new website. The right web host can help your project reach a higher level, and the wrong one can sink the project before it even gets off the ground. If you have decided that you'll use WordPress for your new site, and that's a good decision, finding a great WordPress website hosting company should be high on your priority list. 
With this article, we'd like to introduce you to the key points to keep in mind when shopping for WordPress hosting. As a quick Google search will reveal, there are countless WordPress hosts waiting to take your business, but many of them will not live up to your expectations or requirements. The advice below should help you cut through the noise to find a host that is ideal for your needs.
Finding Website Hosting is Easy (Kind Of)
Let's get this point out of the way right at the top… If you are looking for website hosting, you'll quickly discover that there are thousands (millions?) of options available on the web today. From free hosting plans on up to high-end premium packages for huge websites with tons of traffic, there is hosting that is right for everyone.
Unfortunately, the massive hosting market also makes it difficult to find the right solution. Where on the hosting spectrum should you land? If you are hosting a site for a business, a free plan isn't going to work. You need something reliable and professional to represent your business properly. At the same time, you may not have the traffic volume that demands an enterprise hosting solution, and you probably don't have the budget for that kind of hosting, either.
Focus on Managed WordPress Hosting
To narrow your search and weed out many of the other web hosting options available today, zero in on managed WordPress hosting. This is a specific type of hosting that will make your life as a WordPress site owner as easy as possible. While WordPress is certainly a leader in terms of site hosting platforms, not all sites run on WordPress—and not all hosts have the expertise you need to guide you while using this system. You want a host that is committed to serving WordPress customers and who knows how to fix any technical issues that might pop up with your site.
Also, it's important to note the advantage of dealing with a WordPress host who specializes in this space and gives each customer the attention they deserve. When you opt to host with one of the massive players in this space, you'll get rock bottom prices—but nothing in terms of service in return. So when something goes wrong, you won't know who to contact or what to do. Your best bet will be to submit a support ticket through the hosting company's system and hope it works out. That's not exactly the kind of support you can rely on when running your critical business website.
With a specialized provider who deals with WordPress specifically, you'll know exactly who to contact the moment you have a problem. Plus, when you pick a good host with a strong reputation, you can expect to get an informed, helpful reply in short order. Keep your search for a website hosting company simple; if you are running a WordPress site, look for a host that is committed to that specific type of service.
Consider Servers in Your Hosting Decision
There is no room in today's competitive marketplace for a slow website. Now that most consumers have high-speed internet access, you want to deliver a site that is going to load quickly—since that is what they experience on most of the rest of the web. If your site is slow, the user will likely get impatient and look somewhere else for a solution.
In addition to satisfying your users, fast page load times are also an important SEO element. If you are working on improving or maintaining your organic search rankings, be sure to pay close attention to site speed. By working with a good host, you'll have fast servers delivering your content, and other technical elements will be put in place to make sure your pages are available in a hurry.
Website Security is Critical
It would be great if the internet was a completely safe place to do business, but we all know that is not the case. Every website owner must pay attention to safety concerns to protect the site from attacks that could lead to serious damage. Fortunately, a good website host can offer help on this front. Features that may be offered through your hosting company to boost security include a firewall, DDoS protection, scanning for malware, and more. As you go through the process of picking out your first or next web host, be sure to look carefully at what security features are used and ask questions if you would like to know more.
It should be noted that security measures are not only for sites that accept financial transactions. Sites that take credit cards for payment obviously need to have robust security measures, but they are not the only ones who need to be concerned. Even if your site doesn't take payment, you still want to secure the site to avoid unwanted downtime, loss of content, or other malicious actions. Hackers aren't always out just to steal financial information; sometimes they are simply looking to cause trouble or make a financial gain for themselves. For every site on the web, thorough security measures should be considered essential.
Downtime Makes You Invisible to the Web
For all the hard work that goes into creating a quality website for your business, there is one thing that you simply must avoid—downtime. When a website is "down", that means it is not accessible for internet users. In other words, the website hosting company is not making the files available to potential visitors for one reason or another, and those trying to visit any of your pages will get an error message.
The good news on this front is that most reputable website hosts do a good job of keeping your site live on the web nearly 100% of the time. However, you want to make sure that is the case, so go with a host that has uptime monitoring to report any issues or times when your site goes down. Also, you need to make sure that your hosting company is ready to handle an influx of traffic should you have a sudden spike that reaches unusual levels. For example, if a social media post picks up steam and many more people start to click on your links, that could take your site down if your host isn't able to handle the volume. Ask about how traffic surges will be handled to make sure you aren't going to have any unexpected trouble at exactly the wrong time.
Regular Website Maintenance is Not Optional
It's easy to overlook the maintenance aspect of running a website. You might think of a website as something you build once and then leave on the web for anyone to find, but that's not at all how it goes. A website needs to be thought of as a living thing; it will only thrive if you take care of it on an ongoing basis.
As a starting point, there are regular updates released for both the WordPress platform and the various plugins you may be using. If you fail to run these updates, there are a couple of negative consequences that could arise. First, your site may stop working properly if it falls too far behind on updates. Second, updates often address security holes, so failing to run the latest version of the software could expose you to an attack.
So, what does the maintenance of your site have to do with hosting? Simple—a great, hands-on WordPress host will handle all of this for you. The updates will be installed automatically, and other maintenance tasks can be taken off of your plate, as well. This benefit not only saves you time but also ensures that your site remains in proper working order day after day, month after month.
Regular Backups Help Avoid Disaster
Think of all the time and effort that has gone into making your website what it is today. Then think about all of that work being wasted because the site experiencing some form of technical problem and the files are lost. While that might not be a likely outcome, it certainly is possible. But this disaster can be avoided simply by using a host that will run regular backups. With consistent backups of your site files stored in a safe location, you can always restore your site if something should go wrong.
The frequency that you need to take backups will depend on how often your site's content is updated. If you update the site daily, backups should be taken at least once per day, if not more often. That will give you a relatively recent version of the site that is always available to grab and restore. For sites that are updated less often, fewer backups will be required, but you still want to make sure your hosting company is taking them consistently so any malicious or accidental loss of data can be restored right away.
How to Switch Hosting
What if you have a site already on the web but you want to switch over to a better hosting company? There are some technical details that need to be sorted out with such a migration, but it is certainly possible. And, the good news is that a quality hosting company will take care of this task for no additional charge.
You might want to think about switching to a new hosting company if you got started with a host that isn't focused on WordPress and doesn't offer some of the benefits we've talked about in this article. Likewise, you might find that as your site grows, you need better performance from your host and the servers that hold your files. If that kind of upgrade is not available through your current company, a free migration to a managed WordPress hosting solution is a quick and easy process.
Your search for the right WordPress hosting company doesn't need to be overwhelming or complicated. Oftentimes the same company you choose to design and develop your WordPress website is the same company that can offer good, secure hosting.