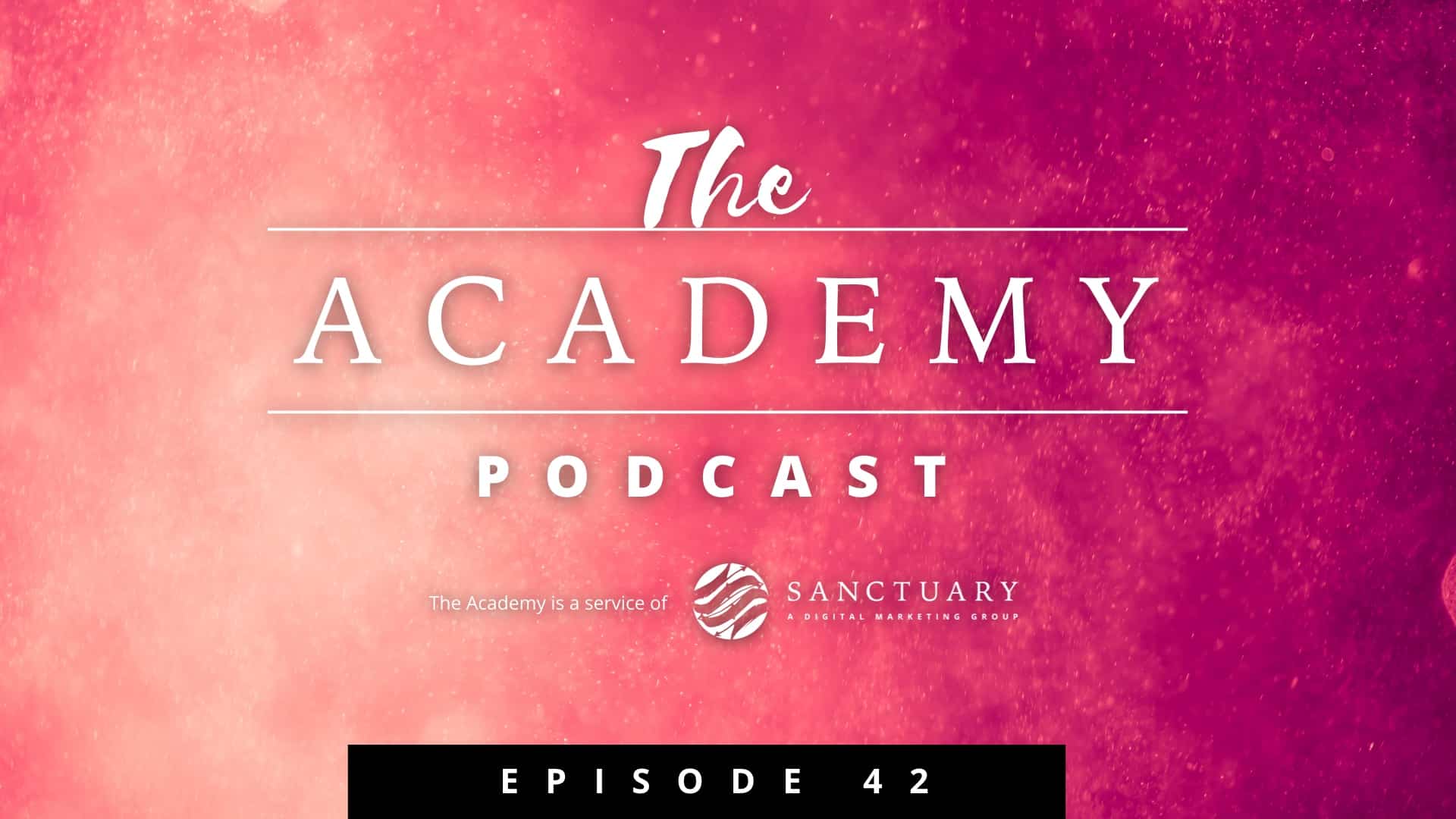 Today on the Academy I wanted to talk about goals and purpose as it relates to starting and running a business. For many people, goals and purpose are one in the same. The goal of a business is to sell something, and that something is sold with the purpose of generating money. Period.
This is the mentality of many business owners and managers. It IS extremely important to make money in business for obvious reasons. We all need money to keep our businesses going and growing. But having a singular focus on just making more money without understanding your real, core purpose is not going to be the path to your greatest successes in business or in life.
It's easy to focus on making money. It's equally easy to overlook the importance of clearly defining the purpose of your company and the real goals it's trying to achieve. Typically when someone starts a business they're usually more worried about getting the word out about their new business, making sales that pay the bills, and just focusing on finding ways to keep their new endeavor afloat. Getting started can be the most challenging part, and it's usually all-consuming because this is what's required to go from nothing to something viable. Making money is a critical element.
I get it. I've been there. I remember the early days of our business, Sanctuary, where it was just me. My purpose for starting the business didn't go much farther than wanting to do something that I enjoyed, that provided an income for my growing family. I did everything from sales to billing, website design to marketing, and everything in between. When the printer was jammed or the network went down, I became tech support. There wasn't much time to think at a higher level beyond just staying ahead of the tidal wave of work, issues, and never-ending challenges.
But, amongst all this chaos, I want to encourage you to take a moment out to explore the bigger picture and understand how defining your purpose and goals can help drive your business forward in a meaningful way. Specifically, it's the clarity of having these pieces in place that will help you make decisions that really impact revenue and growth. The key word here is clarity because so much of running a new business can involve managing chaos every day.
My goal with this episode is to provide business leaders with the motivation and direction needed to manage the chaos. It's important to rise above the day-to-day from time to time so you're guided by something more than the fires that are immediately burning in front of you on a daily basis. Operating this way results in just shooting from the hip and making undisciplined decisions in the moment. You're essentially unable to see the forest for the trees which means that your decisions will be driven by nothing more than what you see in front of you — and what you see in front of you during any given week can simply be chaos — which does not lend itself to making good decisions. Even if you're running an established business that's made it past the initial survival days, stopping to define your purpose and goals will help you to rise above the day-to-day work of managing what needs to be done, and make decisions and investments that keep you on track toward building something great and ultimately highly profitable.
About Sanctuary:
Do you need a partner to help you with your website or digital marketing strategy and execution? The Academy is a service of Sanctuary and we can help you with all your digital marketing needs. We'd love to chat with you about how we can help you grow your business. Learn more about our world-class digital marketing and website design services.
Sanctuary, a digital marketing agency based in North Canton, Ohio, helps companies grow their businesses by developing and executing end-to-end marketing strategies. We believe in partnering with purpose to create and execute powerful marketing strategies accountable to measurable results.
We partner with you to build custom websites and use marketing tactics such as search marketing, social media and email to drive leads and sales for your business. Our team comprises highly experienced and creative specialists in a range of digital marketing disciplines, from marketing strategy and execution, writing, visual design and development to social marketing, user experience design, analytics and more.
We've been guiding passionate, thriving businesses like yours that serve owners, employees and communities since 2006. Learn more.