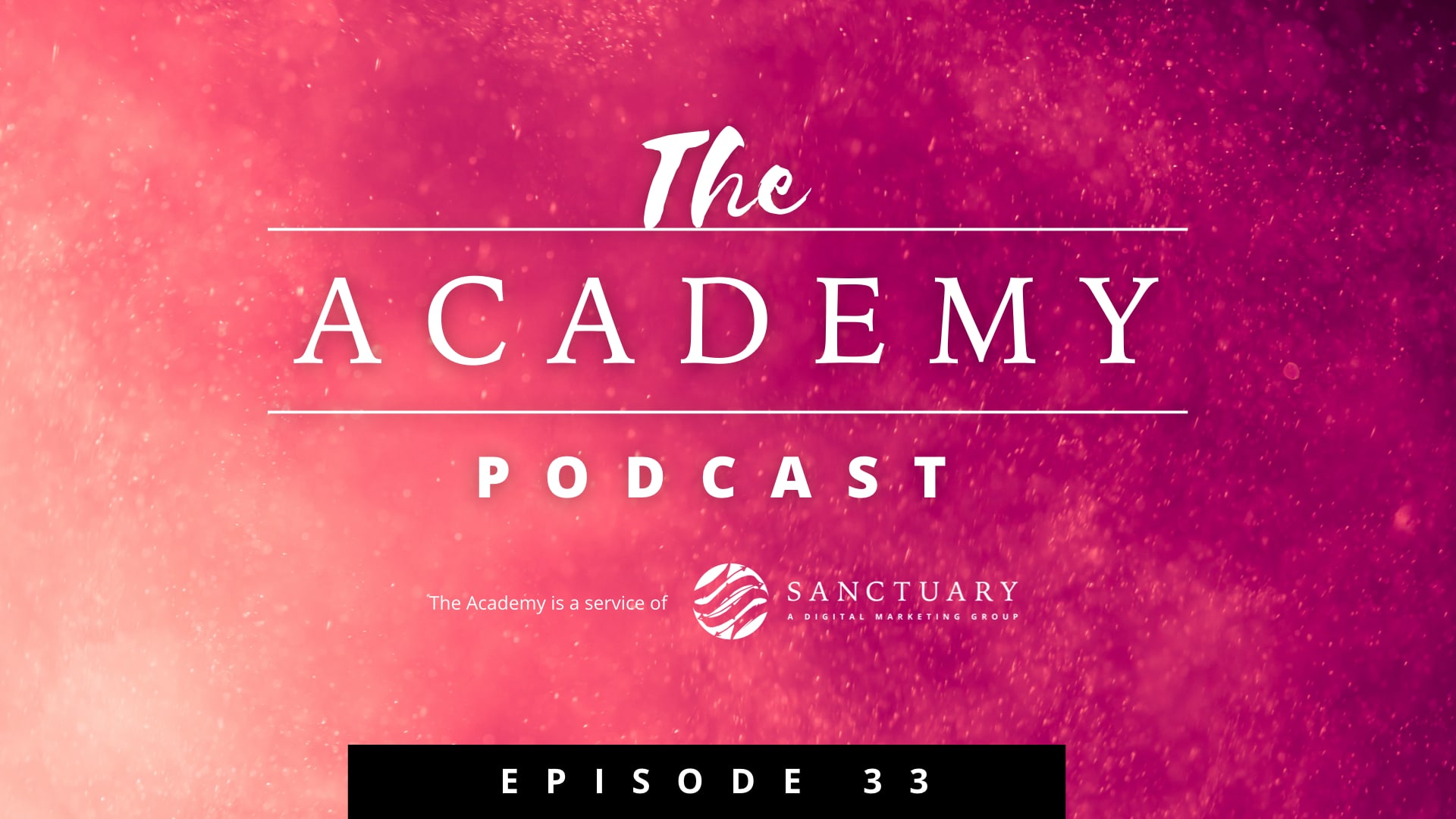 Today on the Academy we're going to be talking about how we can work together better as a team. We'll be using Patrick Lencioni's book The 5 dysfunctions of a team as a guide along the way.
How does this relate to business growth? Well, in my opinion, the success of your department or company as a whole comes down to having the right people who are able to work together to accomplish the company's goals.
As a manager or leader, it's extremely important to ensure that your team is continually working on this. It's not enough to just say that you've hired good people. Success will only come if they're able to perform at their best, together. So today let's spend some time discussing ways to do just that.
At Sanctuary, our core mission as a company is to grow our clients' businesses. This is what we come to work for and what we're good at. But, in our first value when we say "We are Sanctuary", we're also equally trying to be a Sanctuary for our TEAM in many different ways too.
Bottom line: we all want to enjoy coming to work and working together as a team to accomplish our goals. Continually working to do this well and enjoying working together is an important goal within our culture. Continually finding ways to do this better helps all of us enjoy work more and it ultimately helps us achieve our most important missions as a company.
So how do you help your team work together better? It can be hard because the issues span everything from managing egos and challenging personalities on the surface, to dealing with deeply ingrained individual behaviors and even past traumas in people's lives. The challenge of "working better together" is something that is not easily done and there is no quick fix. It's something that teams need to be continually working on because the job will likely never be completely done.
There are many ways that you can work on this challenge. Good teams will provide ways to encourage communication and feedback and conversation. They may even have systems and processes that help teams to work together better like quarterly conversations with leadership and even educational events that help people to learn and explore new skills. Many companies even implement team-building activities throughout the year that are meant to strengthen relationships and build bonds.
All of these things are great and worthy of your time and the expense to the company. But in Patrick Lencioni's book The 5 dysfunctions of a team, the path to becoming a high-functioning team has 5 major roadblocks and they all build on one another like a pyramid. No amount of feedback, education, or team building will do the job if the foundational issue is not addressed head-on. To solve all the dysfunctions, you need to start at the bottom of the pyramid with the most fundamental dysfunction that holds teams back – the absence of trust within your team.
About Sanctuary:
Do you need a partner to help you with your email marketing? The Academy is a service of Sanctuary and we can help you with all your digital marketing needs. We'd love to chat with you about how we can help you grow your business. Learn more about our digital marketing services here.
Sanctuary, a digital marketing agency based in North Canton, Ohio, helps companies grow their businesses by developing and executing end-to-end marketing strategies. We believe in partnering with purpose to create and execute powerful marketing strategies accountable to measurable results.
We partner with you to build custom websites and use marketing tactics such as search marketing, social media and email to drive leads and sales for your business. Our team comprises highly experienced and creative specialists in a range of digital marketing disciplines, from marketing strategy and execution, writing, visual design and development to social marketing, user experience design, analytics and more.
We've been guiding passionate, thriving businesses like yours that serve owners, employees and communities since 2006. Learn more.