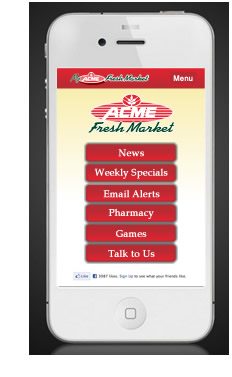 If you haven't heard by now, there's a lot of people that have a mobile phone. (Massive understatement) 153.9 million smartphones were sold in Q2 of 2012 alone which means that over 54% of all people that have a mobile phone use a smartphone. The Financial Times cites a recent JP Morgan prediction that 657 million smartphones will leave stores in 2012 worldwide. Whoa…
One of the big changes that we're seeing from this trend is that people are searching more and more for "stuff" on their phones and even making purchases. (I did it last week) The searches they're making are very locally focused too which is an important thing to note for all small businesses that have a website. Looking good and making it easy for users to find what they want on their mobile phones is becoming a critical aspect of digital marketing and web design. Why? Because bad experiences hurt your brand. Bad experiences tick off your customers. Bad experiences hurt sales.
So what do customers want from a mobile site? Fully 72 percent of users said in a recent Google study that mobile-friendly sites were important to them. 96 percent of consumers say they've encountered sites that were clearly not designed for mobile devices. 74 percent said that they would be more likey to revisit a mobile website and 55 percent said that a frustrating experience on a mobile website would hurt the perception of the brand.
So what do people care about most when they come to a mobile site? Most important of all is that they can actually use the website. Most websites work on a mobile phone but the presentation is the same as what you might see on a large computer — except 10 times smaller. This makes for a bad, frustrating experience because it's hard to navigate the site, you can't read the text and ultimately you're making users jump through hoops that you shouldn't.
Beyond that, what's important to users? According to Google:
Users expect the website to load fast. They want to see their options within 5 seconds.
Easy up and down scrolling. No sideways scrolling.
One or two clicks to get the information that they want.
Easy searching.
Clean and efficient design.
Big finger-friendly buttons.
They want to easily find the operating hours.
Options to "Click to call" the business.
Easily send an email to the business.
Connect using social media.
Of course the reasons for using a mobile website vary by industry. For example, here's what typical users want from a retail website:
Get directions or operating hours: 74 percent
Contact the store: 64 percent
Find product information: 61 percent
Make a purchase or order a service: 50 percent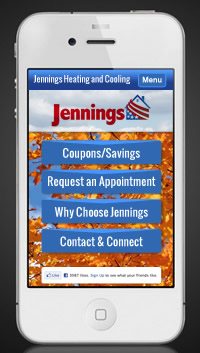 To be sure, mobile usage is growing and people are becoming more demanding and sophisticated when searching "on the go". This information shows that you should consider an optimized mobile presence for your business in the near future if you haven't done so already.
We have many mobile sites in the works for our clients and going forward we'll be automatically developing a mobile optimized version of every website that we produce. It's a critical element to local search marketing, increasing conversion and overall customer satisfaction.