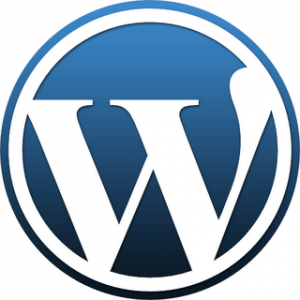 If you haven't already used WordPress yourself, you have probably at least heard of it. Either way it is a good idea to familiarize yourself with it. It may be because you are considering using it yourself or you could be wondering why so many people rely on it.
So, to get a better idea of what WordPress is, let us take a more in depth look at it.
Behind the Scenes
Simply put WordPress has gained such recognition and popularity because it is free and easy to use. This popular and widely used open source blogging approach is user friendly, for both content creator and reader. As far as content management systems or CMS goes, it is now hard to find anything that can beat what WordPress has managed to establish. Like Google for search engines and Facebook for social media networking, WordPress has set itself up as an established online tool to use for creating blogs and content marketing.
As far as features and functions, WordPress has a lot to offer including a web template system. When you create your site or blog through this service, you can select themes, plugins, widgets and various other features. You can also set it up as a single user or multi-user for blogging. You can also go mobile with WordPress making it easy to use or read than most of the popular mobile device options available these days.
How is it Used?
There are more ways than you can imagine for using WordPress, but more than likely you could be using it too. One of the main aspects is that you can add a blog to your own site with great ease. So, no matter what your website is, you can use this as a great blogging tool. From fans of knitting to a more serious business, WordPress helps you include the all so important blog. Not only that, but it works well with search engine optimization or SEO for content marketing.
So, even if you only want to use SEO to draw in more fans to your site not business, you can expect high traffic if you use SEO for your WordPress blog. In other words, when it comes to Google, WordPress sites get noticed. You can also feel good about using WordPress because it is safe and secure. In fact, this tool informs you of when there is an update to security so that you can make changes to your already existing blog.
Why Does Sanctuary Marketing Group Use it?
We use it for the reasons already mentioned here but it boils down to using WordPress because it is simple and stable as well as powerful and secure. It really helps us provide a powerful CMS to our customers without the expense or hassle of licensing fees. As an open source platform it also offers our customers with options so that they don't feel trapped in a proprietary piece of software. There are tons of excellent WordPress developers out there who can go on and maintain the site. Further, we prefer WordPress is the fact that it is so efficient when it comes to SEO. If you have been considering using it, is a great time to try it.