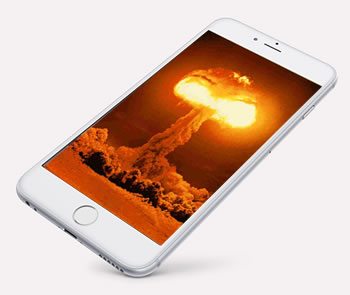 In a new, ongoing monthly report, our company President Chris Auman strives to identify the one big digital marketing news story that you need to know about.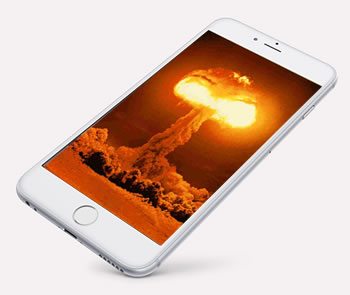 This month I wanted to make sure that everyone has heard about what some people are calling 'Mobilegeddon'.
It's now a top priority to have a mobile optimized website
As of April 21, 2015, Google will be making changes to their search algorithm that will reward websites that are 'mobile friendly'. On this date you will immediately see more websites in your search results that are considered by Google to be optimized for mobile phones. In the words of Google "Users will see a significant impact in our search results'.
This is actually an unprecedented move because Google hardly ever alerts us to changes in their algorithm, nor do they explain why some sites rank higher and some can't be found. But in this case they announced 'loud-and-clear' that they will be expanding their use of mobile-friendliness as a ranking signal. The goal: users will find it easier to get relevant, high-quality search results that are optimized for their devices. Websites that have not made the necessary changes will now be considered to be less worthy and relevant. Ultimately websites that do not pass the mobile-friendly tests will fall in the rankings and visits to the site will decrease because of it.
Because Google is the primary internet search engine and most website traffic originates from that search engine, this is why business owners are worrying, panicking, and even calling the update "Mobilegeddon".
How to make your website mobile-friendly:
So what can you do to ensure that your website is mobile friendly? Fortunately Google has provided us with specifics:
Your site will avoid software that is not common on mobile devices, like Flash.
It should contain text that is readable without zooming.
The content should be sized to the screen so users don't have to scroll horizontally or zoom.
Links should be far enough apart so that the correct one can be easily tapped by your finger.
Check your site for mobile usability issues across your site using the Mobile-Friendly Test Tool.
Refer to the developer guide for more information and tips.
Additional Best Practices For Mobile Success:
Here are some additional tips and best practices related to developing an effective mobile website:
User Interface: Because the screen is small on mobile devices, it's important to focus on the ease of use over a fancy interface.
Simplify: It usually does not make sense to have all navigation items immediately visible on smaller screens.
Prioritize: You'll need to prioritize the elements on the page that are most important and make them the most prominent and easy to find.
Speed: Optimize your website for slower connections. The speed that we can access information on our phone is still limited by the networks to which they connect. Plan for the worst because websites will be abandoned if load time is slow.
We would be happy to do a Mobile Review.