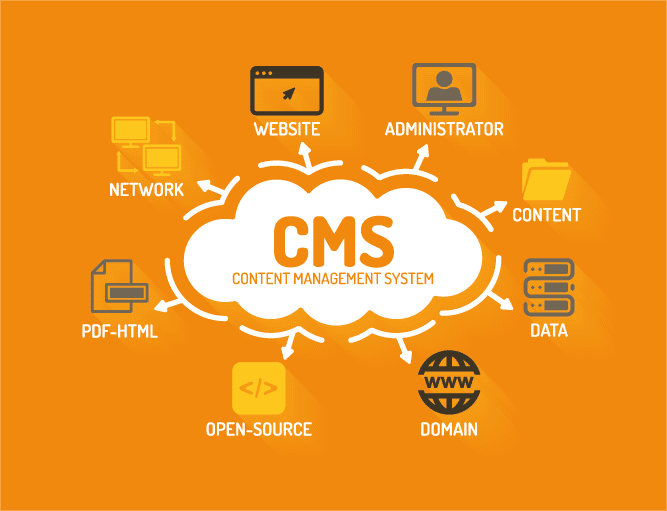 You can have the most beautiful, aesthetically pleasing website out there… that does nothing for your business. Not only is a website's design and appearance important, but the technical, behind-the-scenes stuff is, too. Maybe even more so! In order for your site to get crawled correctly by search engines and rank for organic search, you have to have a very smart, intentionally built website. At Sanctuary, we believe WordPress is the best CMS to help you do just that.
First Thing's First: What is a CMS?
A CMS or content management system is a software platform on which users can build, edit and manage a website without having to code it or needing extensive programming experience. Content management systems often give you access to templates and extensions you can purchase to add additional designs or functionality to your website. WordPress is a CMS that gives you full control and ownership of your website and is extremely user friendly.
So, Why WordPress?
At Sanctuary, we build all of our clients' websites on the WordPress platform, and if one of our clients isn't already on WordPress, we strongly encourage them to make the switch. People often think of WordPress as just a blogging platform, but it has evolved over the years into a powerful and comprehensive content management system (CMS).
Since the beginning, Sanctuary's developers have favored WordPress because of its simple, easy-to-use interface, advanced functionality with plugins widgets, and its focus on website security. This post isn't even sponsored by WordPress—we just love it that much! Read about five reasons why below…
1. WordPress Places Importance on SEO
Search engines like Google like WordPress websites because they are clearly organized and coded, plus there is SEO built into the platform. WordPress will actually automatically generate meta titles and descriptions for you!
There are several SEO plugins you can purchase within WordPress that will help you further optimize your site. Our favorite that we use on nearly all sites we build is Yoast SEO. This plugin gives you an easy way to enter things like a meta title, meta description, URL slug and even a focus keyword or key phrase.
2. WordPress is User-Friendly
Unlike some content management systems that are cumbersome and confusing, WordPress is clearly organized for the non-overly-technical person to understand and be able to use. When you log in to WordPress, you're met with a dashboard that gives you an overview of all you can do to edit and manage your content. For example, web pages can be found under "Pages", blog posts can be found under "posts", photos and video are all stored under "media", and so on. It really takes the guesswork out of finding what you want to change.
There are some website development companies that completely overcharge for updates and maintenance for your website. At Sanctuary, we offer our clients training upon the completion of their WordPress site so they are able to make updates on their own. Of course, we're available to help with things like that, but we also want to make it easy for you to work with your own website. After all, it belongs to you!
3. WordPress is Free
Yes, you read that right. WordPress is free to use and self-hosted. You do not have to pay a monthly or yearly fee to use the CMS. However, you do need to pay for your domain and hosting, which is true for any website built on any platform. You will likely end up spending money on it, though, because there are a number of plugins and widgets available for purchase to add additional features and capabilities to your website.
Even more important, WordPress gives you complete ownership of your site—even with the platform being free. Some website development platforms make you rent out the website and essentially use your content within it, so when the contract ends or you stop paying, you lose your files and content to that company.
4. WordPress is Secure
In addition to SEO, WordPress also takes security very seriously. In keeping with their goal to make everything easy for the website owner, it helps you stay up-to-date on software updates, which help keep your data secure and keep hackers out. Some software updates even happen automatically so you don't even have to think about it.
5. WordPress is Known for Its Community
Since WordPress is so popular, there are a ton of support forums and articles out there to turn to. If you run into a problem or want to accomplish something specific, chances are there's a post in a forum out there that'll help you through it.
It also means that there are plenty of people out there (like the Sanctuary team) who know the ins and outs of WordPress and can help you achieve your goals. That can't be said about every content management system or website development platform out there. If your website was built on some obscure platform, chances are that there aren't many people who will be able to help you with updates.
Ready to Make the Switch to WordPress?
If you're sold on the idea of building a new website on WordPress or moving your existing site, we can help! We're intimately familiar with WordPress and all the opportunities it presents for your business. Let's talk to get an idea of the best plan of attack to improve your company's online presence. Contact the Sanctuary team today!