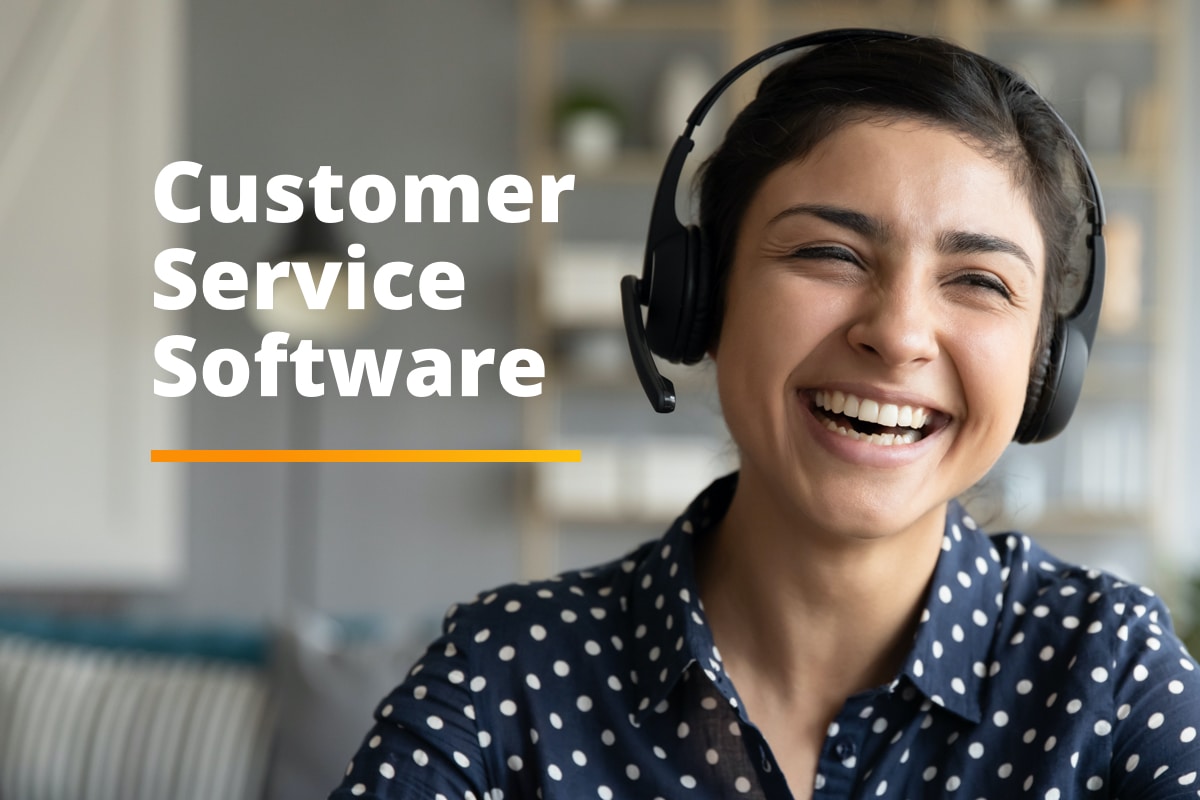 Providing customer service is one of the core functions of a business. For a business that operates a brick-and-mortar location, that customer service often happens in person. Employees who work at the location interact with customers, helping to answer their questions and solve their problems.
Of course, such a model doesn't work for your business's website. You can't see the people who are on your site at any given time, and you can't directly talk to them (unless they initiate a conversation). So, does that mean you toss out the importance of customer service and just leave your site there for people to find and do with it what they will? Of course not – you can still offer great service, and doing so may help you rise above the competition in your niche.
To help you offer the best possible service to your website visitors, we'd like to use this article to discuss software options. There are different types of software that you can add to your site to make it easier to give your customers the support they need. While the final decisions on what software to add will depend on what functions you want to make available, the ideas below should get the wheels turning.
The Benefits of Adding Customer Service Features to Your Site
When building or managing a website, you want to deliver as many useful features to your visitors as possible. Some of those features are pretty basic, like some attractive images, informative copy, contact information, etc. There is still plenty of room on a modern website for these kinds of features, but you don't need to stop there.
Thanks to significant leaps in technology in recent years, it's now possible to add some additional customer service features that will help users get the most out of your site. Later in this article, we are going to discuss three different possibilities for features you can add to your site that will fall into the category of customer service software. For now, however, let's take a moment to talk about some of the potential benefits of putting one or more of these options into action.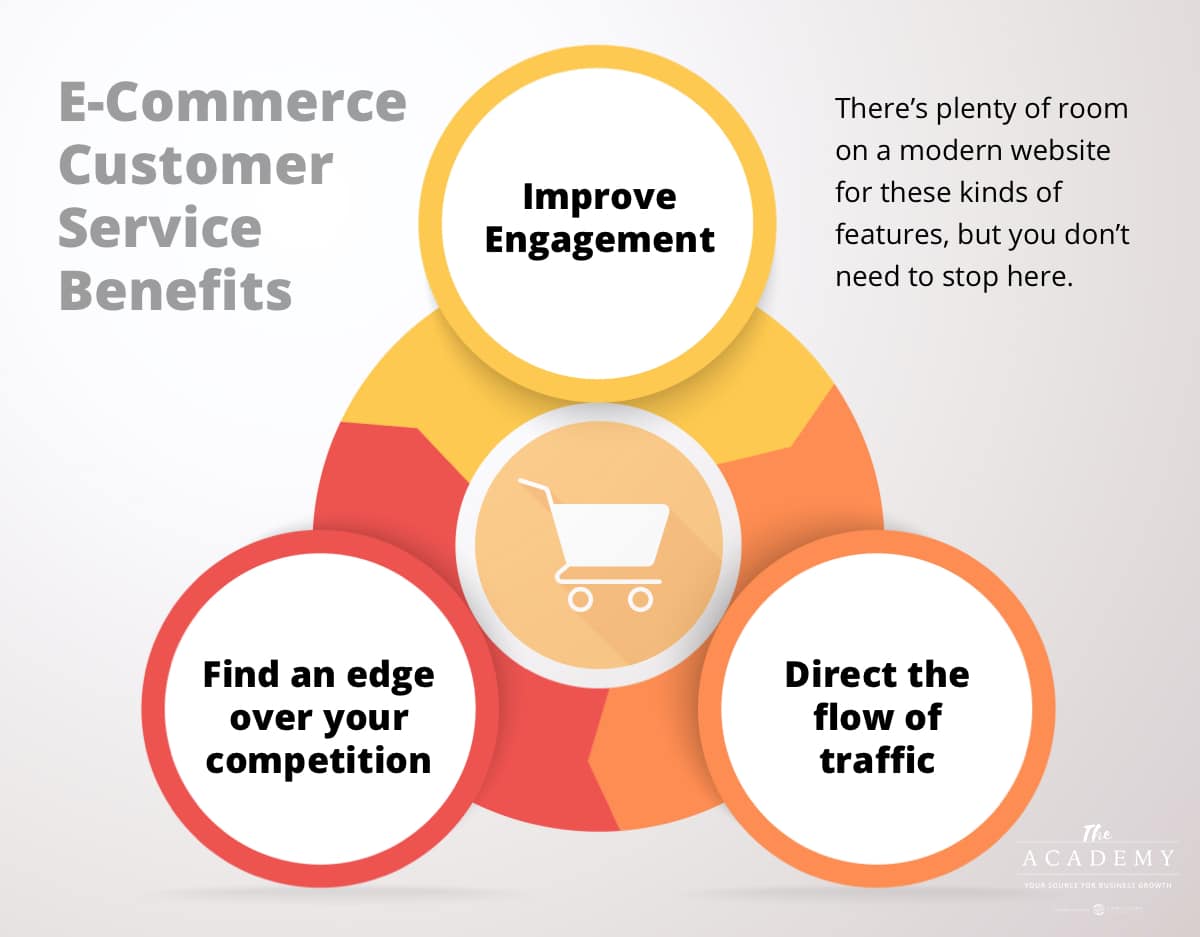 Improve engagement. As mentioned in the introduction, one of the challenges with running a website for your business is that you don't have the opportunity to interact directly with your customers. This means less engagement and a reduced connection that you can make with those who may wish to buy from you. Proper customer service features can get around this hurdle and help you make a stronger connection. It still might not be quite the same as talking to someone in person, but it could be enough to keep them around until they have learned more about what you have to offer.
Direct the flow of traffic. If your business is like most other businesses, you probably want to funnel most of your customers in a specific direction – specifically, you want to point them toward the kinds of purchases that will make you the most money. Customer service features can not only help visitors find what they need, but these features can also help those visitors gain a better understanding of what it is that they need. In other words, through customer service technology, you can enhance the shopping experience to add insight and experience and help your buyers land on the things that you really want to sell them.
Find an edge over the competition. Many markets are packed with competition and even the smallest differences can allow one business to stand out above the rest. As you review what your competitors offer on their sites, you might find that they don't have much in the way of customer service software in use. So, by implementing one or two of the ideas below, you can carve out an edge that may pay off in a big way down the line.
Live Chat is the Best Available Option
Without a doubt, adding a live chat feature to your website is the most impactful of the ideas we've included in this article. Even if you have never used a live chat feature on your own site, you are no doubt familiar with the technology already – you've certainly seen it in use on countless other sites around the web as you go about your day-to-day browsing.
Here's why it's advantageous to integrate live chat on your site:
Gives your site an interactive, alive feeling
Visitors will know that help is always just a click away
Adds value simply by being available and making your site feel more accessible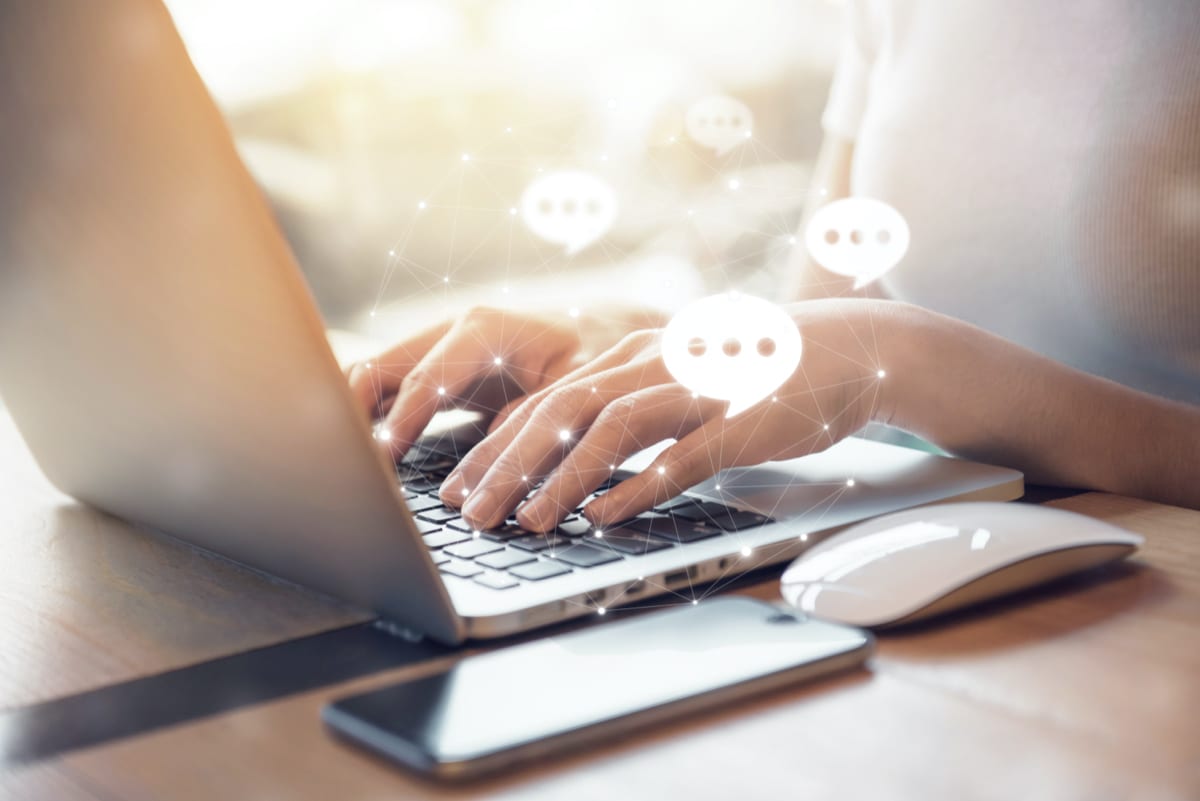 Live Chat
There are two general approaches to using a live chat function on your site. For one thing, you can have the chat staffed by a support agent who is always available to answer questions. Of course, the internet never sleeps, so the chat would need to be staffed around the clock. If you take that approach, you'll need to contract with an agency that offers that kind of support, and you can then provide the agency with training materials so their agents answer questions on your site correctly. In most cases, this is the approach that is going to get you the best results in terms of how your customers are served.
Chatbots
Alternatively, you could choose to have a chatbot answer queries that come in through your site. As the technology for such bots continues to improve, the results they provide get better and better. While the user will still know that they are chatting with a bot rather than a live human, it might not matter – the bot may still be able to get the user the information they need and effectively answer their questions.
Live chat functions can be used in any number of ways on a website. You might simply use it to field general customer service questions, especially if it is going to be staffed by a live person. It could also be used as a way to help visitors find the pages they are looking for, or to help them shop if you have an ecommerce store. Think about the issues visitors generally run into when landing on your site and then determine what live chat methods could be used to solve those problems effectively.
Make Related Product Suggestions
This is another customer service feature that you've surely encountered out there on the web when conducting your personal business. As you are shopping on a site, it's likely that the site will suggest other similar products that you may want to purchase. This is a handy feature that is relatively easy to implement with the help of modern ecommerce software.
Of course, from the perspective of the business, this is an attractive feature because it serves to add to the total value of the average cart. If someone is getting ready to check out and they decide to add one of these suggestions to their order, you've instantly made more money. So, from a purely profit-driven perspective, this is an appealing addition.
But it's not only about boosting cart values. This software implementation can also be seen as a genuine customer service feature, as it might help people find exactly what they need. For instance, if someone is looking at a product that is almost right for their needs, but not quite, they might go ahead with the purchase for lack of a better option – and they won't be totally satisfied in the end. If the product suggestions point them to the perfect item, however, they'll be happier with what they receive and everyone wins in the end.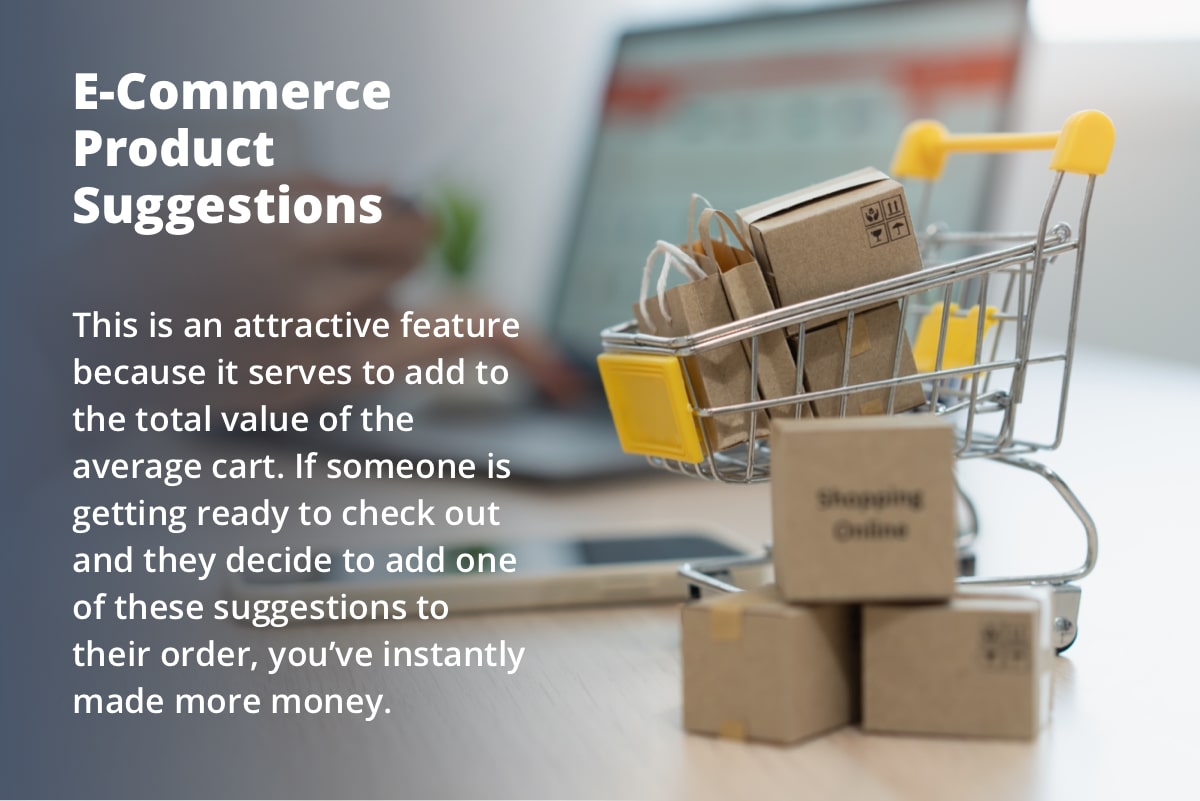 Ability to Create an Account
One other way you can serve your customers – that might not come to mind right away – is by supporting customer accounts on your site. By allowing customers to register for an account, and then use that account each time they return, you can streamline the shopping process.
After an order has been placed, for example, they can easily come back and log in to the site to check on the status of the order. You may also enable the ability to save or "favorite" certain items on the site, so they don't have to look for them all over again if they don't make a purchase on the first visit. Just like with the other ideas we mentioned above, modern website software makes it relatively quick and easy to implement this feature. Also, having customer accounts can allow you to streamline some processes and you might find your team saves time on the backend as a result.
Don't Forget About Traditional Features
Yes, the software options above can play a powerful role in helping to improve the performance of your site, but don't lose track of traditional website components that also can be lumped into the category of "customer service". Specifically, the items listed below need to be in place on any business website:
Contact page. Having a good contact page on your site with all of the relevant information about your business is an essential component of building and maintaining a website.
Frequently asked questions. A big FAQ page can go a long way toward cutting down on the number of customer service requests you receive. In fact, each time you receive a new customer service question, consider turning that into an FAQ so you can answer that question for future visitors without them needing to reach out. You might also find that your FAQ page gets some traction in the search results for various queries, which would be a nice bonus.
Pricing. Yes, even your pricing page can count as a feature that goes into the customer service category. With clear and transparent pricing on your site, your potential customers will know exactly what all of your products and services cost without having to take any further steps.
Start by Testing Just One Customer Service Feature
You certainly don't need to use all of the options we've discussed above, and you probably shouldn't. Even just a single customer service feature could go a long way towards engaging more effectively with your visitors and giving them what they need to decide to make a purchase or at least get more information.