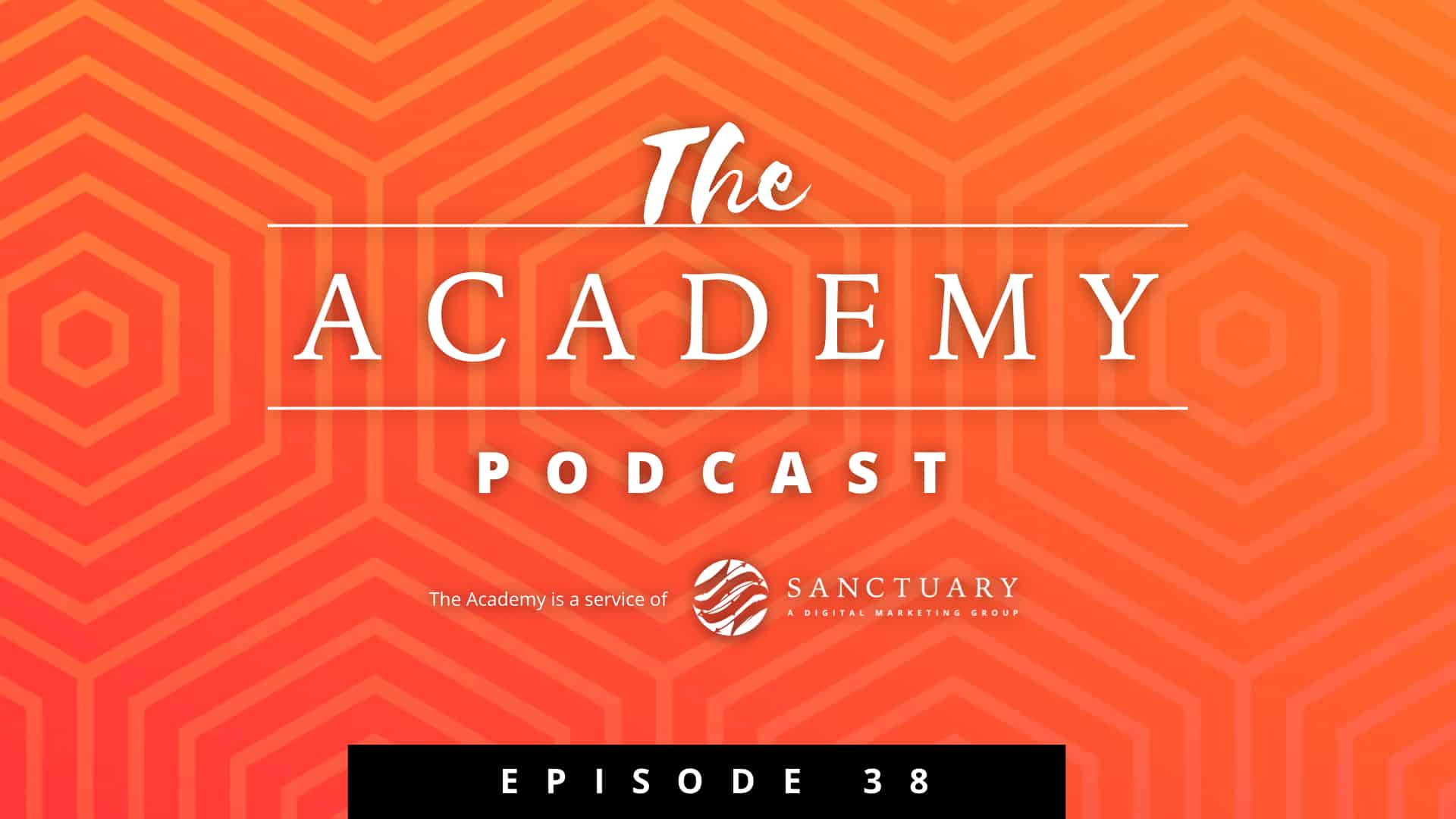 Today on The Academy we'll be talking with Cortney Ayers and Lauren Zils, two extremely experienced marketers who currently lead many of the efforts here at our digital marketing agency, Sanctuary.
Some of the topics that you'll hear about today include:
What does the Director of Strategy do?
What is the best thing about being a strategist?
What trends are we seeing right now?
What are the top business pain points?
How digital marketing can help with hiring.
Why you need to sell yourself as a company to potential team members?
How digital marketing can help showcase your company culture.
What issues are companies having with hiring?
Why telling your company story in your marketing is critical.
What we've done and where we've had success with our clients.
What industries are challenged right now?
What are people looking for in a job these days?
Why you always need to be thinking ahead with your strategy plans, and much more!
Lauren Zils is an industry-leading digital marketer with a solid understanding of the digital marketing ecosystem and what it takes to drive results. She is a driven professional, never afraid of a challenge and always willing to tackle even the most daunting project. As a Director of Strategy, Lauren's primary objective is to ensure clients are meeting their business growth goals, ideally increasing leads and sales that grow their business.
Cortney Ayers is a digital marketing professional with a big passion for helping people meet their goals both professionally and personally. Her primary objective is to ensure that clients are meeting their business growth goals, ideally increasing leads and sales. She accomplishes this by digging in deep to understand the client and its market, coordinating with the strategy team to understand the best plan of attack, and orchestrating all the moving parts with the delivery team to achieve results.
About Sanctuary:
Do you need a partner to help you with your website or digital marketing strategy and execution? The Academy is a service of Sanctuary and we can help you with all your digital marketing needs. We'd love to chat with you about how we can help you grow your business. Learn more about our world-class digital marketing and website design services.
Sanctuary, a digital marketing agency based in North Canton, Ohio, helps companies grow their businesses by developing and executing end-to-end marketing strategies. We believe in partnering with purpose to create and execute powerful marketing strategies accountable to measurable results.
We partner with you to build custom websites and use marketing tactics such as search marketing, social media and email to drive leads and sales for your business. Our team comprises highly experienced and creative specialists in a range of digital marketing disciplines, from marketing strategy and execution, writing, visual design and development to social marketing, user experience design, analytics and more.
We've been guiding passionate, thriving businesses like yours that serve owners, employees and communities since 2006. Learn more.