What it is: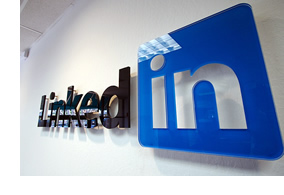 Linkedin.com, the professional's version of social media networking can be an effective way to grow your business. There are a number of ways that you can use this valuable, free tool in the goal of growing your network, staying in touch with current contacts, marketing, education and ultimately having a business "presence" outside of your website to keep you top-of-mind with past and present colleagues. In the world of business, networking, generating leads and marketing is always important, but only if your efforts pan out. Usually this means consistent contact with your network and clients. LinkedIn is an excellent tool to help you stay in touch with your network and clients and vice-versa.
What are the problems:

Lately there have been plenty of people who think that Linkedin.com is missing the boat in many ways: numbers are down and dropping in the United States for the site. In fact, the membership numbers for Linkedin.com in the US are only half that of the worldwide numbers. Other social media networks have far greater numbers but many of those are not focused on the business world and it is hard to take people seriously if they are posting business tips among their latest exploits on Mafia Wars and when they've just returned from the restroom (Twitter/Facebook).
Why it's a great resource and networking tool:

What's great about Linkedin.com is that it is meant to be a site for business professionals, with company information, resume information and other facts. The overall traffic doesn't matter just as long as you use the tool for it's basic purpose which is staying connected and becoming a trusted resource. That said, even though traffic is down, new developments with the site, including the ability to synch your Linkedin.com profile with your Twitter account, for instance may lead new users to the site as well as a return of those who have neglected their profile for far too long. Personally, the fact that I can update my LinkedIn status and my Twitter feed at the same time is a huge improvement.
In the spirit of helping you understand how LinkedIn.com can benefit your business I offer ten ways to use Linkedin.com to grow your business:
1. Connecting and staying connected with others
By far, the best way to use LinkedIn.com to grown your business is by keeping in touch with your network. Using Linkedin.com to connect (and stay connected) with the others can allow you to increase your network, remain top-of-mind when someone needs your product or service and it takes very little effort.
2. Generating new business leads
Using your Linkedin.com profile to introduce yourself to new customers and to promote new products is an excellent use of the resource. Adding information about these items on your company's public page as well as on the profile page ensures that a wider variety of people are able to view and become interested in this information. Don't be too "salesy" though. Be a good friend and partner first.
3. Post jobs
There are countless ways to post a new job with your company on the internet and off, including placing ads in papers, magazines and trade journals. However, if you want to reach the professional level, dedicated people in a particular industry, using Linkedin.com is a great way to do so.
4. Respect and a sense of longevity
Having a well maintained profile on Linkedin.com can get you some respect that might have been missing before. Make sure that all information contained on the profile is up to date however.
5. Broadcast achievements and new developments
In addition to press releases and other forms of relaying information, you can use a Linkedin.com profile page to update followers about new products, new hires or new campaigns with a simple click of the mouse.
6. Creating a "Buzz"

Other companies may be using the same techniques as you when it comes to Linkedin.com. The more people that are talking about your company, your staff or your products, the more buzz is generated. Buzz equals interest. Interest equals more business. Linkedin.com is a great way to start that chain reaction that spreads throughout your entire network and beyond
7. "Researching" the competition
By using Linkedin.com to follow your nearest and upcoming competition, you can be in the know. Every user on LinkedIn.com has a public profile so if you've made some contact with them in the past they should accept you into their network. You'll never be surprised by what a business rival is up to again when you have resources that allow you to know what they are doing. You also never know how you can learn from your rivals – or even in some circumstances make a decision to become partners or even go work for them!
8. Stay "connected" with your staff

Rumor has it that Phil in accounting is unhappy with his position and that there might be a move soon. You can also see what Phil might be saying or doing within LinkedIn that might tip you off. You might even know the grapevine's take on what company Phil might be looking toward. Researching whether or not a company has publicly posted openings on LinkedIn could let you know if it is true or not. Whether you act on the rumors or not is up to you and of course, and Phil's performance. "Spying" on your employees can be unhealthy but using LinkedIn to stay connected to your employees can be useful. At a minimum it's just nice to loosely follow your staff and ensure that everyone is happy and content.
9. Marketing and press minus the effort
You can use Linkedin.com to post information about your company in one spot, including press releases and articles. You can also update your Twitter feed and kill two birds with one stone. Offering information, updates, free advice and status information is a great way to stay top-of-mind with your network.
10. Follow and learn from your network

Granted, this post is about growing YOUR business, but networking is not always about you. Again, if you sincerely stay in touch and be genuinely interested in the personal and business relationships that you have, the sales will come. Networking is about relationships and you should focus on being a good partner and friend before you focus on sales. LinkedIn.com is a great way to stay connected and show interest in what others are doing and MAYBE even learn something from them in the process.
Chris Auman is the President of Sanctuary Marketing Group, Inc. and you can join him on LinkedIn.com here: http://www.linkedin.com/in/chrisauman