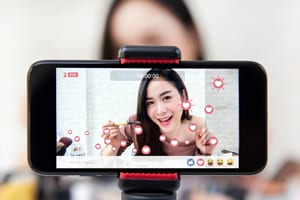 Think about the last time a friend or family member told you about a product. It's likely you felt more apt to try it because you trust the person who recommended it. Now imagine that same recommendation amplified times a billion. We want to know if a product will be worth it before we invest in it. And that's why influencer marketing works so well.
According to Statista, there are over one billion people on Instagram. Influencers, people who have gained popularity through various online outlets such as blogging, YouTube and Instagram, have become such an important part of both social media and digital marketing. Because of their popularity, people are actually trusting and listening to what these people have to say. Imagine if they were talking about the amazing benefits of your product or service.
Paying influencers to try out your product or service and then post about it on their social media channels could help you get:
More engagement on social media
Increased traffic to your website
New leads
More sales!
Influencer marketing could be the key to getting more leads and sales in 2020. So let's dig into what exactly it is.
What is Influencer Marketing?
Influencer Marketing, according to Influencer Marketing Hub, is "a hybrid of old and new marketing tools, taking the idea of celebrity endorsement and placing it into a modern day, content-driven marketing campaign." What's the difference between influencer marketing and a celebrity endorsement? Influencer marketing will end with a collaborative campaign between the brand and influencer. It's more functional for brands and the influencers that promote them.
Another difference between celebrity endorsements and influencer marketing is that an influencer could be anyone, not just an A-list celebrity. They could be a fashion blogger, a social media mogul, or a reality TV star. The possibilities are endless. What makes them an influencer is that they have a following. Let's take a look at a few of the different types of influencers, according to Grin.
Bloggers
Bloggers regularly publish a certain brand of content on their blog and, most likely, social media pages. Vloggers are a type of blogger, who share this same content in videos. Popular bloggers and vloggers have large, highly engaged audiences who trust them for industry information.
Social Media Moguls
Social media moguls are people who organically gained a following on social media platforms just by posting pictures, videos, and other content from their everyday lives. These people are perceived by their followers as everyday people rather than high-profile celebrities, making them more relatable and trustworthy.
Reality TV Stars
Reality TV stars are often more relatable to social media users because they are just regular people (who just happened to appear on a reality show.) Social media users also form a connection with reality TV stars while watching their lives unfold every week. They, once again, trust them for advice on products and brands.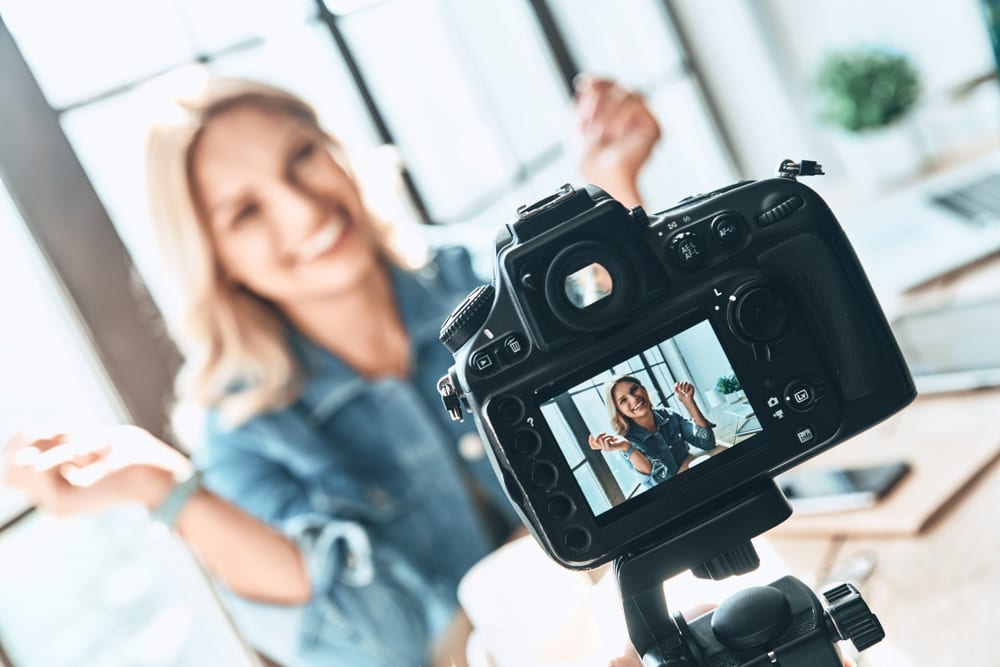 Where Do I Start?
You may be thinking that scoring any social media influencer to promote your brand sounds challenging. Although it does involve some planning, the results will be well worth it. Here are some helpful first steps to take.
Determine the Appropriate Social Media Platform and Influencer.
You want to nail down what influencer and platform would work best for your campaign. Think about who your target audience is, who they're following, and where they're following them. Don't try to master more than one platform or influencer at once, because it's too difficult. Focusing on the best option for your brand will ensure the best possible results.
Set a Realistic Budget
Setting a budget will determine what level of influencer your brand will be able to work with. For example, according to Forbes, "The average cost of a post, with someone who has less than 100,000 followers, is $300. So, expect a real campaign to cost at least $5,000."
Cost varies not only based on number of followers, but also based on the type of influencer. Hubspot does a great job of giving some ballpark numbers to consider:
Micro-influencer: $80-500 per piece of content
Celebrity influencer: $3,000-$500,000+ per piece of content
Blog influencer: $400-$5,500 per blog post
Social media influencer: $100-$550,000+ per social post
KOL (Key Opinion Leader): $500-$5,000+ per piece of content

Reach Out to Influencers
Reaching out to possible influencers for your brand could be as simple as messaging them on your desired social media platform. But if you'd like influencers to notice your brand first before reaching out to them, you could follow them on social media and engage with their content. When you do reach out, make sure you tell them about your brand and why they should want to work with you.
Give Your Brand a Boost with Influencer Marketing
The bottom line with influencer marketing is that people trust people. Influencer marketing will allow you to put the word out there about your brand. If it's successful, influencer marketing could be a helpful tool to get people engaged with your brand.
Talk to us about what your business could be doing with influencer marketing!