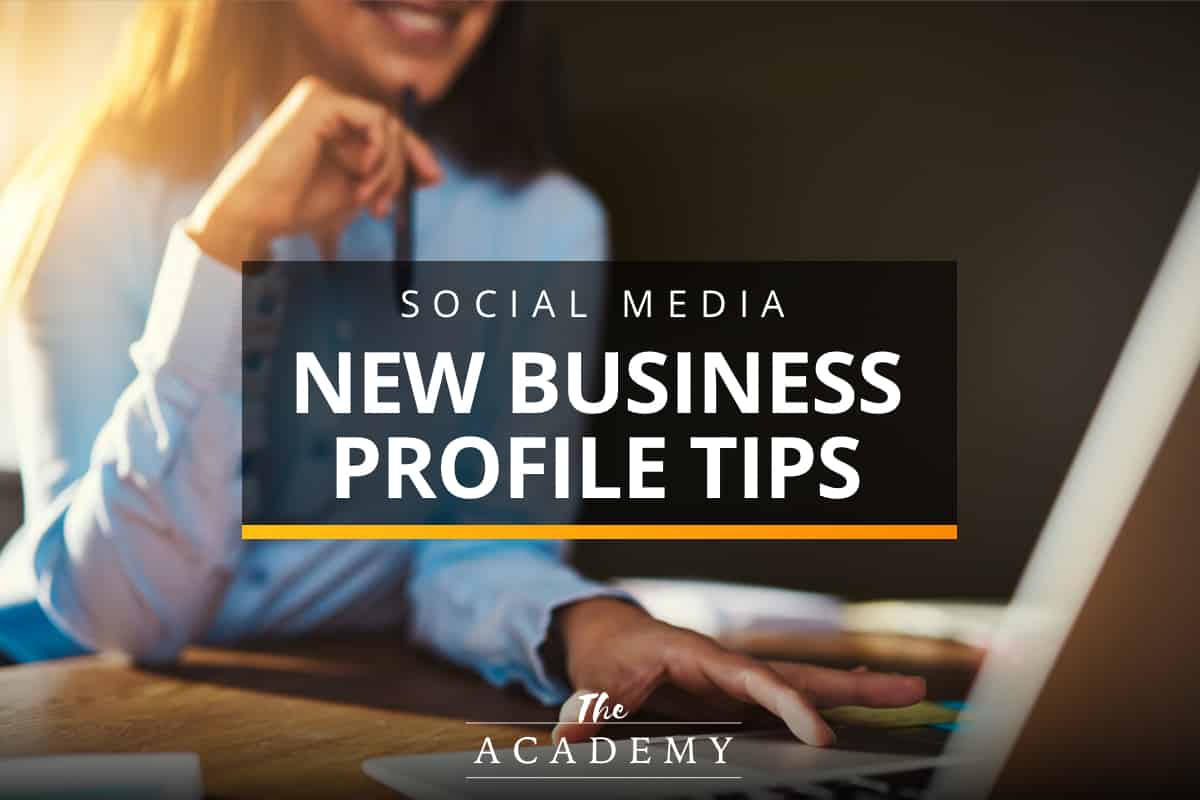 Every business approaches social media in its own way. Some businesses love to engage with social channels and see these platforms as fundamental to their success. In other cases, businesses will ignore social media completely, never even bothering to do so much as set up a Facebook or Instagram account.
So, what's the right approach? While you don't have to dive in head first to the social media pool, we do think it would be a mistake to ignore it altogether. There is a lot to gain from being present on social media, and when executed correctly, it doesn't have to be a major drain on your time or resources. We'd like to use this article to talk about why social media can be so valuable, how to get started, and how to maintain your presence in a sustainable way moving forward. 
Why Social Matters to Your Business
Social media is a natural fit for some businesses, but it doesn't necessarily seem like a great match for others. If you think of your business as being in the latter category, you might be tempted to just pass it up entirely, opting to instead spend your time on other things. That would be understandable, but it's likely a mistake. Social matters to your business for many reasons, including those listed below:
Creating a wide net. Even if social media never becomes a core driver of your business activity, you shouldn't pass up the potential traffic and sales that are waiting to be had. Simply put, there are at least some people on social media who are interested in what you have to offer. If you can find some of those people, you'll be creating a net positive for your business. Too many business owners see it as all or nothing—either social media is a huge boost to the business or it's worthless—but there is a middle ground outcome that can still be meaningful. If you aren't on social media at all for your business, your net is smaller, and you'll inevitably capture fewer leads as a result.
Valuable interaction. The connection that social media offers between your business and your customers is another advantage that should not be overlooked. Even if only one out of every one hundred customers come to your brand through social media, you'll be able to get direct feedback from that 1%, and that feedback can help you serve everyone better. The nature of social media is that it is a two-way street for communication, and that's not something that usually exists with your audience. Take advantage of that feature and learn as much as you can from your audience to make your products and services better.
Be present and active. If you are going to run paid ads or drive other forms of traffic to your digital assets, you'll want to make sure everything looks like it is up and running for your brand. People who rely on social media for many things in their life might think your business is dated (or simply gone) if you don't have an active social presence. That's just how the web works, so playing the game and keeping up with the times can help you avoid getting passed by the competition.
Collecting Digital Assets
Once you have decided that you are going to get up and running on social media, you should start collecting digital assets that you can use on various social platforms. Often, this just comes down to gathering up images—both photos and graphics—that you own and can use to promote your business. If you have a physical location, this can be as simple as walking around that location and taking some quality photos that can be used on your social accounts. 
Don't let the need for digital assets put you off from creating social media accounts right away. You really can keep it simple here and get started effectively. Sure, later on, you might want to explore options like making videos to communicate with your audience, but that stuff can wait for now. To get started, just take a few photos and round up any digital graphics you have made over the years for other projects. With these items in a folder and ready to upload to your account, you'll be ready to get started. 
Follow These Social Media Fundamentals
Success on social media for your business doesn't need to be complicated. It is important, however, to get a few key things right so you can be on the proper path from the start. Making some basic mistakes will make it less likely that you are going to grab the attention of the right people who might be interested in what you have to offer.
Here are some fundamental points to keep in mind when establishing your social accounts on various platforms:
One name for all accounts. If at all possible, do your best to use the same name for every social media account your company creates. This will take a bit of coordination, as your preferred name may be available on some platforms but not on others. It's a good idea to come up with a list of ideas for your social account names, and then enter them on all of the platforms you plan to use to see if they are available. With any luck, you'll be able to find a naming option that is available on every social media platform – when you find that winning name, quickly claim it on all platforms so you don't run into any problems later on. 
Consistent branding. This is a concept that applies to marketing efforts in general, so it certainly applies when talking about social media. Your branding should be as consistent as possible from one account to the next, meaning your graphics look the same and you are using the same colors. Since the formatting of the platforms varies from one to the next, your branding might not be perfectly repeatable, but it should be as close as you can get it.
Accurate information. When you include information in your social profiles (things like your website address, physical address, phone number, etc.), it's important to make sure that information lines up perfectly with the listing in your business on Google. You don't want any discrepancies there, because you want it to be very clear who you are and how you can be reached. One common mistake is to use one phone number in your Google listing while using another phone number on social accounts. If you have multiple numbers, and they all go to the same place, you might simply forget which one you used where. But this can be confusing for humans and algorithms alike, so pay attention to the little details and keep all of your information in sync.
Beyond the points above, it's also a good idea to be ready to start using these social accounts as soon as you register them. You don't want potential customers to stumble onto accounts that have been created but not used. That will just make your business look disinterested and some may wonder if you are still open. 
Create an Ongoing Social Content Plan
It's one thing to create all of your social media accounts and make a couple of posts, but it's something else entirely to keep up with these accounts over the coming months and years to allow them to develop value for your company. Fortunately, this task doesn't have to dominate your schedule, as long as you have a plan and execute that plan logically.
The first step is to establish who in your business is in charge of social media. For a very small business, the only option may be the owner—and that's just fine. Of course, if you have a marketing department, or even just a marketing person, this is a natural task to add to their list of responsibilities. With a clearly defined person in charge, you can start to give your channels some direction rather than allowing multiple people to jump in and out of this project.
Another step toward making your social media endeavors sustainable is to create a content plan that runs at least a month or two into the future. You don't want to be coming to the end of a week and realize you haven't posted anything in a while, so you quickly come up with something and push it out to your audience. Instead, get ahead of the game by creating a schedule of post types and when they will go out, and then you can have them prepared in advance of the posting date. You can also dig into things like hashtags to see how you can drum up more buzz around your products or services. This sounds like a lot of work, but it can actually be handled pretty quickly and easily once you get the hang of it.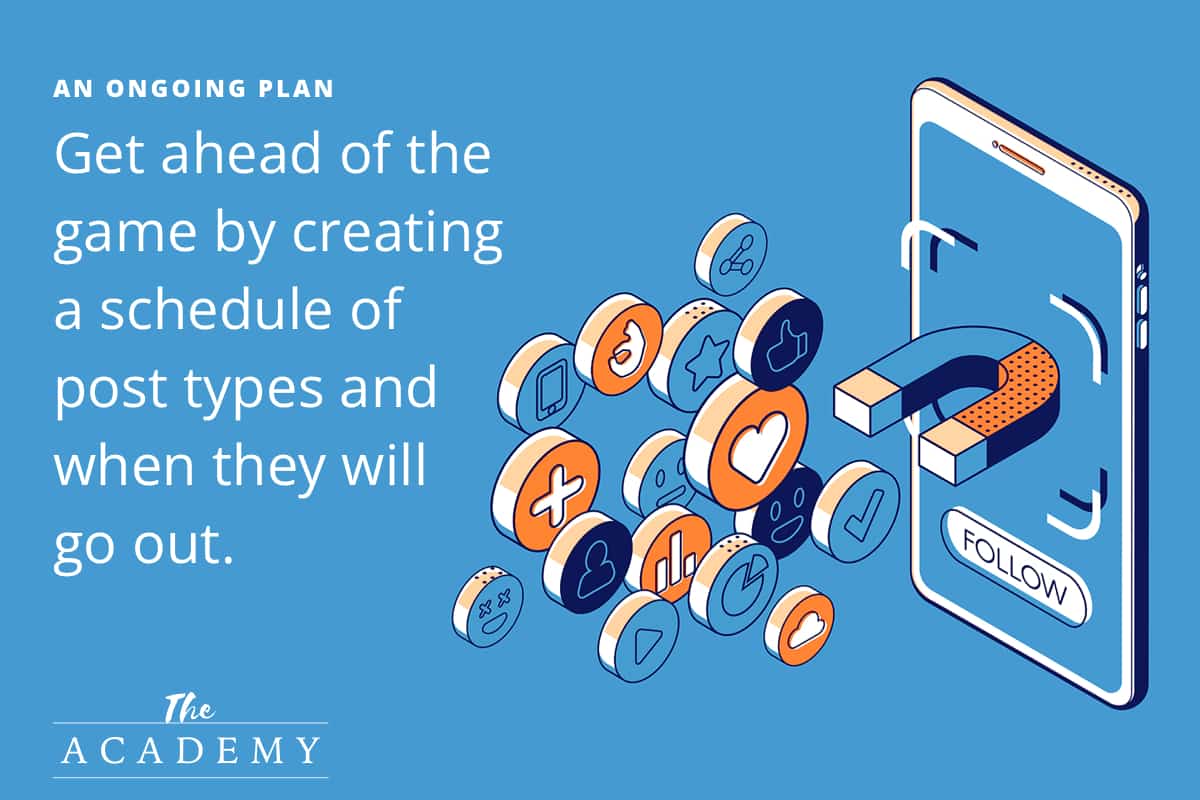 A Word About Persistence
There seems to be this notion that businesses will often hit it big quickly on social media. The business thinks of a few creative things to post, those posts gain some traction—and one of them goes viral—and suddenly the business has a huge follower count and tons of new traffic. Nearly overnight, the business has gone from an unknown in its market to a force to be reckoned with.
We aren't saying that the scenario above is impossible, but it's certainly unlikely. It's far more likely that you are going to get started on social media and most of your posts will be met with very little reaction initially. Only the businesses who stick with it through this quiet, frustrating period will be able to look forward to the day when they do have a meaningful follower base and plenty of engagement. If you are going to commit to starting some social media accounts, you'll need to also commit to giving this form of marketing the time and space it needs to lead to useful results.
Carving out a place for your business on social media simply isn't that difficult. These tools are designed to be user-friendly, and you might already use some of them for personal reasons, which will lower the learning curve even further. Start building your social profiles right away to create another channel of discovery for potential new customers and clients. Good luck!