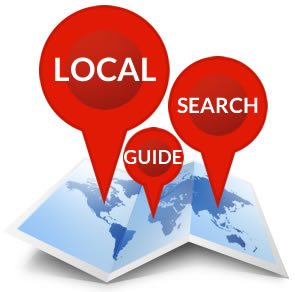 In Phase 6 of our Massive Guide to Local Search Tactics we look at special challenges related to working with larger companies. The following are just a few suggestions to help you get started with SEO at the enterprise level.
Befriend the IT Department
When working at the enterprise level, you'll often find that getting things done can be hard due to the tight control of important things like… updating pages on the website! So do what you can to become friends with the people in IT that might control things that the company considers "technical".
You'll find that making friends and gaining the trust of people in IT will show that you're not a threat to their job and you're trustworthy enough to get FTP access and their CMS to make simple updates and improvements to pages.
This may sound like a given since you've been hired to help them with their SEO, but many times IT can have final say over the marketing department (believe it or not). IT people can be controlling, territorial and even threatened by your requests to step into their world. So do your best to gain their trust first. Buy some lunches and/or beers and show that you're not a threat and that you actually have the knowledge needed to not "break" anything on the website.
Cooperation – Many Hands Make Light Work
For larger companies, you might be working with hundreds or even thousands of individual locations. This can obviously be a challenge for multiple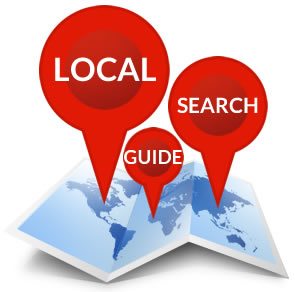 reasons.
First, there's simply a lot to do. Just planning how you're going to claim and optimize the basics for several hundred locations could take months or years depending on the budget available.
Second, most local SEO companies such as ours are not large organizations. So we're essentially David taking on Goliath. We're essentially a few individuals taking on a mountain of work.
So for this reason, consider what you can do to leverage all of your available resources.
Consider properly planning what needs to be done and then outsourcing the time consuming work to reliable and affordable freelancers.
Consider what resources you can tap into at the company. Is there a secretary at each location that can follow some simple instructions and chip away at a task over the course of a month?
Can tasks be given to management at each location so they have ownership over their own local marketing? Detailing specific tasks, working closely with them, following up and proofing their work can ensure that things get done right and in a timely manner.
Cross-link Nearby Locations with Geo-Anchor Text
Internal linking is important on your website to show that content is related and to help readers find related content. Building these "hubs" of information is a core usability and SEO best practice.
The same tactic makes sense for building hubs related to corporate locations in a geographic area. It can show the search engines that the company is a force to be reckoned with in the local area and it can help users find optional locations that fit their needs.
Most of all it helps the search engines to see that this company is an important service provider within that state or city and that it should be shown prominently. (In theory)
Learn That Less is More
You'll find that when you're dealing with companies that are larger in size, the work you can do can be extremely limited and slow unless it's your full time job to manage their local presence online. You'll also find that many competitors are not even doing the basics.
So the best thing to do is to keep your efforts focused and make sure that you're not worrying about making huge leaps and bounds. Take small but solid steps over time and you'll find that you're actually making huge leaps and bounds over your competition.
Start with priority tactics and do them well. Don't worry about volume. Example, it might be better to claim two priority citations per month for each location and do it well than it is to bulk claim citations and worry about volume. 2 citations per month is probably more than what the competition is getting.
Make smart, focused recommendations for the company staff to integrate. Provide simple tasks to stakeholders at the local level if possible and you'll find that your small steps will help you climb that mountain in no time.
Keep your communication and reporting simple and to the point. People are busy… enough said.
Demonstrate ROI at a glance. Immediately show what you did and why it's important. Show a visual graph of improvements over time if possible.
Use a Flat Site Architecture
This means that you should try and keep your clicks to a minimum and to keep your location pages near the top of the site architecture.
Each location on the site should have it's own unique location page that's indexable and it should be linked to other relevant locations in the state, city or neighborhood.
For example:
Bad:
CorporateBeastie.com/Locations/Country/State/County/City/Neighborhood/Location/
Good:
CorporateBeastie.com/Location-Search/Location/
…or even better:
CorporateBeastie.com/Location/ (with store locator found prominently on the homepage)
Create Unique Service Pages for Each Location
One of the best things that you can do to further your efforts is to create and optimize unique location and/or service pages for each location in the company.
Each page should be unique and have content that's specifically related to that location. This can be a massive job. Even if you can get past the bureaucracy, the work in creating the actual pages can be daunting.
But this hard work is an opportunity because it's hard. That means that it's likely that the competition is not undertaking the work and you'll have a leg up on them.
Develop Regional Location Landing Pages
Getting a leg up in a region or state can start with developing the signal to the search engines that you have a large presence in that area.
From there, consider solidifying those signals by linking directly to your individual location landing pages.
Align Yourself with Other Campaigns/Tactics for Maximum Impact
Working with a larger organization has it's benefits. Make sure to take advantage of opportunities to work with other stakeholders and see how you can align your efforts with other marketing initiatives.
The most simple example is to champion the website. Make sure that anything and everything that goes out to the public has the website listed, or more specifically, a link to the individual location pages or unique landing pages that you've developed.
Use Breadcrumbs
Breadcrumb links can help your customers find their way around your site. Many people do not enter via the homepage so make it easy for them to understand where they are and get around.
Breadcrumbs also automatically link related pages. The most simple example is how individual location landing pages will all link back to the region or state pages — therefore reinforcing that your top level pages related strongly to the locations.
The Massive Guide to Local Search Tactics
Phase 1: Local Campaign Planning & Setup
Phase 2: Primary Onsite Local Strategies
Phase 3: Primary Offsite Local Strategies
Phase 4: Secondary Onsite Local Strategies
Phase 5: Secondary Offsite Local Strategies
Phase 6: Enterprise Specific Local SEO