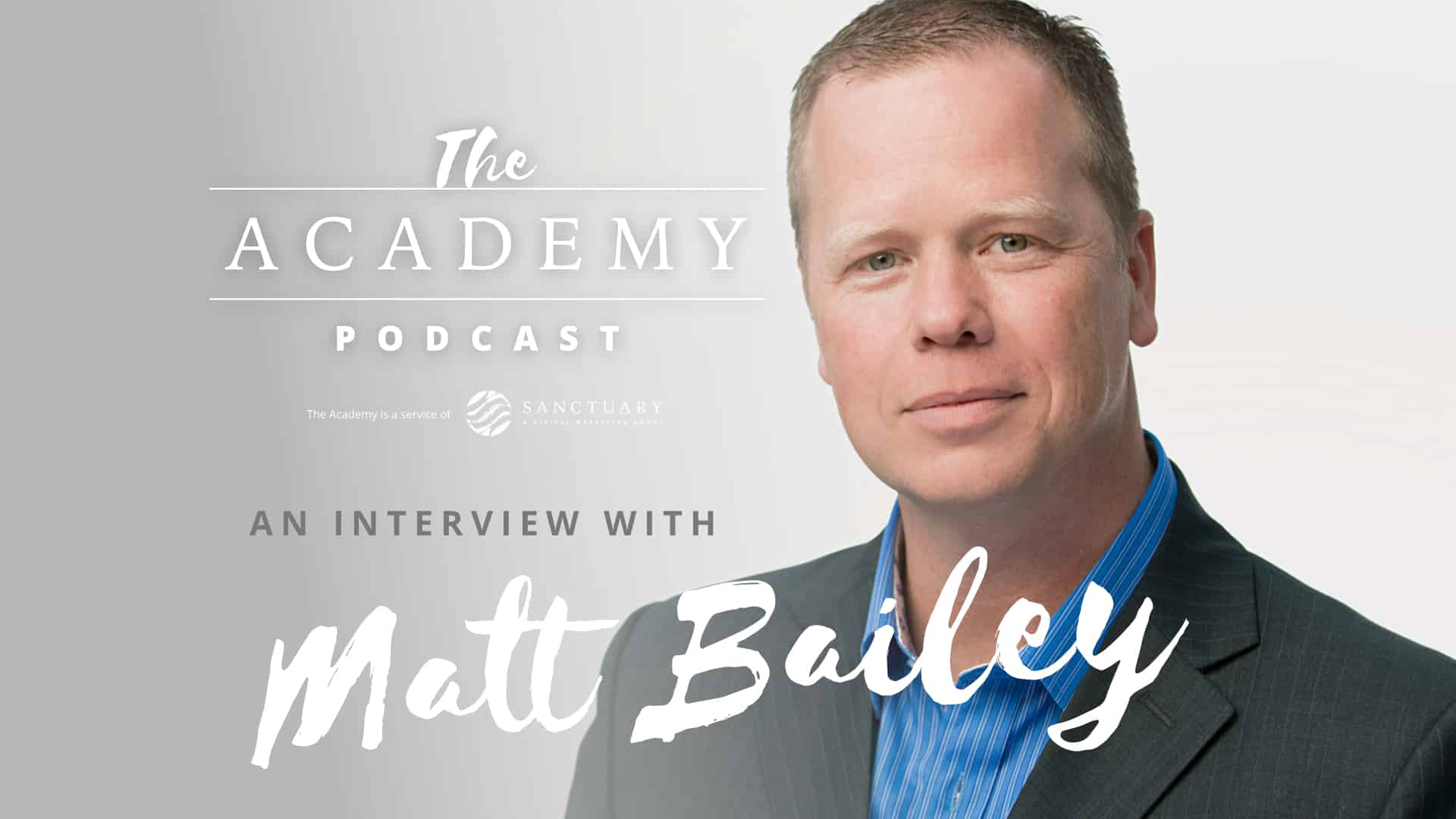 Today on the Academy I'm going to be having a wide-ranging conversation with Matt Bailey from SiteLogic. Matt is an industry-leading marketer, educator, speaker, author, and entrepreneur. We'll cover everything from how he got started to where he is today and beyond. Along the way we'll explore many topics related to marketing and growing your business, we'll listen to his advice about being an author and speaker, and we'll dive deep into his thoughts around why training is important, what knowledge and skills are in demand these days, his advice about successfully working with an agency and much more.
About Sanctuary:
Do you need a partner to help you with your website or digital marketing strategy and execution? The Academy is a service of Sanctuary and we can help you with all your digital marketing needs. We'd love to chat with you about how we can help you grow your business. Learn more about our world-class digital marketing and website design services.
Sanctuary, a digital marketing agency based in North Canton, Ohio, helps companies grow their businesses by developing and executing end-to-end marketing strategies. We believe in partnering with purpose to create and execute powerful marketing strategies accountable to measurable results.
We partner with you to build custom websites and use marketing tactics such as search marketing, social media and email to drive leads and sales for your business. Our team comprises highly experienced and creative specialists in a range of digital marketing disciplines, from marketing strategy and execution, writing, visual design and development to social marketing, user experience design, analytics and more.
We've been guiding passionate, thriving businesses like yours that serve owners, employees and communities since 2006. Learn more.