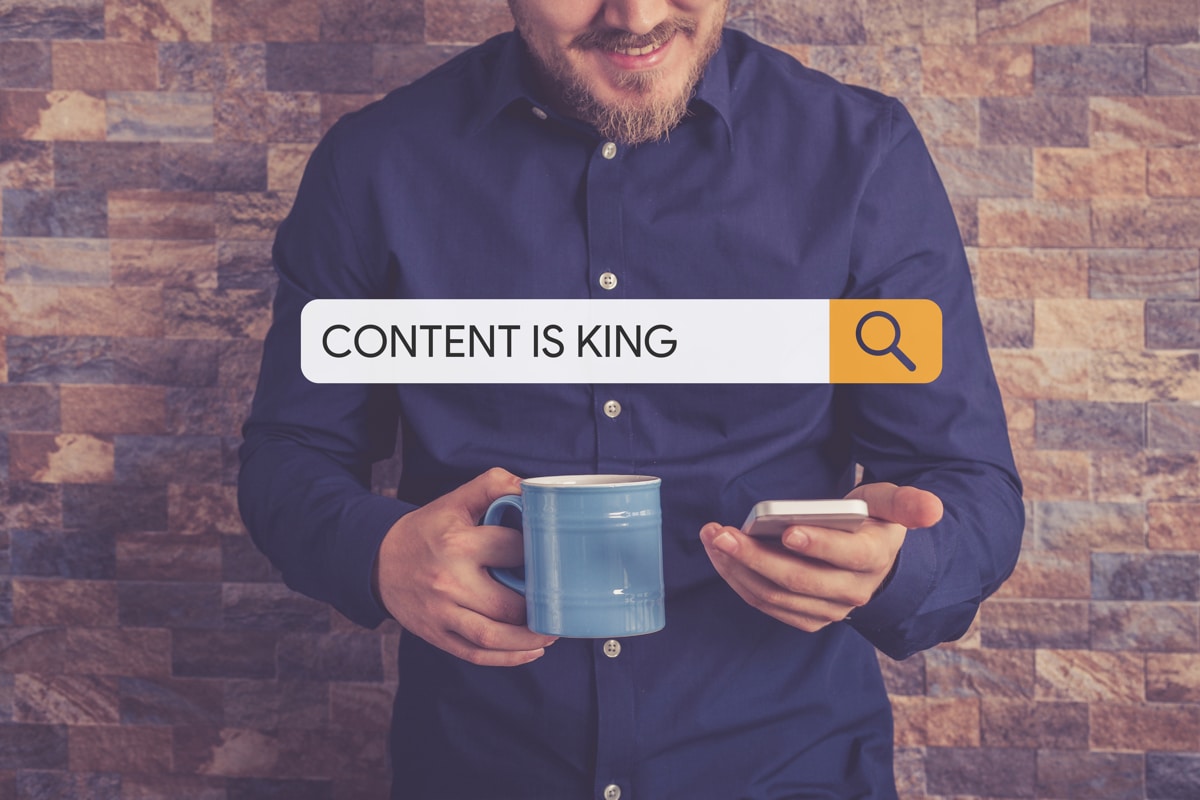 Inbound vs. Outbound Content Marketing
Before we dive into some basic must-haves, it's important to understand how to categorize different content marketing tactics—either inbound or outbound. HubSpot does a great job of distinguishing the two, and the platform actually focuses solely on inbound digital marketing efforts.
Outbound marketing includes any tactics in which you're essentially "blasting" a message to a large audience and hoping for a response. Think of more traditional marketing tactics like newspaper ads or billboards that aren't targeting any specific audience. In contrast, inbound marketing focuses largely on content creation and distribution that draws your audience in naturally and presents them with a solution to their problems and pain points.
#1.) Ongoing Blog Post Creation
An active blog is at the heart of a great content marketing plan. In fact, some business owners think of blogging as the only thing required to do content marketing. While we don't agree with that notion, we certainly do value quality, consistent blog posts that address your key audiences' questions, concerns and pain points.
Keeping your blog active offers many advantages. From an SEO perspective, regularly posting to your blog gives you a chance to hit on many different keywords and long-tail key phrases. Some of those keywords will be targeted, while others you will simply hit on as a result of writing about your business and what you offer. In this way, content marketing can be a volume game—the more you write, the more keywords you can hit, and the more valuable your site looks to search engines.
Beyond the search ranking benefits, keeping an active blog is important to demonstrate to potential customers that your company is active and open for business. If everything on your site is old and out of date, visitors might not be sure if you are even open anymore. Just like a physical storefront that is covered in cobwebs, a website with an outdated blog may turn people away.
#2.) Industry Landing Pages
The concept of a landing page is simple – it's a page designed to properly welcome visitors to your website when they "land" from another place (often a search engine). It's a common misconception that site visitors will start their experience on your homepage, but that's not often the case. More commonly, site visits start on an interior page, so that page needs to feature the right content based on what you think the visitor wants to find.
A quick example may help clear up this concept… Imagine that a landscaping company wants to attract more customers from specific industries with a robust content marketing strategy. They could have entire pages dedicated to commercial services versus residential services, and then create subpages that drill down into those two sectors even more. Let's say that, on the commercial side, this landscaping company can service hospitals, schools and restaurants. They should create dedicated industry landing pages accordingly—one for healthcare, one for education and one for restaurants—that highlight why customers in those industries should hire that landscaping company.
These landing pages (which are considered an inbound tactic) can be used in conjunction with other digital marketing efforts in which you reach out to customers from your target industries, such as cold email marketing, paid search advertising, paid social media advertising and PPC advertising.
#3.) Conversion-Based Landing Pages
The idea of a conversion-based landing page is very similar to the general industry landing pages we discussed above. However, depending on the type of business, these pages may be used as a landing spot for visitors who have clicked on an ad and are closer to the end of the buyer's journey—in the decision-making phase. These people are ready to buy a product or service, and this landing page is designed to close that deal.
Conversely, there are landing pages you can create to attract those who are in the "consideration" phase of the buyer's journey that are still focused on conversion. For example, if you create a white paper and want people to download it, you can create a landing page with a form that entices people to give some information (typically name, company name, email address) in exchange for a PDF download. This white paper will then help them in their consideration of which product or service to buy. It's not a final sale, but it's an important step in the buyer's journey.
#4.) Product Pages
Believe it or not, the product or service pages on your site can also be considered part of your content marketing plan. If you haven't been using these pages as an opportunity to put relevant, SEO-friendly content on your site, you have been missing out.
For a site that has product pages already in place, the task of adding some content for marketing purposes is straightforward. Depending on the products being offered, this could be as simple as writing some keyword-rich content on how to use those products, answering common questions (FAQs), and more. Be sure to tap into your key audiences' pain points and play up the benefits of your product or service that correlate.
#5.) Ongoing Site Optimizations
Finally, continuing to optimize your small business website consistently over time is another key piece of the content marketing puzzle. As you accumulate content, you might find that you have competing pieces targeting the same keyword, or that you have holes in your content profile that are causing you to miss a segment of the market. Carefully reviewing the content on your site at regular intervals—such as quarterly or semi-annually—will help you spot opportunities for improvement.
Success with content marketing doesn't happen by accident. You'll only reach your goal by developing a solid strategy and then executing that strategy week after week, month after month.